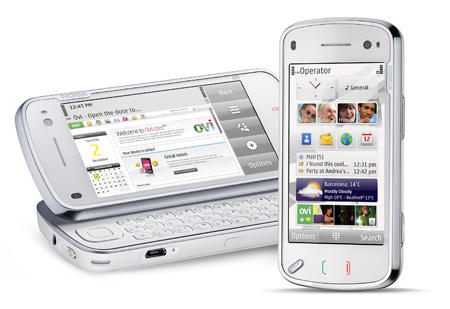 It used to be that the only features people wanted from their mobile phones were voice calls and text messages, but mobile devices can now do so much more than that. Besides making WiFi capabilities, GPRS, large memory capacity, and megapixel cameras a standard feature, users can now define how they want to use their mobile phones by downloading the applications they need, instead of making do with the default programs. This is exactly what the Ovi Store provides Nokia users. The Ovi Store only features relevant content for users according to their mobile phone model, their needs, and their interests. The content from the Ovi Store is not limited to useful applications; it will also offer games, podcasts, videos, and location-based application for a richer and more interactive mobile experience.
Check out the cut for some free applications you can download from the Ovi Store for Nokia S60 5th edition devices, like the Nokia N97 and Nokia 5800 XpressMusic.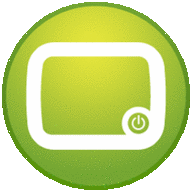 StarHubTV Entertainment
Be aware of what's happening around the world with CNN – even without being near a TV! StarHub TV on your mobile phone lets you view market developments in Bloomberg Television, keep track of your favorite team's points in the Football Channel, or learn a new recipe from the Asian Food Channel, all with just the push of a button.
AccuWeather.com N97 WRT Widget News & Info
Know what the weather will be like at your destination with AccuWeather.Com's weather application for the N97. You can access useful information like current conditions, rain totals for the next 5 days, weather risk for the next 6 hours, even a satellite map centered on your location. There's also a feature that allows you to store 9 locations so you can keep track of its weather conditions.
WorldMate 2009 City Guides/Maps
This application is the ultimate travel companion for S60 users. It's got 5 city clocks; Currency Converter- exchange rates for 160 currencies; Weather Forecasts- 5 day forecasts; Weathercaster- Get your local forecast read to you; Flight Alerts- Real time alerts from 350 airlines— delays, cancelations, gate changes; Flight Status Lookups- Check the status at any time; and Flight Schedules Search- Detailed schedules for over 800 airlines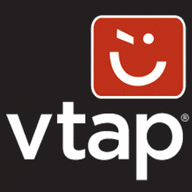 vTap video search Entertainment
vTap is the best application for viewing web videos over your mobile phone. With just a couple of taps on your keypad, you can access over 250 million videos with its smart search feature.
Tweets60 Social Networks
With this application, all you Tweeples can keep track of your friends' Twitters and update your Followers with your every move. For Nokia Series 60 mobile phones only.
Easy Wi-Fi Utilities
With Easy WiFi, you can automatically connect to WiFi hotspots without using a browser or remembering usernames and passwords.
Nokia Messaging Social Networks
With Nokia Messaging, you can send and receive mail automatically from up to 10 of your personal email accounts, each in its own easy-to-use mailbox. Nokia Messaging supports thousands of leading global and local email providers, so setup is simple. And with all the functionality you expect from a premium email service using Nokia Messaging to mobilize your favorite accounts helps you stay in touch wherever you are.
Not missing out on older phone models, here are other applications you can download for Symbian OS S60 3.0 devices such as the Nokia N95 8GB, Nokia N82, and Nokia N79:
Mail for Exchange Utilities
Mail for Exchange (MfE) uses the Microsoft Exchange ActiveSync protocol to enable you to use the email, contacts, calendar entries, and tasks of your Microsoft Exchange Server account on your mobile phone. To use MfE you must have an account on an Exchange Server (2003 or 2007).
Nokia Magnifier Utilities
Lasik eye surgery isn't for everybody but Nokia Magnifier is! For those who really want to see the "fine print", it improves readability in every-day life situations. It utilizes the existing camera functionality on your phone.
We:offset News & Info
The Nokia we:offset application allows you to easily compensate the CO2 emissions caused by any flight you take. All you need are the details of your flight and you 're ready to go. We:offset is the world's first, mobile phone based CO2 emission offsetting tool, seeking to fund projects which absorb, reduce or avoid an equivalent amount of greenhouse gases being released elsewhere. If you really must fly, before you set off, offset.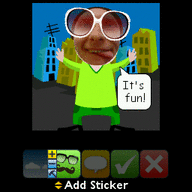 Comeks Fun Photo Blogger Entertainment
Comeks Fun Photo Blogger is a fun comic style messaging and microblogging tool that lets you combine your photos with graphical add-on stickers and text bubbles to make funny cartoon like messages. You can share them via Facebook, Twitter, Bebo, email, Tumblr or at www.comeks.com.
FlipFont Entertainment
The joy in personalizing your mobile device usually is left to using a fun theme and wallpapers. With FlipFont, you are able to change the user interface font on your phone making it more appealing and fun to use. FlipFont comes with 3 trial fonts. Browse the fonts currently installed on your phone through the FlipFont application and switch to use a different font from the list or go online to add to the selection.
Sensible Sudoku Demo Puzzle
Now you don't have to rely on actual game books or the newspaper to play Sudoku. The mobile version features a pleasant interface, elegant audio and engaging gameplay. Sensible Sudoku includes everything that makes playing Sudoku on a mobile a truly enjoyable experience: pencil marks, hints, undo and auto-save. It also includes millions of puzzles playable in multiple difficulty levels.
FlipSilent Utilities
When you are in a meeting or dating, and a call is coming in, you can flip over your phone to make it go into the silent profile and hang up the phone call or mute the ringer — without touching anything on the phone! You can also do the same flip-over action when the alarm goes off, by either snoozing or stopping the alarm.
Avail of these free applications now! Just log onto www.store.ovi.com from your phone browser and download the applications you want.