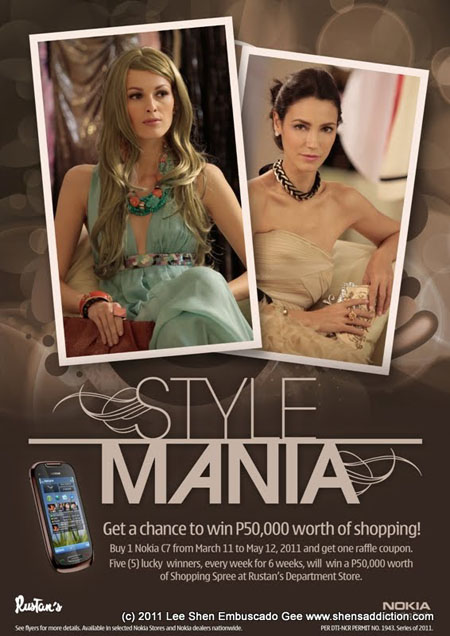 This one's for the girls who love shopping: when you buy a Nokia C7 between March 11 to May 12, 2011, you get one raffle coupon. This coupon is your entry into the Style Mania promo, a grand raffle where five winners win a P50,000 shopping spree at Rustan's Department Store. I'm drooling a little just thinking about all the designer clothes and makeup I can buy for that amount!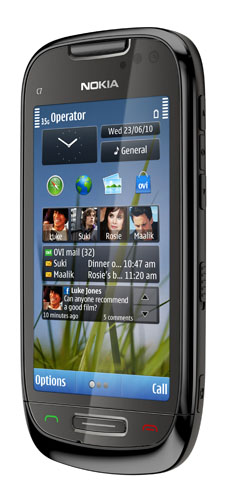 For those of you who aren't familiar with the Nokia C7, this sleek smartphone is equipped with all sorts of neat features like a 3.5-inch AMOLED display, an 8-megapixel camera that can capture HD video, and 8GB storage that you can expand with a microSD. Connectivity options include WiFi, 3G, and Bluetooth. The C7 also boasts of a long battery life – 27-day standby time on GSM mode, and up to 9.5 hours worth of calls in a single charge.
For more info on the C7 Style Mania promo, visit http://www.nokia.com.ph/c7stylemania.