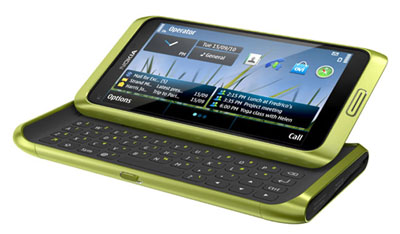 The highly anticipated smartphone Nokia E7 will finally reach Philippine shores on March 31. In case you haven't heard of this amazing device, the Nokia E7 has a tilting 4-inch ClearBlack display that slides out to reveal a full QWERTY keyboard. Designed to be a fully functional business device, the E7 provides you with secure, real-time access to your email account, contacts, calendar, and tasks through the Microsoft Exchange Server. You can also access Nokia's Office Communicator Mobile for your corporate instant messaging needs.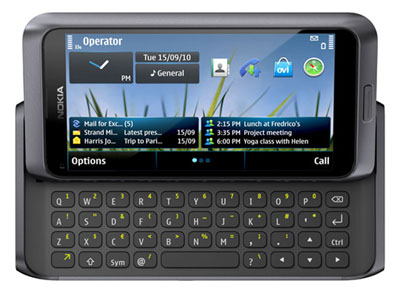 The Nokia E7 makes a smashing after-work companion too. Its built-in social services and entertainment features makes it easy to update your Facebook status, check what's happening on Twitter, or talk to your family and friends on YM. A wealth of apps like Angry Birds, Bloomberg, and Sports Tracker are available at the Ovi Store. And if you need to go somewhere new, the E7 is equipped with the latest version of Ovi Maps, which shows you where the nearest parking lot, gas station, and train station is.
The Nokia E7 will be available in Silver White and Dark Gray at Nokia stores for P32,000 on March 31.