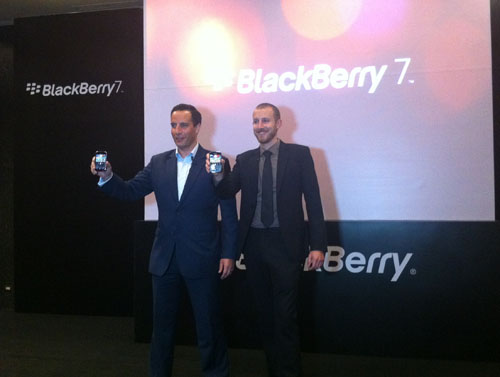 And I thought the rains would stop me, and other bloggers , techies, and media from attending the launch of Research in Motion (RIM) new Blackberry smartphones in the Philippines – BlackBerry® Bold™ 9900, BlackBerry® Torch™ 9860 , the BlackBerry® Curve™ 9360. The Blackberry Bold 9900 is expected to arrive on October 7 at a SRP of 31,960 pesos. I forgot to bring my camera so my photos are not so clear. Check Carlo Ople's entry on the launch.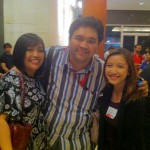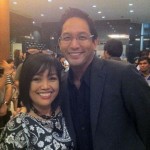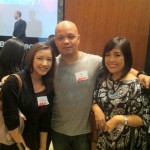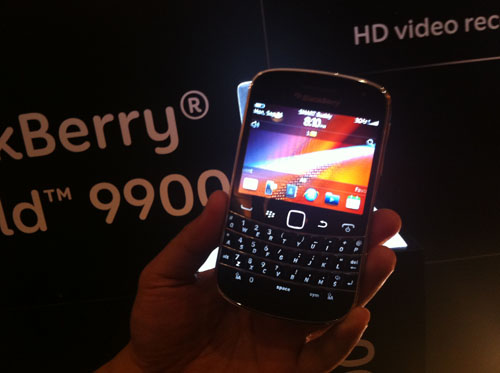 The BlackBerry® Bold™ 9900 is the thinnest Blackberry smartphone yet at only 10.5 mm and the first to offer the perfect union of a high performance keyboard and touch display integrated within the iconic BlackBerry Bold design. The new BlackBerry Bold 9900 is the first BlackBerry smartphones to include built-in support for NFC (Near Field Communications), a new technology that is enabling many new and exciting capabilities, including the ability to pair accessories or read SmartPoster tags with a simple tap of the smartphone.
Watch this BlackBerry Bold 9900 Video Walkthrough
Distinguished by its beautiful design, amazingly effective keyboard and brilliant touch display, the BlackBerry Bold 9900 series is crafted with premium materials including a brushed stainless steel frame that puts the finishing touch on a truly outstanding smartphone.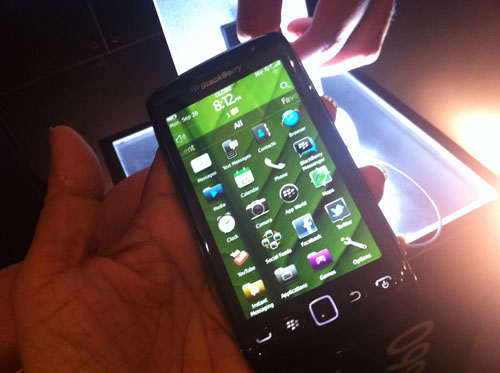 The BlackBerry Torch 9860 smartphone offer the fast, fluid BlackBerry 7 experience in a stylish new all-touch design.
Watch BlackBerry Torch 9860 Video Walkthrough
With a spectacular new 3.7" display, the largest ever on a BlackBerry smartphone, the new all-touch BlackBerry Torch 9860 smartphone is optimized for displaying web pages, photos, videos, and powerful gaming experiences and still deliver the real-time communication and collaboration experience loved by millions of BlackBerry smartphone users around the world.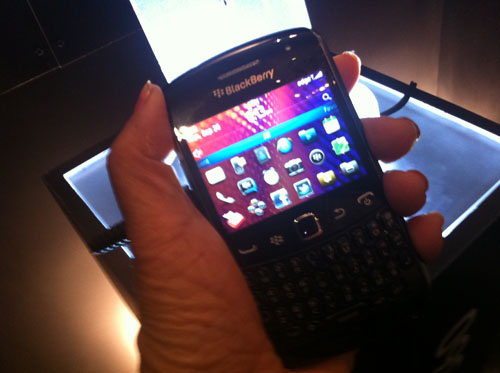 The BlackBerry Curve 9360 will surely appeal a number of consumers who budget conscious yet looking for a smartphone that would suit their needs.The BlackBerry Curve 9360 is capable of five hours worth of calls using the GSM and the UMTS network. This smartphone is just a 3G device. It also features the BlackBerry Protect which give users the capability of backing up data on a cloud and allow them to use GPS to trace lost units.
RIM's new BlackBerry 7 based smartphones also feature Liquid GraphicsTM technology, with each smartphone combining a dedicated high-performance graphics processor with a blazingly fast CPU and stunning high resolution display to deliver a highly responsive touch interface with incredibly fast and smooth graphics.
All of these new smartphones come with the latest Blackberry 7 OS.
Next-Generation BlackBerry 7 OS
BlackBerry 7 introduces a next generation BlackBerry browser with a significantly faster, more fluid web browsing experience that is among the best in the industry. Combining the dramatically improved performance of the advanced WebKit browser engine together with the powerful hardware enhancements found in the BlackBerry 7 based smartphones delivers browsing results that are up to 40% faster than BlackBerry® 6 based smartphones and up to 100% faster than BlackBerry® 5 based smartphones*. Additional enhancements to this next generation BlackBerry browser have also optimized zooming and panning for smoother web navigation and optimized HTML5 performance for incredible gaming and video experiences.
BlackBerry 7 OS also includes a number of other pre-loaded applications and integrated functionality for increased productivity and collaboration right out of the box. The Premium version of Documents To Go is now included free of charge, offering users powerful document editing features as well as a native PDF document viewer. BlackBerry® Protect is also pre-loaded**, offering customers the peace of mind that personal data can be backed up and secured in the cloud. BlackBerry® Balance (announced May 2, 2011) is now integrated in BlackBerry 7, allowing users to enjoy the full BlackBerry smartphone experience for both work and personal purposes without compromising the IT department's need for advanced security and IT controls. And further, the popular universal search capability has been enhanced with support for voice-activated search, so users can now simply speak to begin searching their device and the web for information.
You can read more of these new smartphones at ph.blackberry.com/Bold9900 or www.facebook.com/BlackBerryPh
Other posts:
InterAksyon: New Torch, Curve, and Bold Nandito Na!
Yugatech: BlackBerry Bold 9900 Launched and Priced
BlackBerry 7 PH Event (Bold 9900, Torch 9860, Curve 9360)