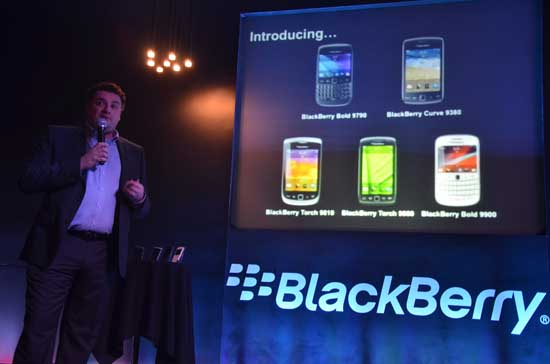 Research in Motion (RIM) announced today the launch of five new Blackberry (BB) smartphone models based on the Blackberry 7 Operating system ()S) in the Philippines. To be made available by January 13 are Blackberry Bold 9790, Blackberry Curve 9380, Blackberry Torch 9810 , Blackberry Torch 9860 and Blackberry Bold 9900 in Pure white. You can get these models from carriers and authorized retail channels.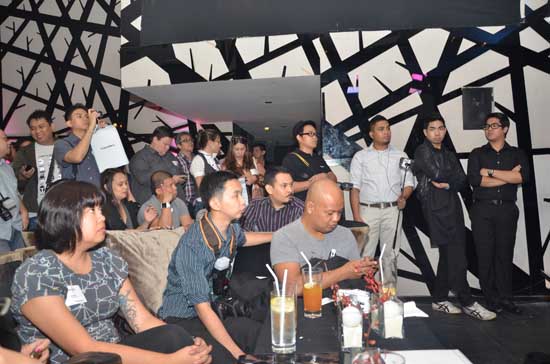 Francois Mahieu, the Research in Motion (RIM) Senior Director for Product Management in Asia presented the five new handsets. I got the prices from Carlo Ople's Unbox (he was seated beside me the whole time):
BlackBerry Bold 9790: SRP: Php22,890
BlackBerry Curve 9380: SRP: Php16,990
BlackBerry Torch 9810: SRP: Php28,590
BlackBerry Torch 9860: SRP: Php24,690
BlackBerry Bold 9900 – SRP: Php31,690
The launch today was well attended by media, fans and analysts. What stood out among the 5 handsets is the Pure white Blackberry Bold 9900.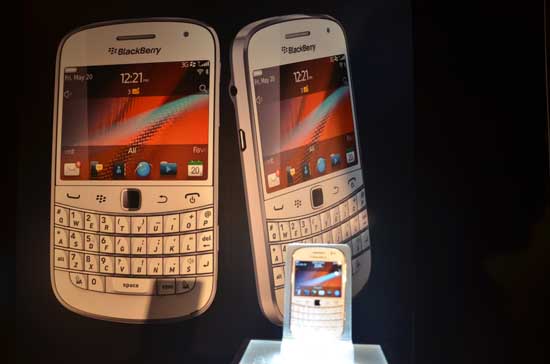 As most Blackberry fans know, the Blackberry Bold 9900 is the thinnest BB smartphone at only 10.5 mm. The pure white finish adds more premium value.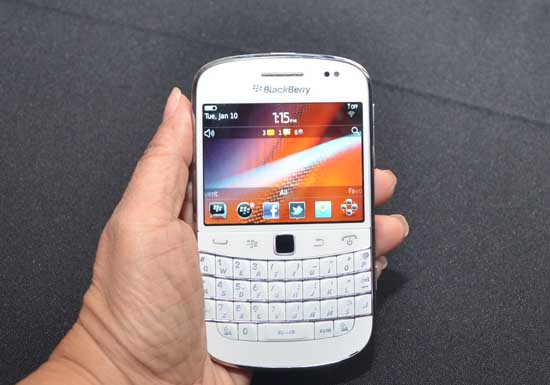 I got to review the Blackberry bold 9900 last year and it is the best BB that I have ever reviewed. The keys on the QWERTY key pad is just the right size for me. Though I am used to touch screen QWERTY, using the BlackBerry's keypad was a breeze. The BlackBerry Bold 9900 feels great in my hand, and the styling is classy.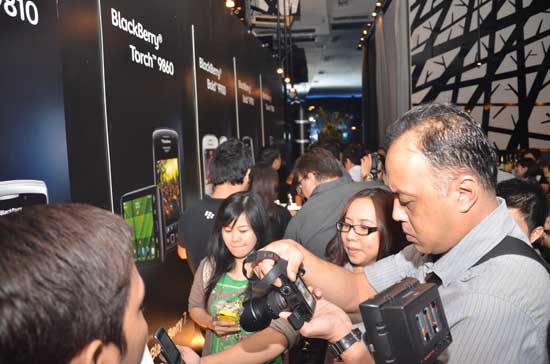 It looks like many are excited with the 5 new smartphones. The place so so packed that I could barely take photos. So I took photos of those taking photos of the blackberry models.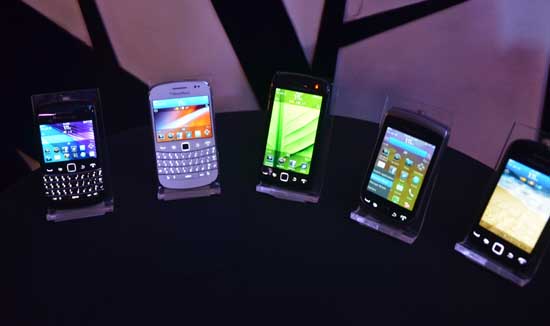 Just watch out for these five new Blackberry handsets that can give you a broader selection to match your lifestyle. I will write more about the technical specifications of each model in the coming days.