This is the third BlackBerry unit that I reviewed. The BlackBerry Bold 9900 has got to be the best of them all. It has everything I look for in a cellphone: wide tactile QWERTY keys and a touch screen. My primary phone is an iPhone and I tend to touch screens of cellphones. I once embarrassed myself by touching the screen of a BlackBerry unit.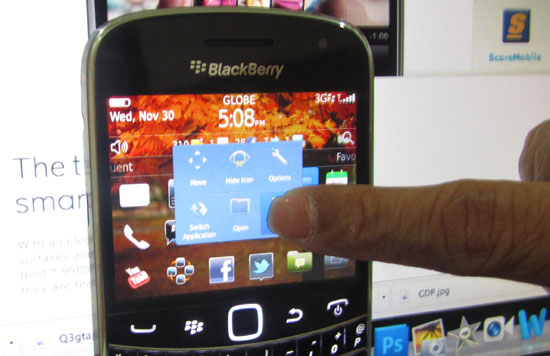 A high-resolution touchscreen display to the classic BlackBerry design is a nice touch to the BlackBerry Bold 9900.
The touchscreen is highly responsive. It's 640 x 480 pixels over 2.8 inches. It is natural for me to touch the screen. I am not sure if most BlackBerry users will migrate to the touch screen. I find myself reaching for the trackpad more often for navigation.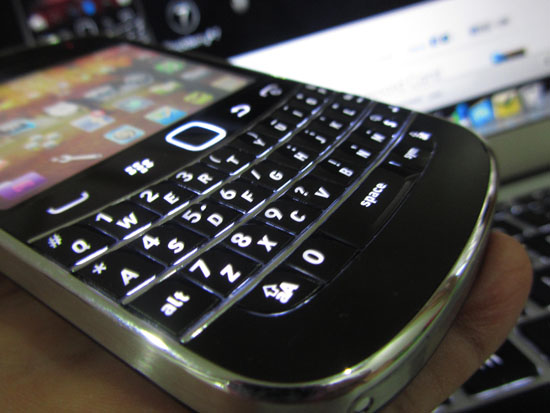 The keys on the QWERTY key pad is just the right size for me. Though I am used to touch screen QWERTY, using the BlackBerry's keypad was a breeze. The BlackBerry Bold 9900 feels great in my hand, and the styling is classy.
This has got to be a more user-friendly BlackBerry. With other versions, I struggled learning how to make use of the features. I don't read manuals so if I need to use a manual, then I think the phone is not user-friendly.
I noticed that the battery gets easily drained. I had to reduce the display brightness and notifications to lengthen battery life.
Should you buy a BlackBerry Bold 9900?
The superb keyboard is ONE good reason for you to buy the BlackBerry Bold 9900. Add the highly responsive touchscreen and fast processor, BlackBerry 7 OS and a great web browser . This is the best BlackBerry that I have ever reviewed.
Everything you need to know about the BlackBerry Bold 9900 in 10 minutes.