The BlackBerry® Passport  is now in the Philippines.  I was excited to see what the BB Passport had in store. Featuring a large square touch screen and new QWERTY touch-enabled keyboard, the BlackBerry Passport looks large on my small hands. In fact, it  is as large as my Philippine passport.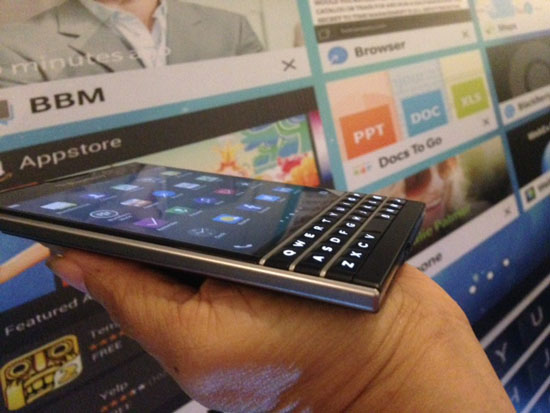 Before I attended this launch, I was surprised that Blackberry is still around. I thought they were long gone because of the competition.  But it seems there are a lot of Blackberry fans. Even UK prime minister David Cameron confesses reliance on BlackBerry smartphone for remotely running the government while on holiday. He said " I can manage the country on my BlackBerry".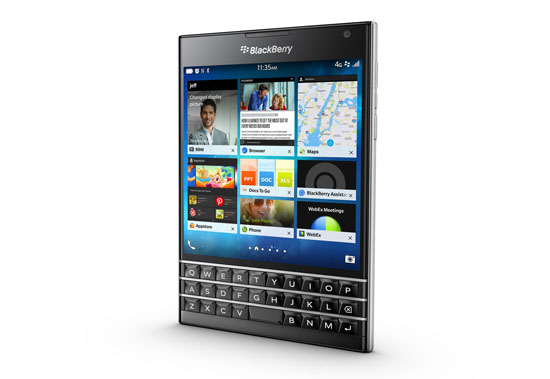 When I shared the launch on twitter, I got excited tweets  from one or two followers. They are Blackberry fans. Surely there is still a market for productivity-driven business professionals . These users want a smartphone that empowers them with the mobile tools they need to get things done, without sacrificing style or portability. The BlackBerry Passport is priced similarly to the high-end phones , through authorized resellers at SRP P35,790.
So what is unique with the Blackberry Passport?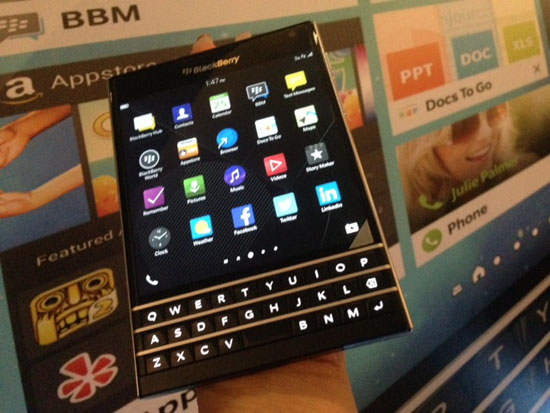 One can see the very large square screen . The BlackBerry Passport also includes the industry's first touch-enabled keyboard with gestures that make typing, editing and navigating more efficient and accurate. BlackBerry's physical QWERTY keyboards have always been known easy to use. According to a BlackBerry user study, BlackBerry Passport's new QWERTY keyboard is almost four times more accurate than BlackBerry 10 virtual keyboards – the error rate is on average 74% lower – so there are fewer typos to get in the way of what you're trying to say.
The BlackBerry Passport is the first device to launch on BlackBerry's latest OS platform, BlackBerry 10.3. The device comes preloaded with new productivity-enhancing features including BlackBerry Blend and BlackBerry Assistant, as well as the BlackBerry® World™ storefront and Amazon Appstore, offering access to the very best apps for work and play.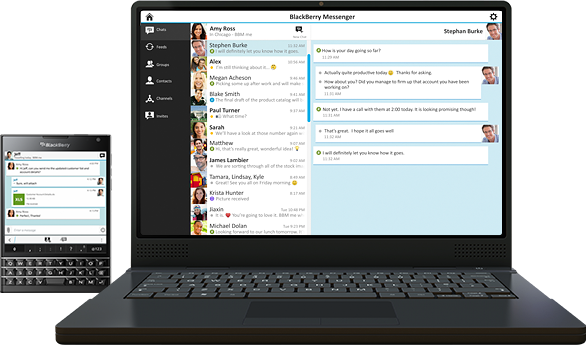 BlackBerry® Blend
BlackBerry® Blend brings messaging and content that is on the BlackBerry smartphone to your computer and tablet. One can get instant message notifications, read and respond to your work and personal email, BBM or text messages, and access your documents, calendar, contacts and media in real time on whatever device you are on, powered by your BlackBerry. The downloadable version of BlackBerry Blend for Macs and PCs is available today at www.BlackBerry.com/Blend, on the Apple® App StoreSM for iPad tablets, or via the Google Play™ Store for Android tablets.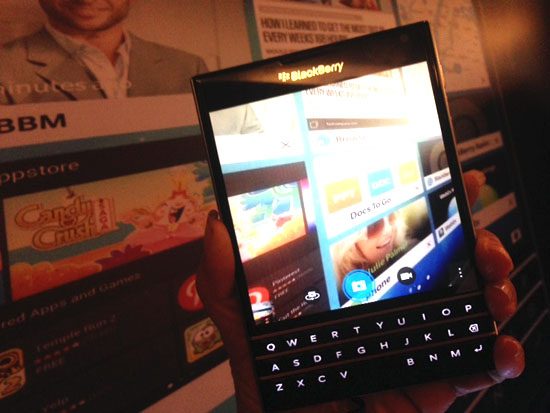 Here are the other Highlight features of the BlackBerry Passport :
Large High-Resolution Square Screen – The BlackBerry Passport includes a 4.5" square screen with a 1:1 aspect ratio, 1440×1440 pixel (453 dpi) HD display and Corning® Gorilla® Glass 3 for added strength.
Innovative BlackBerry® Keyboard – The BlackBerry Passport's revolutionary new keyboard brings innovation to input with a responsive touch surface like a trackpad that lets you perform many touch functions directly on the keyboard. You can scroll web pages, flick to type or slide along the keys to move the cursor, leaving the full screen space for viewing.
BlackBerry® 10 OS 10.3 – The BlackBerry Passport comes preloaded with the new BlackBerry 10.3 operating system, including new features such as BlackBerry Assistant, BlackBerry Blend and Amazon Appstore. It has a fresh look that incorporates updated icons and an instant action bar so that each user's most commonly accessed functions are in the center of their screen.
Best-in-Class Battery Life – At 3450 mAh, the BlackBerry Passport battery accounts for up to 30 hours of mixed use.*
Dual App Storefronts for a Wealth of Professional and Popular Apps

BlackBerry World – BlackBerry World showcases essential productivity apps for business professionals looking to drive efficient communications and collaboration.
Amazon Appstore – Preloaded on BlackBerry Passport, users can access popular consumer apps through the Amazon Appstore, including the latest Android games and apps, such as Minecraft – Pocket Edition, Candy Crush Saga, Pinterest, Temple Run 2 and Cut the Rope 2.

BlackBerry Assistant – The BlackBerry Assistant is BlackBerry's first digital assistant and can be used with voice and text commands to help users manage work and personal email, contacts, calendar and other native BlackBerry 10 applications. BlackBerry Assistant intelligently determines how to respond to you based on how you interact with it – if you type, it responds silently; if you speak, it speaks back; and if you activate over Bluetooth, it speaks back with additional context because it assumes you might not have access to the screen.
Premium Components – The device is built for the most demanding user using durable materials mixed with top-of-the-line technology, including a Quad Core 2.2 GHZ Processor, 3 GB RAM, 13 MP OIS rear camera and 32 GB memory.
BlackBerry® Natural Sound – BlackBerry Passport comes with powerful speakers and a quad microphone system that delivers a high-quality listening experience. BlackBerry® Natural Sound Technology is built in to adapt Wi-Fi and cellular call sound depending upon phone position and background noise, automatically adjusting volume so you don't have to.
For more information about BlackBerry Passport, please visit www.BlackBerry.com/Passport. To learn more about BlackBerry Blend, please visit www.BlackBerry.com/Blend.

*Based on mixed usage scenario. Many factors affect battery life, including network connectivity, application usage, feature configuration, and battery age. Actual results may vary.