LG Electronics shared a press release on the extensive line-up of revolutionary products launched at the annual Consumer Electronics Show held at Las Vegas from January 8 to January 9. I hope I get to test these latest products and hopefully buy one of them.
LG unveiled innovations in the home entertainment landscape, among other fields as follows:
LG webOS Smart TV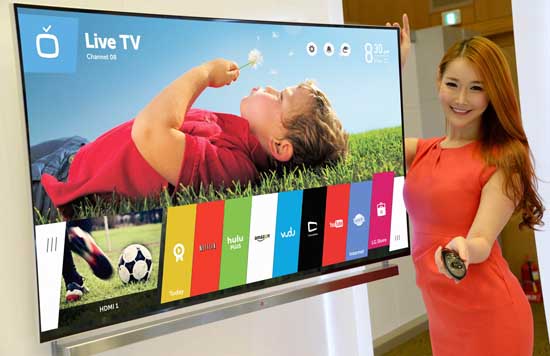 New to the range of LG Smart TVs, the LG webOS platform incorporates simple connection, switching, and discovery for the most intuitive user experience possible. For example, its Launcher function lets users switch between nearly any form of content such as broadcast TV, Video-on-Demand movies, games, and apps without having to return to a 'home' screen and interrupting their current content selection.
LG Curved OLED and Ultra HD TVs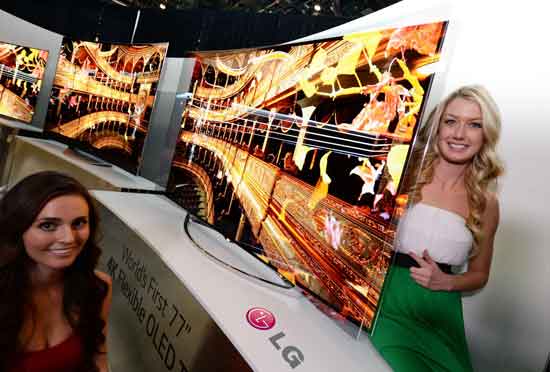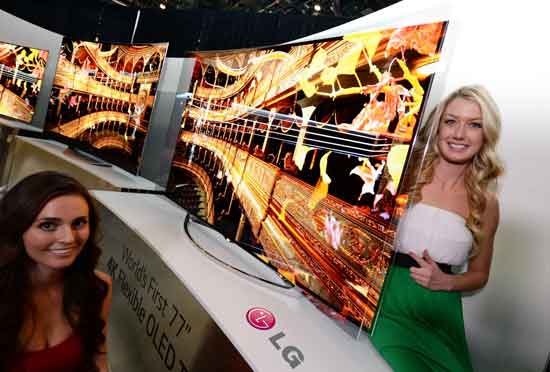 The world's largest 77-inch LG Ultra HD Curved OLED TV (model 77EC9800) combines the latest technologies Ultra HD and Curved OLED with stunning design. 'Best of Innovations' winner at 2014 CES Innovations Awards, the TV delivers outstanding picture and sound quality due to its Ultra HD Cinema 3D function, 4K Super Resolution II, and Virtual 7 Channel Surround feature.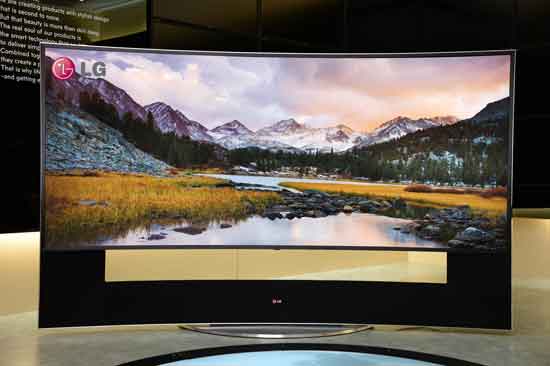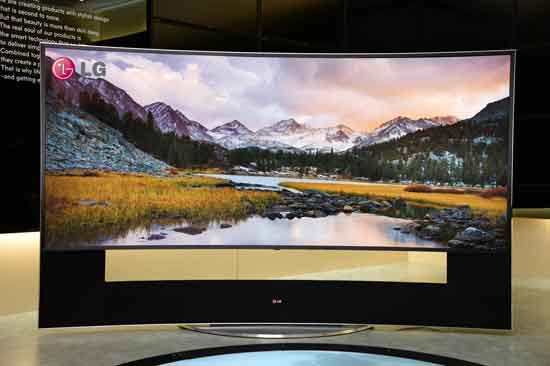 LG also pioneers the world's first 105-inch 21:9 LG Curved Ultra HD TV (model 105UC9) that includes a whopping 5K resolution, as well as the world's first 77-inch LG Flexible OLED TV in which users can control the angle of the TV's curvature to optimize their viewing experience. The 98-inch LG Premium 4K Ultra HD TV (model 98UB9800) which boasts of an Ultra IPS panel and Tru-Ultra HD Engine Pro is also part of this impressive line-up.
LG sound systems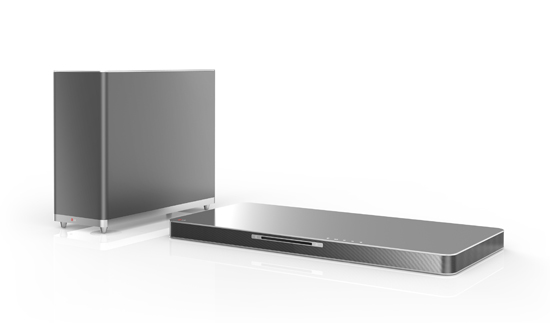 The new LG SoundPlate (model LAB540W) is a horizontally-slim 39mm audio equipment that is equipped with a built-in Blu-ray player, Smart TV functionality, and 4.1 channels to radiate a full-bodied 320W sound.

Similarly, the new LG Sound Bar (model NB5540) has 4.1 channels and is also space-efficient—vertically-slim and perfect for thin-bezel TVs.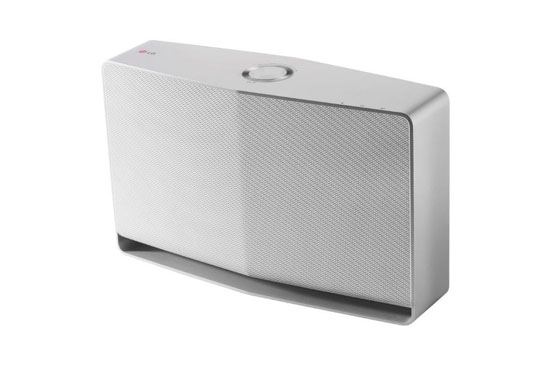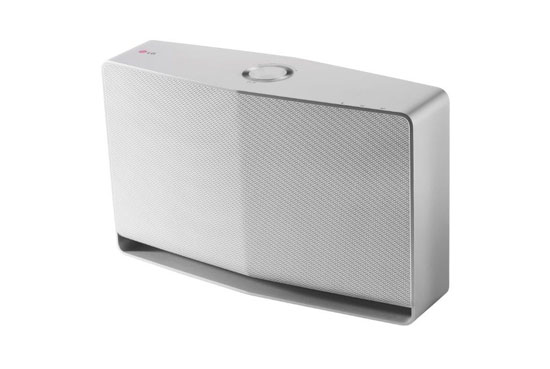 The LG Wireless Audio System (model NP8740) lets users choose from a myriad of home audio configurations. Also a 2014 CES Innovation winner, the device features mesh network technology and dual band Wi-Fi support to deliver high quality music streaming to multiple rooms.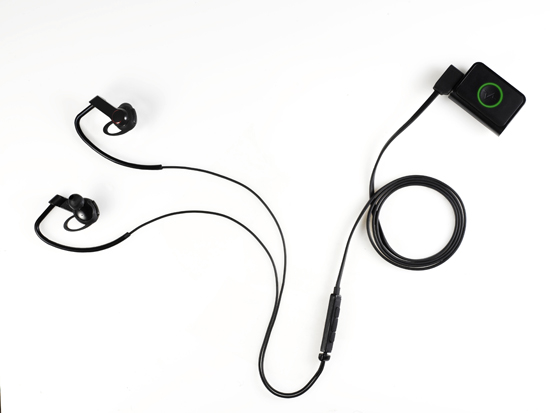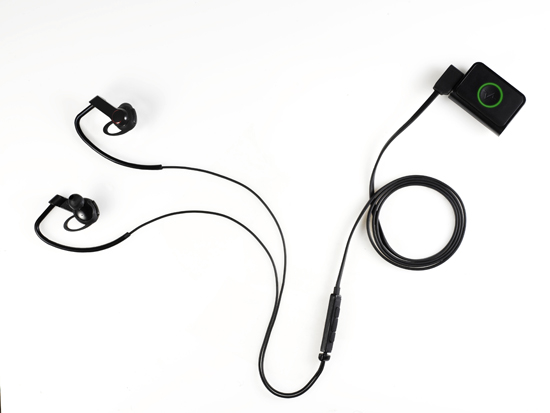 LG wearable devices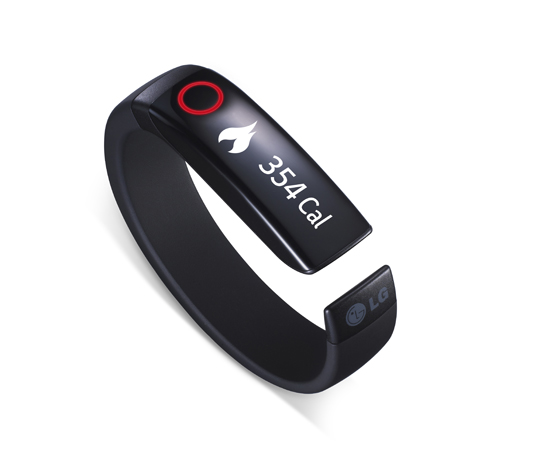 LG further expands its product line-up and joins the trend of electronic wearable devices. The LG Lifeband Touch (model FB84) is an intelligent activity tracker wristband which measures distance, speed, number of steps, calories consumed, and projected pace. It also comes with a full touch OLED display and is compatible with mobile phones and fitness apps. The LG Lifeband Touch can be complemented by the LG HeartRate Earphones (model FR74), a 2-in-1 device which measures heart rate data while providing excellent sound quality.