There is a new app for social media launched by Twitter Cofounder Biz Stone. Quick, download it if you want to be an early adopter. The likelihood of success is high looking at how Twitter is such a big hit. I downloaded it today to get a feel of this new app.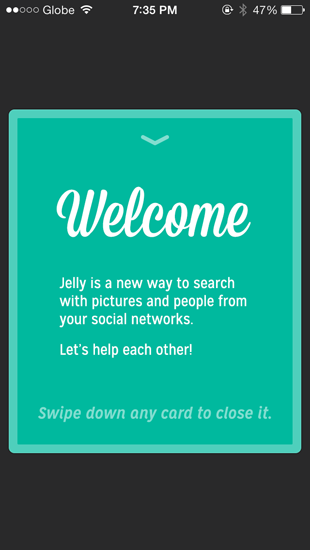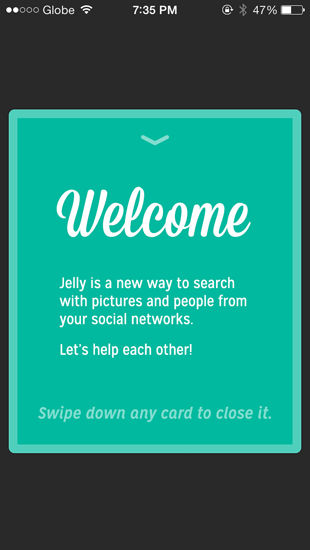 It is easy to install. You can either log in through twitter. Later Jelly asks you to add Facebook since it works best with multiple networks.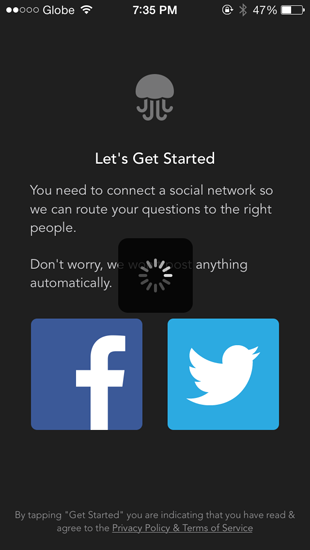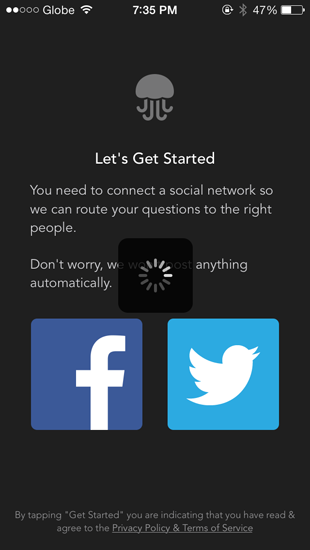 Jelly reminds me of Quora , a serious question and answer social networking site but the former looks like fun.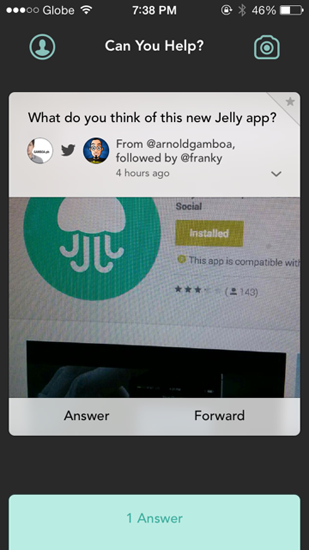 What do I think of Jelly? So far, I find the app fun and cool. Some questions makes you ponder on your stock knowledge. Other questions are easy and fun. Jelly allows you to help each other.
Using Jelly is kinda like using a conventional search engine in that you ask it stuff and it returns answers. But, that's where the similarities end. Albert Einstein famously said, "Information is not knowledge." Knowledge is the practical application of information from real human experience.

Jelly changes how we find answers because it uses pictures and people in our social networks. It turns out that getting answers from people is very different from retrieving information with algorithms. Also, it has the added benefit of being fun. Here are the three key features of Jelly.
 How to Download: