Prepare to be thrilled, Android users! Google has just announced six new features and updates set to supercharge your Android device experience this year. From learning new skills to enhancing on-the-go productivity, from safeguarding your information to exciting extras, the upcoming additions promise to bring your Android use to the next level. Get ready for a transformative year!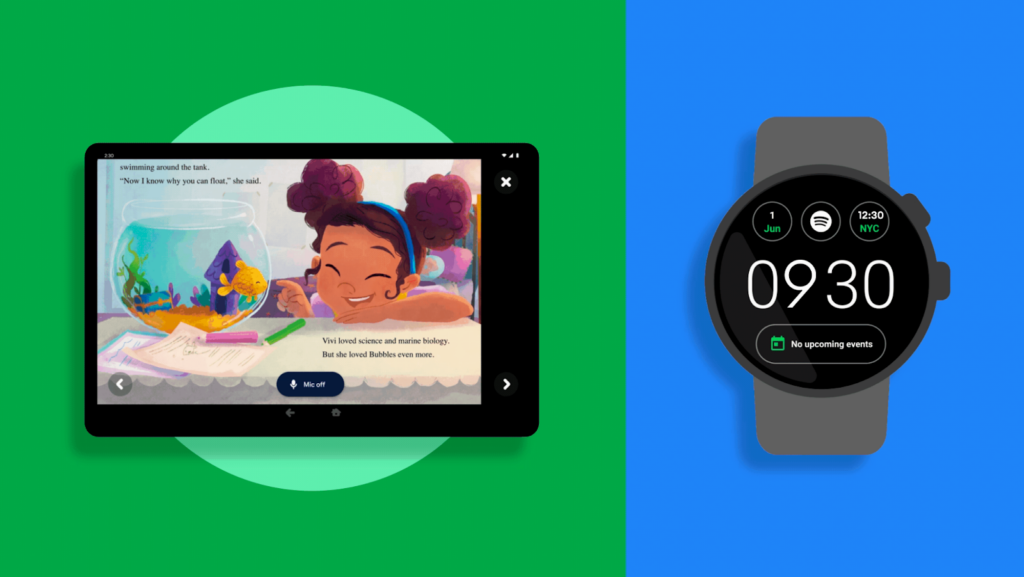 The new additions aim to assist users in acquiring new skills, maintaining productivity on the move, safeguarding their information, and much more. Here's a breakdown of these updates:
Learn languages with Reading Practice – The fresh Reading Practice feature aims to aid emerging readers in expanding their vocabulary and understanding abilities. This feature, available on numerous children's ebooks marked with a "Practice" badge on Google Play Books, permits learners to listen to word pronunciations, practice words they find challenging, and receive real-time feedback.
2.  Access Google TV, Finance, and News with new Android widget– These three additional Android widgets provide users with the ability to further personalize their phone or tablet home screens with convenient shortcuts. Quick access to personalized movie and TV show suggestions, tracking of chosen stocks, and curated daily headlines from Google News are enabled by the new widgets for Google TV, Finance, and News.
3.  Play music from your smartwatch with Spotify Tiles for Wear OS – With the new Spotify Tiles for Wear OS, smartwatch users can now effortlessly commence playback of Spotify directly from their wrist. It allows users to listen to their favorite podcasts, explore a personal selection of music, and tune into their frequent rotation, all via new tiles and watch face shortcuts from Spotify for Wear OS.
4.  Stay productive all from your wrist – – Productivity-focused users can now add a quick access tile to a specific note or to-do list on their watch, using Google Keep for Wear OS. Users can simply swipe through their tiles and find their pinned note, like a shopping list, to stay organized.
5. Add some fun to your messages with emoji stickers on – Users can now spice up their messages with stickers created by combining their preferred emojis, courtesy of Emoji Kitchen on Gboard.
6. Protect yourself by scanning the dark web for your Gmail address – The dark web report, now available to most Google Accounts in the US via the Google One website and app, allows users to conduct scans to check if their Gmail address has been compromised on the dark web. They will receive advice on how to enhance their online safety, and this feature is set to be expanded to over 20 countries in the forthcoming months.
Check the new Android features and updates, visit Android.com/updates.