Google recently publicized the integration of new generative AI advancements into its marketing products and solutions, assisting marketers in decision-making, problem-solving, and creativity enhancement.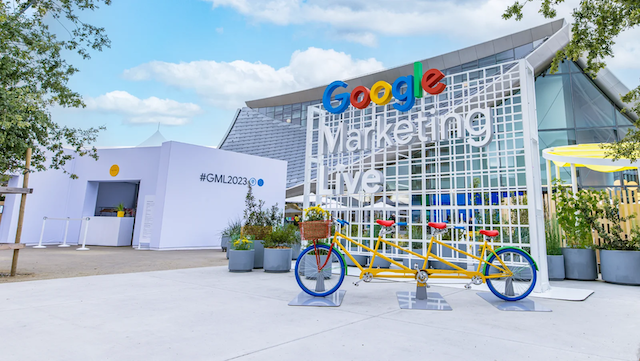 Google's Vice President and General Manager of Ads, Jerry Dischler, stated that this is the advertising industry's opportunity to usher in a novel era of marketing, leveraging the potential of AI and adhering to the heightened privacy expectations. By successfully navigating this transformative period, we could collectively foster a future that not only facilitates our collective progress but also preserves the open internet on which billions depend.
Here are the key revelations:
Simplifying complexities with chat-based interaction. Launching a new campaign can often be daunting for businesses. To mitigate this, Google is introducing a new, intuitive, language-based conversational experience within Google Ads. This feature is designed to streamline campaign creation and simplify Search ads by amalgamating human expertise with Google's AI.
Advertisers simply need to provide a chosen landing page from their website, and Google's AI will condense the page and generate pertinent and effective keywords, headlines, descriptions, images, and other assets. These generated assets can be reviewed and edited easily before implementation. Advertisers can also engage in a chat-based conversation with Google's AI for idea generation, emulating an interaction with a colleague.
Enhancing creativity with Performance Max. Performance Max stands as a testament to how AI-empowered campaigns can stimulate business growth. Users of Performance Max have witnessed over 18% additional conversions at a similar cost per action, an increase from 13% a year ago.
Google is incorporating generative AI into Performance Max, facilitating the creation of personalized assets and their easy scaling with a few clicks. Advertisers merely need to provide their website, and Google's AI will initiate learning to populate the campaign with text and other relevant assets. The tool will even suggest brand-specific, newly generated images, enabling marketers to capture customer attention across various inventory types and formats.
This functionality will also be available via the new conversational experience within Google Ads.
Introducing new ad experiences through generative AI. At the I/O event, Google unveiled new generative AI functionalities coming to Search. These new offerings are set to enhance Search's intelligence and simplicity, with Search continuing to be a gateway to the best of the web, including businesses. As Search's future morphs, so does the future of advertising, presenting more opportunities for business growth and brand showcasing.
This novel Search Generative Experience (SGE) is available in Search Labs, a platform for accessing Google Search experiments. At the I/O event, Google demonstrated how ads would appear in conjunction with this new experience. In the ensuing months, Google plans to experiment with Search and Shopping ads that are directly incorporated within the AI-powered snapshot and conversational mode. Furthermore, Google plans to test new formats native to SGE that utilize generative AI to produce relevant, high-quality ads tailored to each step of the search journey.
Paving the way for an AI-empowered and privacy-centric future. Building user trust is crucial to maintaining the sustainability of the internet supported by advertising. Google is striving to guide people through this transition with Google Ads products that prioritize privacy and are powered by AI. With third-party cookies slated to be discontinued in Chrome next year, Google's ads teams are actively experimenting with new privacy-preserving signals from the Privacy Sandbox to aid advertisers in maintaining contact with relevant customers and measuring results.
Guided by Google's AI Principles, these ad products are devised to enable businesses to prosper. Google will continue its tradition of experimentation first, testing and taking on board feedback along the way.
You can get more updates by watching the Google Marketing Live keynote and digital post-show f. Join the conversation at #GML2023.