Have you noticed that there is now a 'powerful shift' in education delivery? Technology transforms our way of living, and I see it in the change of education and learning systems being delivered on a global scale. There are mobile education (mEducation), electronic learning (eLearning) and school management systems that is now happening worldwide – from progressive countries such as the United States, emerging economies in Europe to third-world countries in Asia.
The GSM Association (GSMA), the leading worldwide alliance of mobile operators and related companies, defines mEducation and eLearning as "the application of mobile devices and services, connected to mobile and other networks, in any education process, including teaching and learning, assessment and administration…" They also cover enhanced teaching and assessment plus educational administration and management via mobile technologies. It pegs mEducation to become a US$70 billion market by 2020.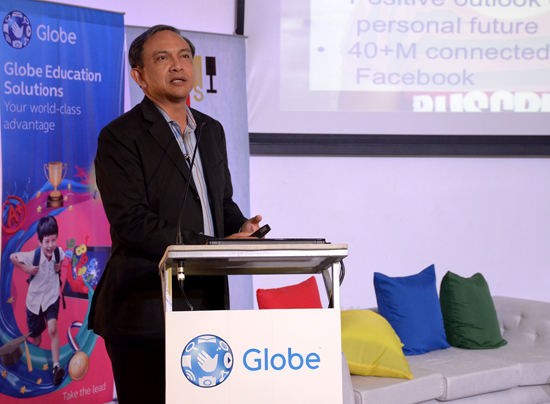 Globe has been in mEducation since its participation in Text2Teach, conceptualized in 2003 by Nokia, Pearson, the International Youth Foundation (IYF) and the United Nations Development Programme (UNDP). Today , Globe Telecom expands its business with Globe Education Solutions for learning, eBooks and school administration. The future of learning needs to expand outside the traditional modes of learning. It makes perfect sense for a telecom company to complement its services on the future of education.
"As mobile connectivity incrementally becomes even more pervasive, it opens up new ways of teaching and learning that improves overall performance and results. Through cutting-edge learning solutions, we are in a best position to adopt relevant strategies and implement them quickly," said Globe Executive Vice President and Chief Operating Officer for Business and International Markets Gil Genio.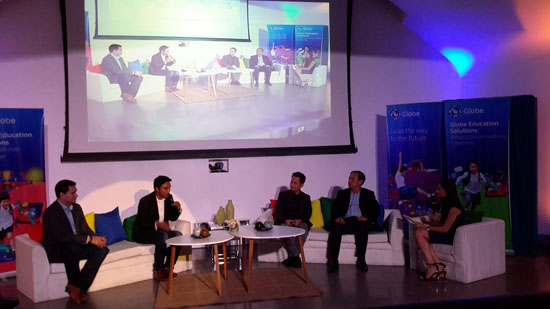 "With this in mind, we are setting in motion the country's mEducation and eLearning segments through a robust suite of Education Solutions, hinged upon our core value proposition of lifelong learning. This is by way of corresponding tools for richer learning, more effective teaching, and efficient administration. We are hopeful that these initiatives commence 'a powerful shift in the way education is delivered'," he added.
Genio also shared the vision of Globe to serve the market in the Philippines and even beyond as the "go-to" organization with the wide-scale launch of the initial set of its Globe Education Solutions. It also aims to establish itself as the thought leader in use of technologies to help elevate the field of Philippine education into the digital and mobile technology space while contributing to national development.
Here are three solutions:
Globe myBusiness launches its education solutions portfolio consisting of integrated learning program Brightspace from Desire2Learn, school management system Educube from Globals Inc, and eBooks from Flipside Publishing. These offers are part of Globe myBusiness' thrust of enabling success among small and medium businesses (SMB), particularly in the education sector, providing the Philippine education system access to the latest technologies, tools, and content that will ultimately benefit students of today and in the future.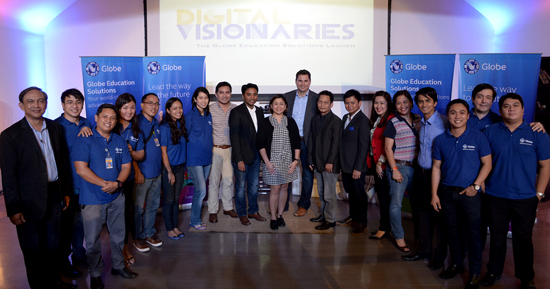 Education businesses such as schools and content publishers can benefit from these technology-based offers as the products ensure cost efficiency as well as more effective and streamlined processes aligned with global standards. These include Integrated Learning Programs which enable teachers to deliver quality instructions and create learning experiences tailor-fit to students' individual needs and objectives, and track progress and improve learning, School Management Systems which offer easier and better control on various processes (e.g. student admission, fee billing, curriculum setting, timetabling, academic achievements, etc.) in the education institution, and eBook Solutions which provide schools with relevant and updated content, and aid local publishers and independent authors meet international standards in eBook production and retailing.
Educube is a school management system that assists administrative activities and helps monitor student performance.
Reduces management and operational costs
Allows real-time, peer-to-peer engagement
All of the modules offered synchronizes data between the modules and existing education system
Easy to use interface
Changes tedious and repetitive processes in the organization
Saves lots of time, money, and energy, leading to better performance of the staff and students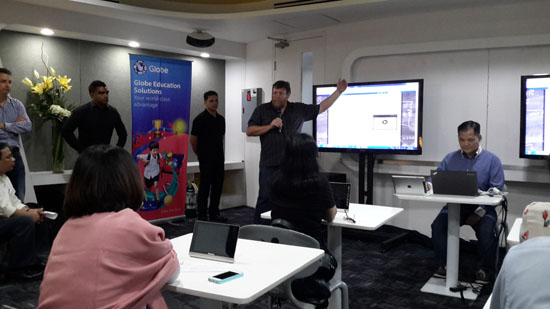 BRIGHTSPACE™ BY D2L
Brightspace™ is an integrated learning platform that seamlessly connects digital content, learning analytics, mobile and collaboration tools, adaptive learning with an ecosystem of applications, resources and services.
Optimizes outcomes-based, student-centered learning
Increases faculty productivity and efficiency
Helps improve performance, attainment and success rates
Improves student engagement and retention
Facilitates learning anytime, anywhere
Promotes pedagogical innovation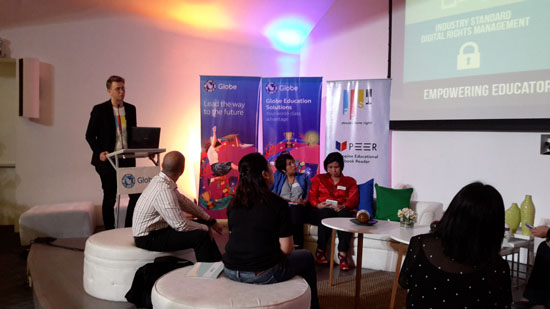 E-BOOK SOLUTIONS BY FLIPSIDE
Flipside offers an E-book Solution that provides conversion, publishing, distribution, and your very own e-bookstore or e-bookshelf
Eliminates costs involved in the production of printed materials and minimizes your carbon footprint
E-bookshelf or e-bookstore is accessible for ease of access, wherever and whenever you need it
New and old books and other publications can be preserved for current and future beneficiaries
Elimination of wastage due to outdated print content
To start knowing more about the Globe Education Solutions portfolio, send an email to [email protected]