With the iOS app, customers can approve blockchain transactions and policies on the go in a secure and easy manner.
Liminal has launched their innovative mobile application, Liminal Vaults, to facilitate secure transactions for crypto-native companies. By leveraging the power of their Multiparty Computation (MPC) technology, users can confidently move assets without worry while having the additional security of extra authentication. Businesses have full control over their keys and transfers with no sacrifice in safety – a perfect fit for any modern Web3 firm.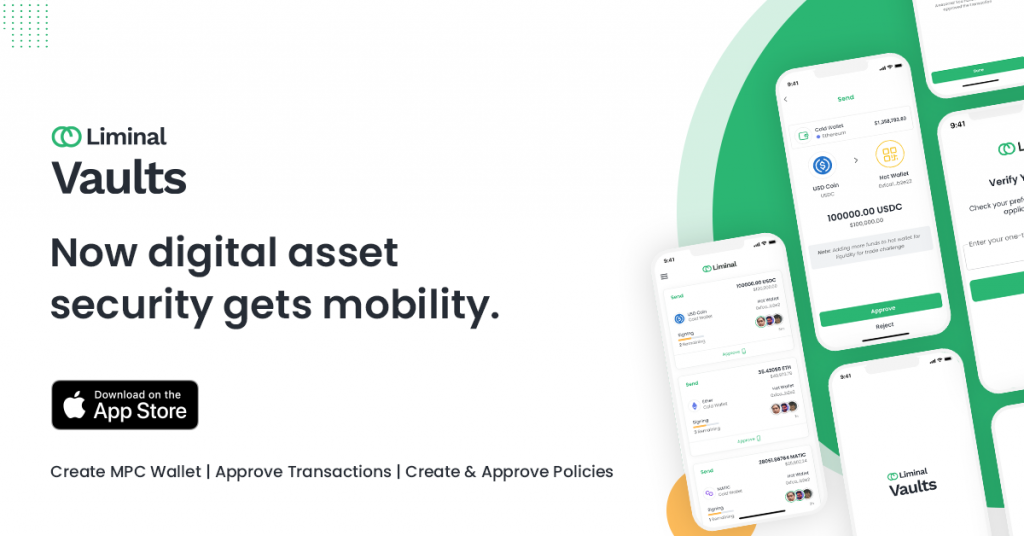 "We are delighted to launch our iOS app 'Liminal Vaults', which empowers our users to approve transactions on the go securely. With the app, we will give users the tools and freedom to make transactions with the assurance of complete privacy and security. In addition, the MPC technology helps store a variety of digital assets with confidence," Mahin Gupta, Founder of Liminal, said of the launch.
With the launch of the app, Liminal continues to provide users with a secure and ever-learning platform to store, transfer, and manage digital assets.
Growth of blockchain adoption in Southeast Asia
Crypto and blockchain industries continue to expand with the emergence of apps designed for crypto-native and Web3 businesses, especially in Southeast Asia. Vietnam came in first and the Philippines placed second out of 146 countries in Chainalysis's most recent 2022 Global Crypto Adoption Index. In fact, nearly 11 million Filipinos own cryptocurrencies as of November 2022.
"With the increasing need for a robust infrastructure, it's imperative for Web3 businesses & exchanges to have control of digital assets at any given time. Our app gives enterprises the power to manage transactions while offering the utmost security of self-custody on the go," explained Dhruvil Shah, Liminal's SVP for Technology.
Liminal Vaults App is designed to provide a smooth, intuitive, and user-friendly experience to all users. The process of downloading the app, setting up an account, and accessing its features is quick and straightforward. Any organization or individual that needs to manage digital assets can trust our simple and easy onboarding process. With the app, teams can enable mobile signing access. Moreover, it lets you create and approve policies such as whitelisting addresses or transaction limits.
The Liminal Vault app is now live in Singapore from the iOS app store and will soon be available in more countries.