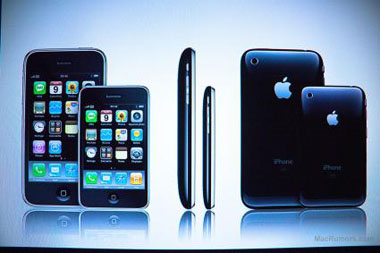 Rumors are running wild in MacRumors that Apple will be releasing an iPhone Nano, and these rumors seem to have a dent of credibility to them because they come with picture proof – spy shots of the supposed new iPhone (see above). But even MacRumors doubts the anonymous source who gave them the picture because of the photo quality, and also because they resemble a third party case from Chinese manufacturers that was supposed to be for the iPhone Nano.
The iPhone Nano is said to be the size of the new iPod Nano 4G, with the same curved profile as the current iPhone. Like its big brother, the iPhone Nano will have EDGE instead of 3G data connectivity, and a touchscreen with multitouch support – except it's going to be an inch smaller. Apple is supposed to reveal more details about the product on January 2009.
If these rumors are indeed just rumors (which they probably are), do consumers want an iPhone nano so badly, they're hoping to get Apple's attention by fabricating news?