The pandemic forced me to exercise indoors by watching dance videos on YouTube and my stationary bike. Most often, I would watch videos while biking so I don't get too bored. Anyway, I discovered VZfit while using my Oculus Go Virtual Reality (VR) headset. VZfit is software for the Oculus Quest & Go that pairs with a cadence or speed sensor to upgrade a stationary bike to Virtual Reality.  Virtual sports and activities can be played that exercise your legs and brain together to get a cardio workout every day without realizing it. I wanted to try this out.
The VZFit is a unique accessory developed by Virzoom that allows for any stationary bike to be connected wirelessly to an Oculus Quest or Oculus Go headset. Fortunately, I didn't have to use the VZfit accessory since certain brands are compatible. Magene was one of the compatible devices which I could hook up to my stationary bike. I bought the MageneS3+ Speed/cadence Dual sensor  at Lazada and it took 18 days from order to delivery.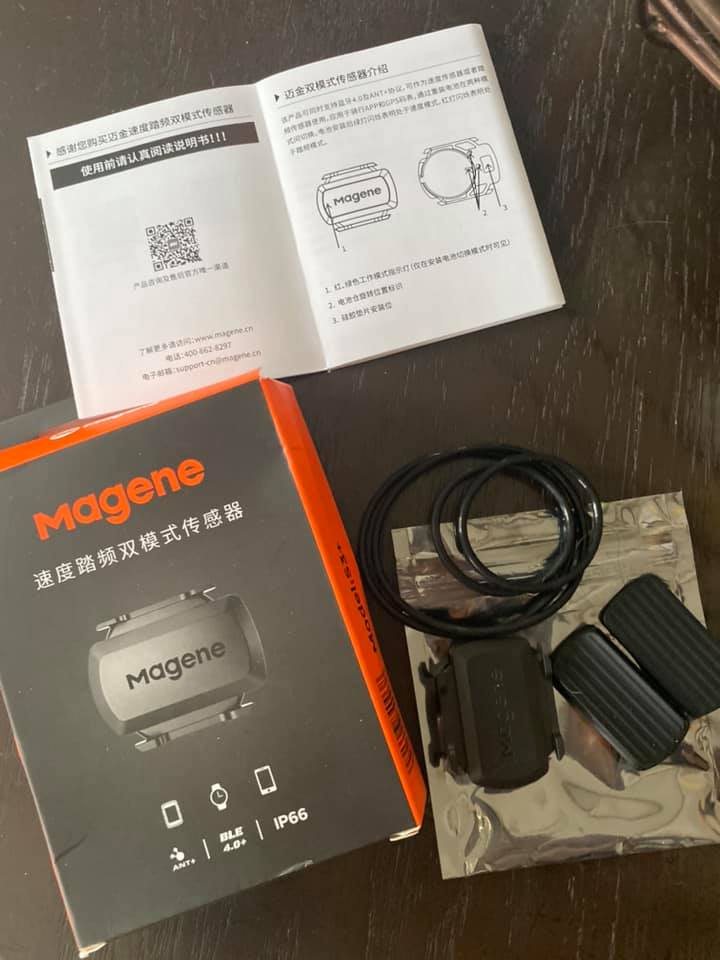 The instructions were in Chinese but I used Google translate to figure out how to install it. It is really tiny mechanism. I just removed the plastic that covered the battery and the red light turned on, The elastics are to tie the Magene to metal part near the pedal.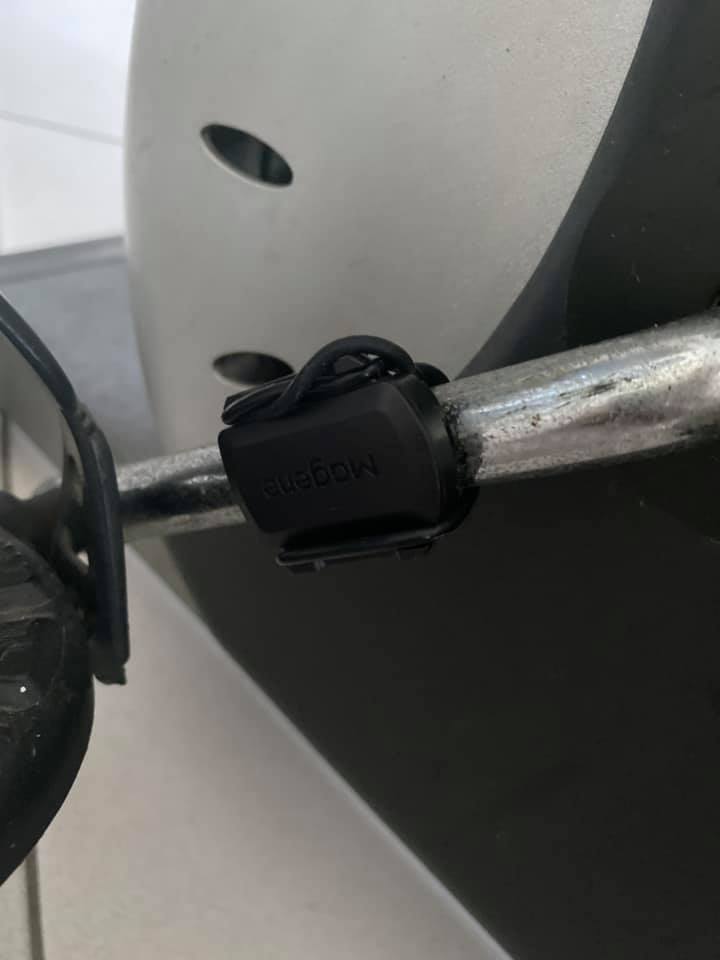 Setting up the VZfit
The setup guide can be found here. I created a VZfit account to get access to the software, manage my VZfit membership, and get the download codes and instructions to install VZfit Play and Explorer on my Oculus Go headset.  The two apps cannot be downloaded at the Oculus store. I had difficulty finding these two apps at first. They were located at the "not installed" menu of the library.
You can have limited game access with a VZfit Free membership, or full game access with a VZfit Premium membership for $9.95/mo or $99.95/yr after a free 7-day trial. So I took the free 7-day trial to see if it is worth it.  It is a requirement to start the free premium trial, which I can then cancel anytime to revert to free membership. The free membership allows an unlimited play of a rotating free game in VZfit Play and rotating free ride in VZfit Explorer, and only demos of other games and rides. You also can't access events or avatar upgrades in VZfit Play, or the AI trainer or ride creation and sharing in VZfit Explorer without a premium membership.
Anyway, after installing the cadence sensor, I was ready to resgister the device to my VZfit account. The first thing to do was pedal to get the code which I need to link to my membership account. When that was settled, I started with VZfit play for a tutorial on how to navigate.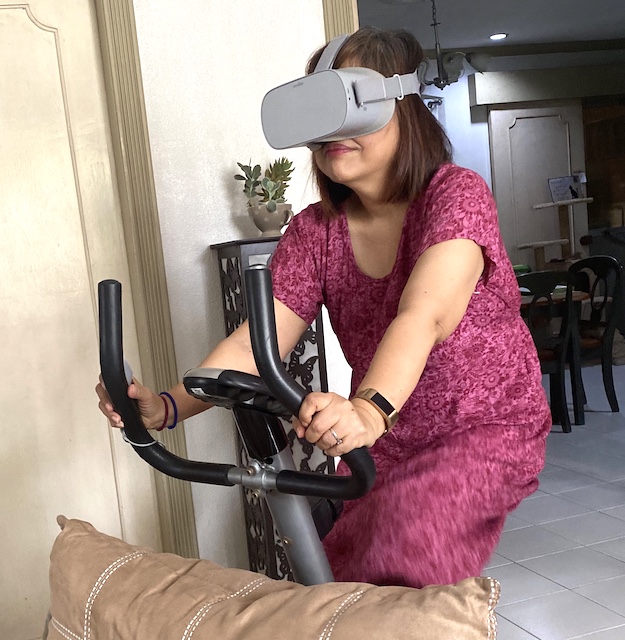 I prefer the VZfit Explorer because I just want to pedal. I felt a bit dizzy at the speed I am biking so I slowed down. I will just do this slowly so I get used to the virtual speed. I explored California first. Going too fast makes me nauseous. Winding roads are also dizzying for me. Virzoom, the manufacturer suggests everyone first play their levels marked comfortable, which feature flat terrain and nothing to run into. I changed the diffulty leve to 1.
When I've learned how to control the motion and feel good in VR , then I should move on to moderate levels with more hills and turning. Only when that feels good should I try intense levels with flying. Their interface drives new players along this path and encourages tutorials before moderate and intense levels.
VZfit Explorer uses the Google's StreetView imagery. The tutorials says to tilt my head if I want to steer to the left or right. The May 2020 update shows that Auto Steering is now accessible in the Options menu. Now that is perfect. I don't need to tilt my head to move along the white dots.

Using VZfit Explorer
Explorer is an app for your Oculus Go or Quest. Ride any of the 10 million miles of Google Street View in Virtual Reality. Enter an address and be teleported there. Enable the virtual trainer to get an Interval, HIIT, Heart, Touring, or Tabata workout. Create rides for other players to enjoy, or be the first to complete all the highest rated rides (VZfit Explorer uses Streetview data but is not an official Google product).
Let me share VZ fit Play. I am not too fond of games so I am just going to skip this.

Using VZfit Play
VZ Play is an app for your Oculus Go or Quest with a collection of addictive games where you race, battle and fly by yourself or with others in Virtual Reality: fly a Pegasus, race F1 cars, battle as a tank or an attack helicopter, lasso bandits, or cycle through the countryside. Choose a 10, 20, 30 or 45 minute workout, or choose head-to-head to be matched up with another player. 
So this is just my first day trying out the VZfit. I should be more comfortable in the days to come. This feels like the future of VR cycling but virtual workouts will do for now.