I am loving my Amazon Echo. Read my post on how I set it up . You can also check out the Amazon Echo Philippines Facebook group for other tips.
I first met Alexa in Singapore, at my sister-in-law's house during my Christmas vacation. Well , Alexa is the command to activate the Amazon Echo, a cylindrical speaker device that not only plays music but allows you to speak to it like a virtual assistant with enabled skills. Once connected to the wifi,  all you have to do is holler "Alexa" out loud to wake up the Echo then ask it to execute the commands.  My husband wanted to own one so I promised him I will give it as an anniversary gift.  My sister arrived yesterday bringing the Amazon Echo and Echo Dot which I ordered a month ago. I gave the bigger Echo to my husband.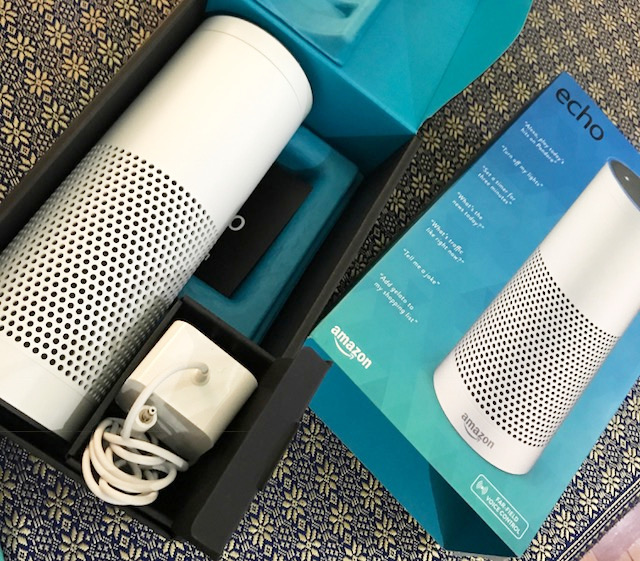 What I didn't know right after I ordered the Echo is that the Alexa app is not being supported in the Philippines. You can't download it at Google Store or at  the Apple store.  You can download the  Amazon APK here.  I found a site that gives tips on How to Set Up and Use Amazon Echo Outside US  . There was a workaround on How to Install Georestricted Apps on iPhone  . I did the "change store" and tried to create my own Apple ID but it refused to accept my credit card information because it was not a US address. Hmm , maybe my sister will allow me to use her Apple ID. It worked! I was able to download the Alexa app.
If you are using an Android device, the process is much simpler, and there is a workaround on installing geo-restricted apps on an Android device, or just install the APK file. I tried this too but when I opened the app yesterday, it took forever to load. Maybe I needed to update my APK file.  I was happy that my Alexa app worked in my iphone so I will just do this another day.
I had my Alexa app ready by the time my sister arrived in the Philippines with my order. When I turned on my Alexa app, I noticed the Echo was already listed.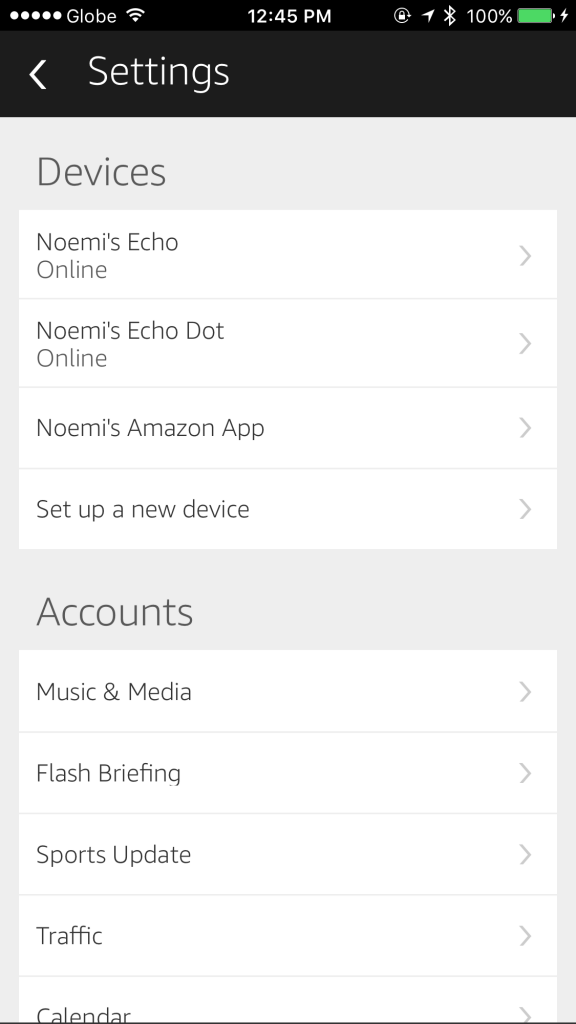 There was no problem connecting the  Echo to the internet and configuring the rest of the settings .  I could easily ask "Alexa, what's the news" or "Alexa, play audible" or "Alexa,  ask Fitbit how I'm doing today" . What I couldn't figure out is why I could not link my Spotify as a default music library. Since I don't have a US issued credit card, I am unable to subscribe to the Amazon music.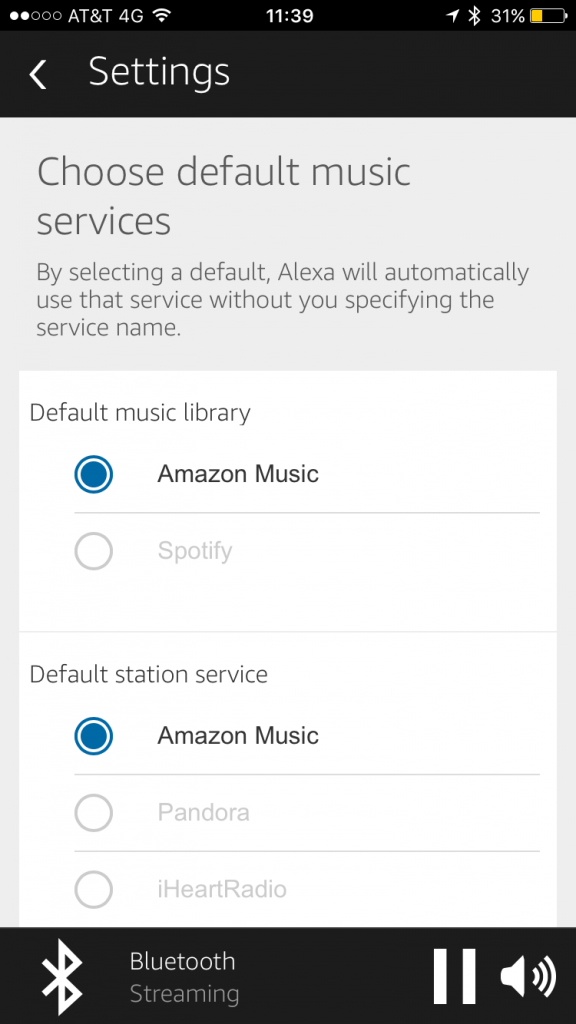 I found the solution in this thread. Most of those experiencing this error lived outside the UK. I figured that I might need to change my  shipping address to the US. I enabled the shipping address of my sister. Voila, that worked.
There are still limitations. The Echo is officially only supported in the US so the timezones and locations are basically US.  I can use the Echo without changing the timezone but it will tell incorrect time, and alarms and reminders will not work because of the timezones . It gives me the Seattle time.
There is a workaround by fiddling with the API requests  but I don't know if I want to risk it. In the meantime, I can just ask "Alex, what is the time in Manila?" or "Alexa, what is the weather in Manila?".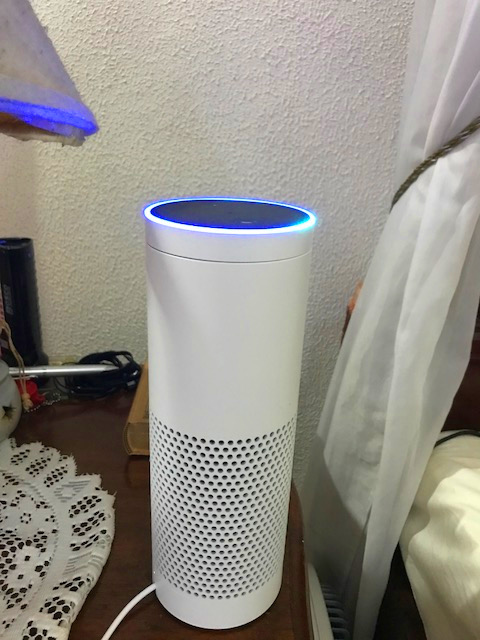 So what's the point of having an Echo if one cannot fully use the features? Well, I am not an audiophile but the speakers are pretty decent and I love the sound quality. It allows me to listen to my audible books, news, spotify or simply having fun with Alexa's enabled skills. Till then, let me talk to Alexa about making my home smarter.
You can also check out the Amazon Echo Philippines Facebook group for other tips.