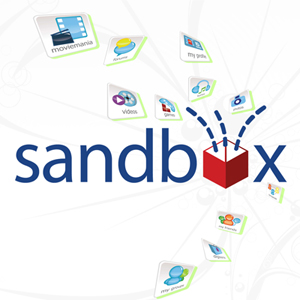 What I love about social networking sites is the convenience they bring: no more having to click on so many links just to get news from my favorite sites and updates from my closest friends! Of course, now the problem is finding the time to update all my social networking profiles with my own news to share.
With the launch of Sandbox, it's now much easier to bring my online social life wherever I go. Sandbox is essentially a social networking site that fuses together social networking, content uploading, music and video downloading, and e-mail. Not only do you have your own profile with a status message and contact details; you can even write blogs, send and receive email, download music and games, chat with friends, go shopping – pretty much everything you do on the internet!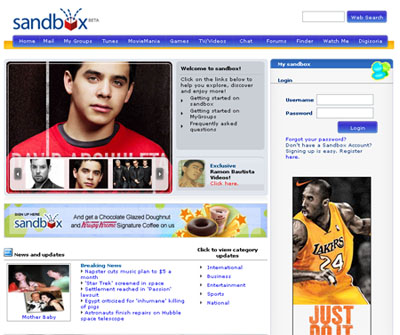 Unlike other content websites, Sandbox makes it easy and convenient to download content. No need for credit cards or a Paypal account! Because games, music, wallpapers, and themes get downloaded directly to your phone, any cost is automatically charged to your postpaid bill or taken from your prepaid load. You can even do your online shopping through Sandbox, as they make it easier for online merchants to provide specific products that buyers want.
All of this can be easily done on your mobile phone too! Sandbox can be accessed by all handsets 3G and newer.
Finally, what makes Sandbox stand out from other social networking sites is that it is designed by Filipinos, for Filipinos. This means that all the news updates, celebrity gossip, concert ticket giveaways, and other promos are relevant to us.
To sign up for free on your PC, visit the Sandbox website at www.mysandbox.com. To use Sandbox on your mobile phone, download the Sandbox launcher via SMS (Text SANDBOX to 211) or WAP (visit http://m.mysandbox.com and click on the launcher link).