The future of TV: Samsung Smart TV ES 7500 and ES 8000
Update: Also read Hands on review of Samsung ES 8000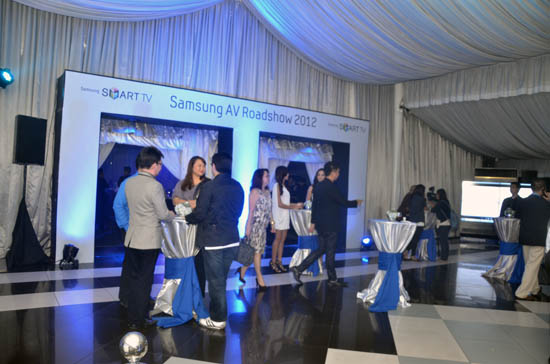 I always get excited when Samsung launches their new products. The Samsung AV Roadshow of 2012 looks at the "future of TV…Now". I recall our first Samsung TV was in 1999 and the quality then wasn't that great. Ten years later, I bought an LED and am a happy Samsung user. Through the years, Samsung has been successful in bringing quality TVs that it has beaten some of its competitors.
The Samsung AV Roadshow at the NBC tent on Wednesday introduced the Samssung ES 7500 and Samsung ES 8000.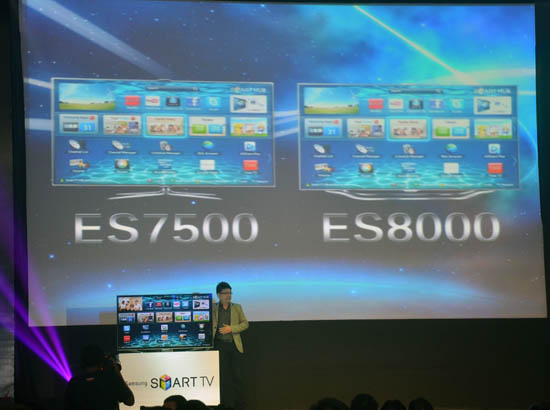 Ariel Arias, AV Business Unit head of Samsung Electronic Philippines introduced the awesome features of the latest Smart TVs…The forward-thinking future of Smart TV.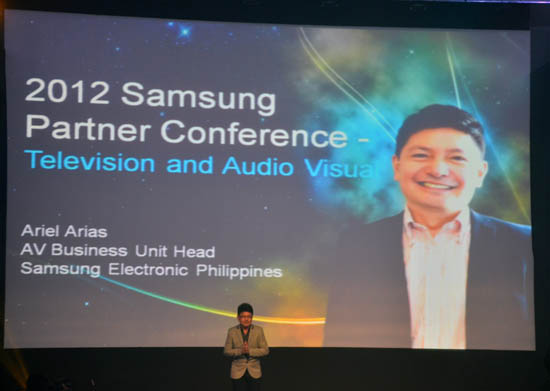 Three things that struck me tonight: Smart evolution, Smart content, Smart interaction.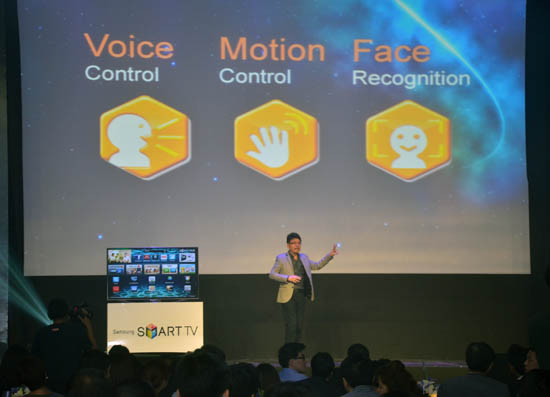 Media and dealers were given a chance to witness all these features.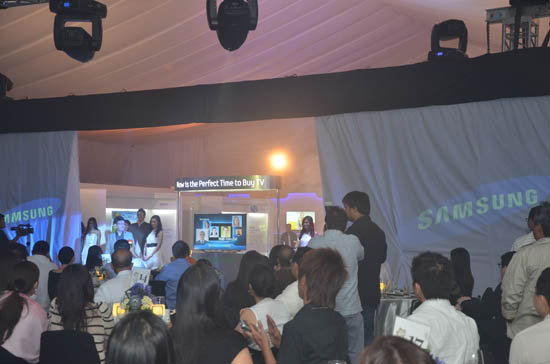 With Smart evolution, Samsung says "Now is the perfect time to buy TV". Samsung Smart TVs will evolve every year in performance and service. They will get smarter every year, without requiring you to purchase an entirely new TV set.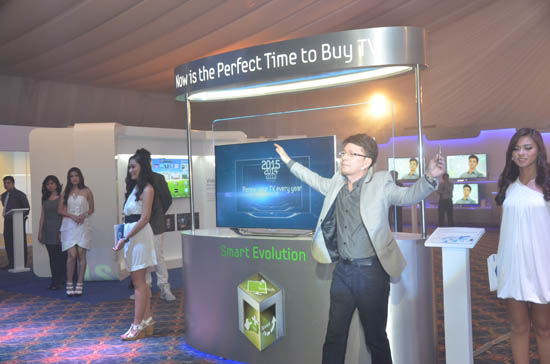 Here's how it works:
A slot resides at the back of the Smart TV, where an Evolution Kit can be inserted to enable upcoming features and enhance performance. Because Samsung makes their own system-on-chip components, they are the only ones who can make this available. They will include these slots on their 2012 TVs and deliver the kits in 2013 and beyond.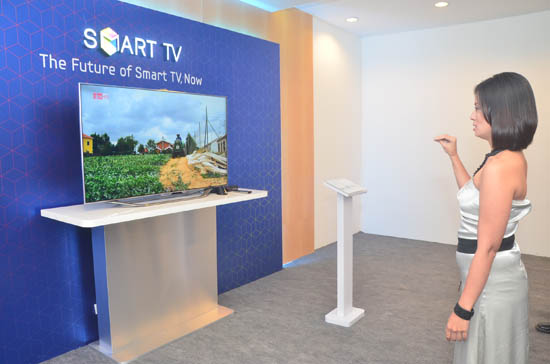 Smart interaction is really cool. The Smart TV got even much better with face recognition, voice recognition and motion recognition.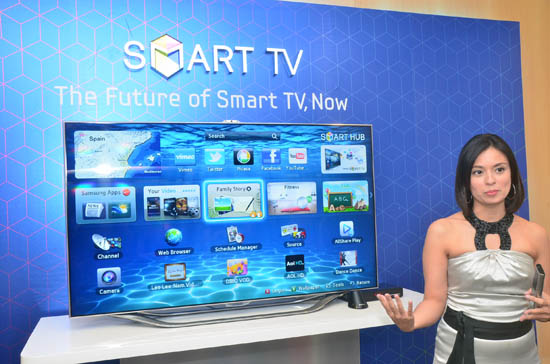 Samsung's "Smart Interaction" technology uses two unidirectional mics and an integrated webcam for motion and voice control .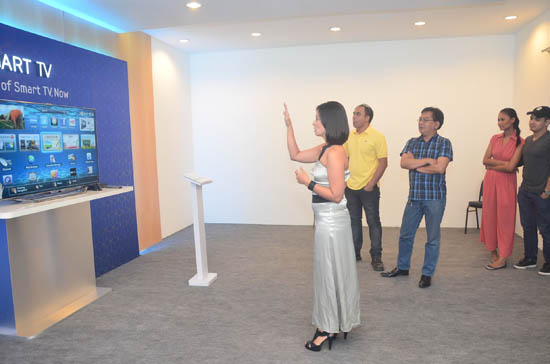 Users can turn the TV on or off, change the volume, activate apps, and search the web. The catch here is that there shouldn't be extraneous noise around. The TV can also identify users with face recognition via the integrated webcam. The lady demonstrated how she logged in Twitter using face recognition. Awesome huh?
Can you spot Venues Raj in the photo above?
Here is a Samsung Smart TV with 'Smart Interaction' (hands-on video) at CES 2012 (not the one I attended at AV Roadshow)
The Smart content gives cutting-edge TV Apps and new Signature Services, plus web browsing, enhance the TV experience. Imagine online entertainment with the new enhanced content made available through Samsung's latest three new signature services – Kids, Fitness and Family Story.
Samsung Family Story ensures that your precious family moments are not only saved but easily shared on your Smart TV.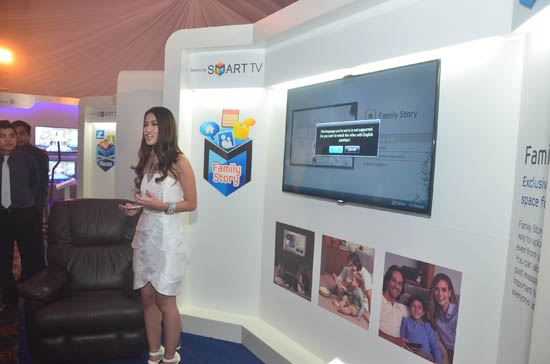 I love the fitness app. With this Samsung fitness app, I can maintain exercise routines in the comfort of my own home. One can experience full HD 3D contents at home with the 3D explore feature.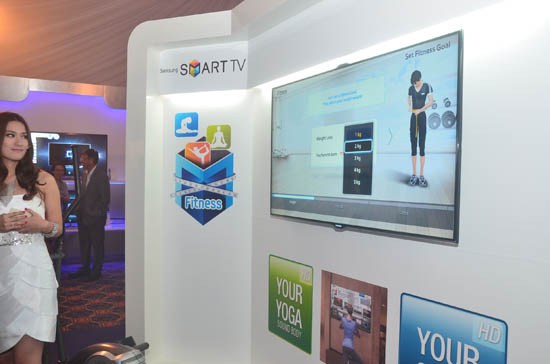 The Samsung fitness app now feels like a built-in Xbox. When I first found out their latest TV had face, voice and motion recognition, I was thinking one will be a total couch potato. With this fitness app, my fears were unfounded.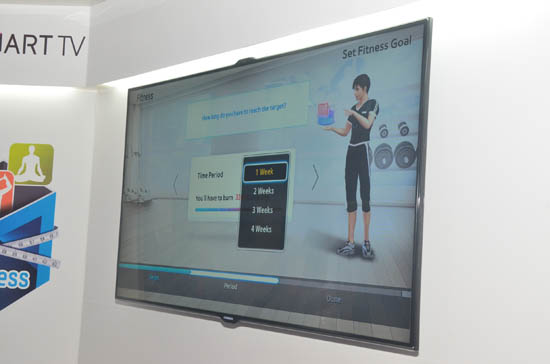 Of course, what is Samsung Smart TV if it can't give home entertainment?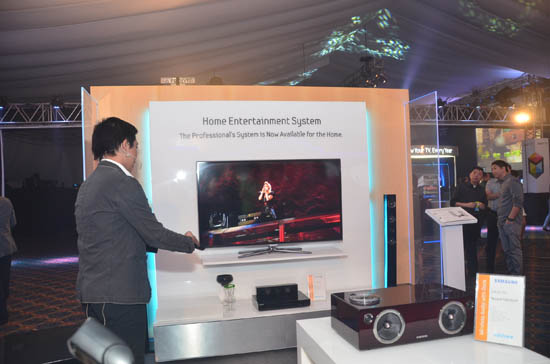 The SRP of the Samsung Smart TV ES8000 55 inch is 279,900 pesos and the 65 inch model is 359,900 pesos. It may be worth it in the end if one won't need to buy a new TV set each year. Just upgrade system-on-chip components which will start by 2013.
As portrayed in the Samsung roadshow, now is the perfect time to buy TV. Will you buy one?
Stay tuned for my review of the latest Samsung ES8000 smart TV next week.
—-
Check this video of the Samsung ES8000 that boasts gesture and voice control and which is claimed to be future proof.