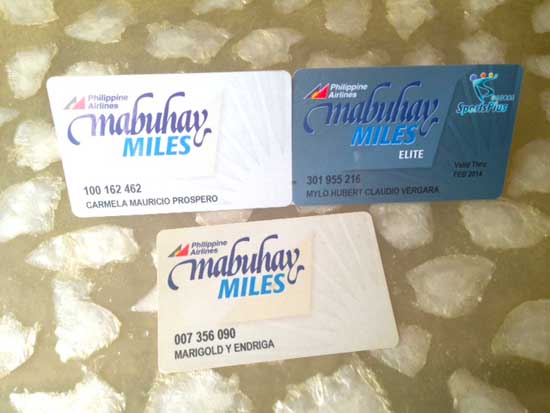 Globe Telecom brings great news for their subscribers as they forged a partnership with Philippine Airlines (PAL) to allow its frequent flyers to convert their PAL Mabuhay Miles to Globe rewards points.
I am quite excited with this addition since I am also hold Mabuhay Miles card. Mabuhay Miles members earn miles from Philippine Airlines flights and program partners such as credit card rewards program, hotels, resorts, car rentals and telecommunications. My miles are not enough to get a free flight at this point in time so I might as well use it for GlobE Rewards.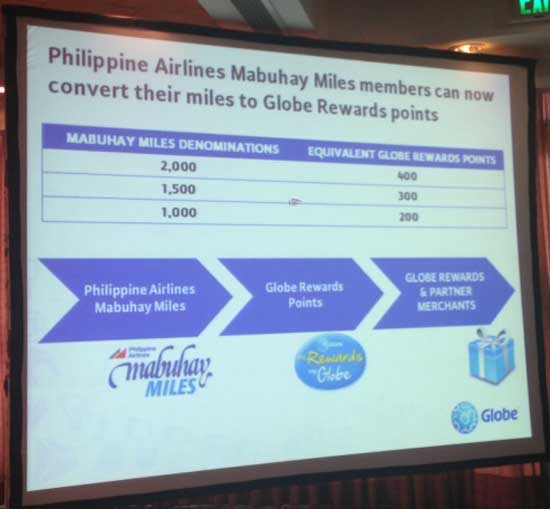 How to convert PAL Mabuhay Miles to Globe rewards points
For every 2,000 Mabuhay Miles converted, subscribers can earn 400 rewards points; 1,500 Mabuhay Miles can be converted to 300 rewards points; and 1,000 Mabuhay Miles can earn subscribers 200 rewards points. Reward points can also be transferred to your Mabuhay Miles too.
Members can call 855-8888 for Manila or (032) 340-0191 for Cebu. Members may also visit the Mabuhay Miles Service Center at Mabuhay Miles Service Center Makati. A text notification will be sent to the member indicating that the Globe rewards points have been credited to his or her mobile number.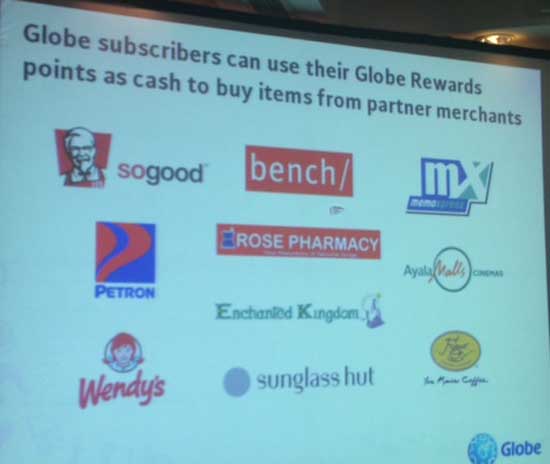 More ways to redeem from ten (10) partner merchants
If you are not aware yet, Globe Telecoms offer Globe Rewards points . These are earned every time a prepaid subscriber tops up, or a postpaid subscriber uses his Globe postpaid plan. Subscribers can also receive points shared by fellow Globe subscribers for bigger rewards. Aside from new partner merchants, the Globe Rewards catalog includes Globe call and text services, shopping, dining and leisure items, and gadgets.
Subscribers can use rewards points to redeem items from the Globe Rewards catalog such as Globe services, shopping, dining and leisure items, gadgets, and gift certificates. Using the point-to-peso conversion of 1 point = P1.00, subscribers are given more options to redeem their points, where rewards points can now be used as cash to purchase items from partner merchants.
Retail brand Bench, fastfood chain KFC, and gadget store Memo Express are now part of Globe Rewards' growing list of merchants accepting Globe rewards points as a form of payment. Current list of partner merchants include Ayala Malls Cinemas, Figaro Coffee Company, Wendy's, Sunglass Hut, Enchanted Kingdom, Rose Pharmacy, and Petron.
Redemption of Globe rewards from partner merchants can be done by texting BUY MOBILE # OF MERCHANT AMOUNT to 4438. To check available points, text BAL to 4438. For more details, visit www.rewards.globe.com.ph.