Did you know that there are 60 million internet users in the country, 52.2 million of which—or roughly 50% of the country's population—are mobile internet users who spend about 3.36 hours using the internet daily? Data from a Philippine National Police (PNP) report also bared that half of internet users are adolescents aged 17 years old and below.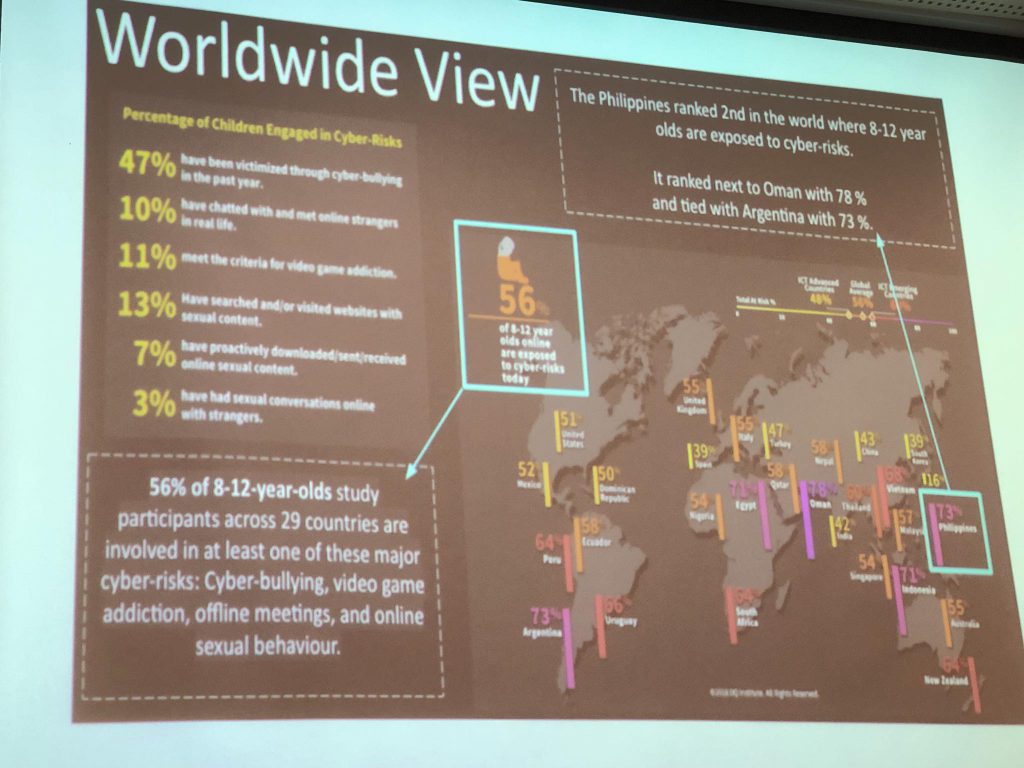 The DQ Institute, an international think-tank formed in association with the World Economic Forum, revealed in its inaugural 2018 DQ Global Impact Report that 56 percent of kids 8 to 12 years old worldwide who go online are exposed to a variety of cyber risks. Referring to a study of the Philippine internet situation, the same report said 73 percent of children in the same age bracket are exposed to cyber risks, the second highest in a study among 29 countries.
Indeed our children are exposed  to  a lot of cyber risks like cyberbullying, video game addiction, online grooming, online sexual behavior, and digital misinformation . As online usage increases in the country, so does the level of risks for users whenever they are online, which calls for more protection by advocating responsible digital citizenship, including critical thinking when online, plus protection against piracy and abuse.
I have written about digital citizenship in the past. The elements of digital citizenship contain "the basic tenets of traditional citizenship: Be kind, respectful and responsible, and just do the right thing."  It is not a matter of following online safety rules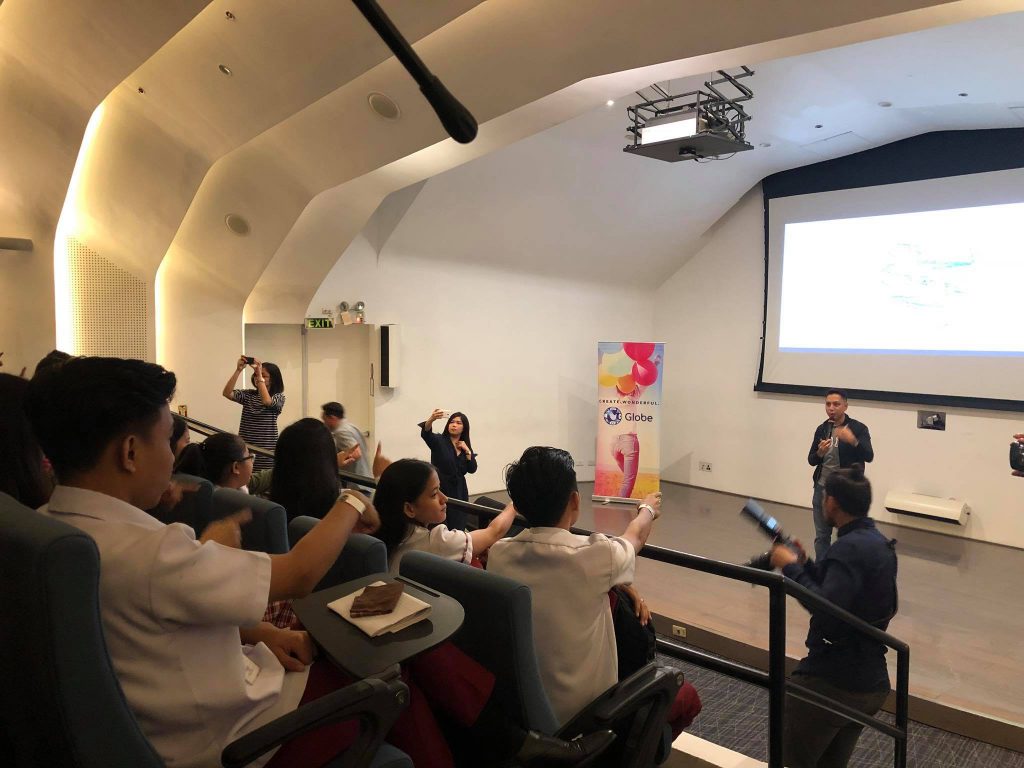 It is great that more and more information is available to our children. Globe Telecom and Facebook, in collaboration with DepEd, launched a workshop entitled "Digital Discernment." The workshop contains topics that teach online users how to think critically online, and effectively identify credible information from questionable information. Content includes practical tips on how to verify and examine online sources of on and identify facts from opinions.
The right intervention to address responsible usage of the internet is crucial.  Digital literacy is critical to building informed and meaningful communities as well as knowing what issues are worth fighting for.
Digital discernment
What we can do about this is to teach them how to use it properly so we  raise well-informed and insightful citizens. One of the slides that was given at the recent workshop was "Be Aware". The students were taught to know the difference of fact, opinion and false information. They were also told to understand perspective, factors that affect our thoughts, beliefs and decisions.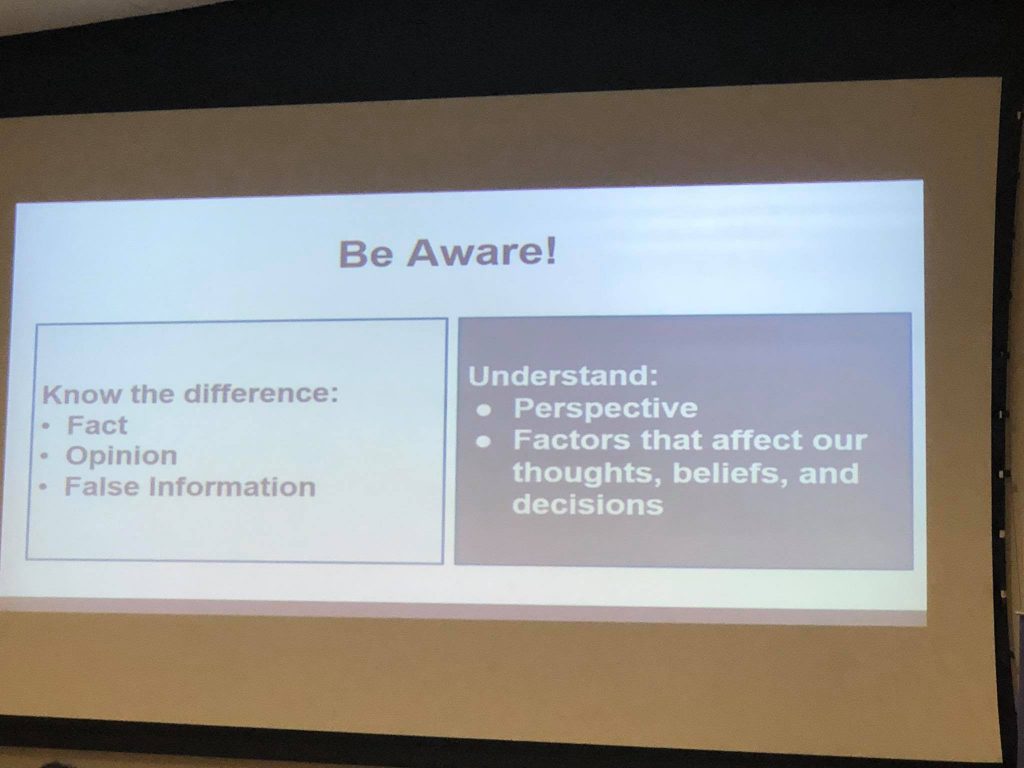 The Digital Discernment workshop included
1. how online community can correctly recognize when information is intended as a joke, done satirically or intentionally crafted as false.
2. empathy as a key value to express online with the aim of not just creating a safer and informed community but one that embraces perspectives and respects differences of opinion.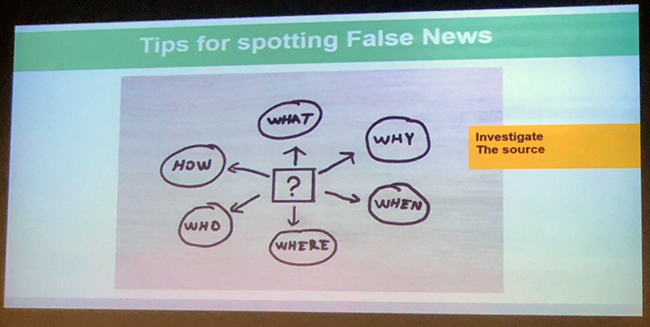 Launched in 2016 by Globe, the Digital Thumbprint Program (DTP)  first comprised of three workshop modules: Digital Insight (for Grade 7 to 10 students), where participants are taught to help discern proper online behavior; Digital Impact (also for Grade 7 to 10 students) wherein issues on technology's impact on students' social activities are tackled; and Digital Ambition (for Grade 11 to 12 students), which equips students with skills on how to use technology to help them achieve their life goals.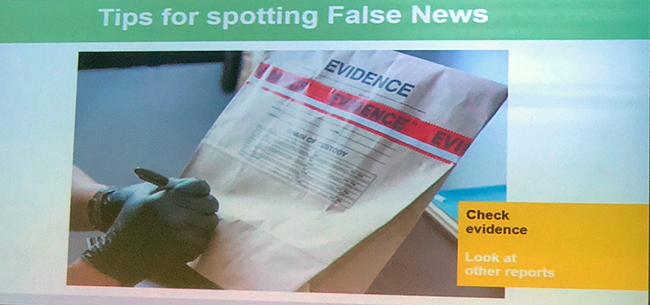 At present, DTP has already reached more than 17,000 public and private high-school students in the country, with more than 1,800 facilitators already empowered to teach the program. In a latest impact assessment done by the Karrikins Group, it showed that 94.4% of the participants found the DTP relevant while 93.7% said it helped them build confidence in their online activities. Teachers also said their students displayed a high level of engagement in the sessions.
Remember, being a good digital citizen is "the same as being a good citizen in the offline world, which means each one of us contributes to the whole when we learn to: Protect ourselves, respect others, obey the law, and be part of the solution, not the problem."
For schools and other organizations that would like to avail and schedule facilitation of the free workshops, [email protected]. Workshops also include a trainers' program to equip aspiring facilitators to hold the workshops independently.