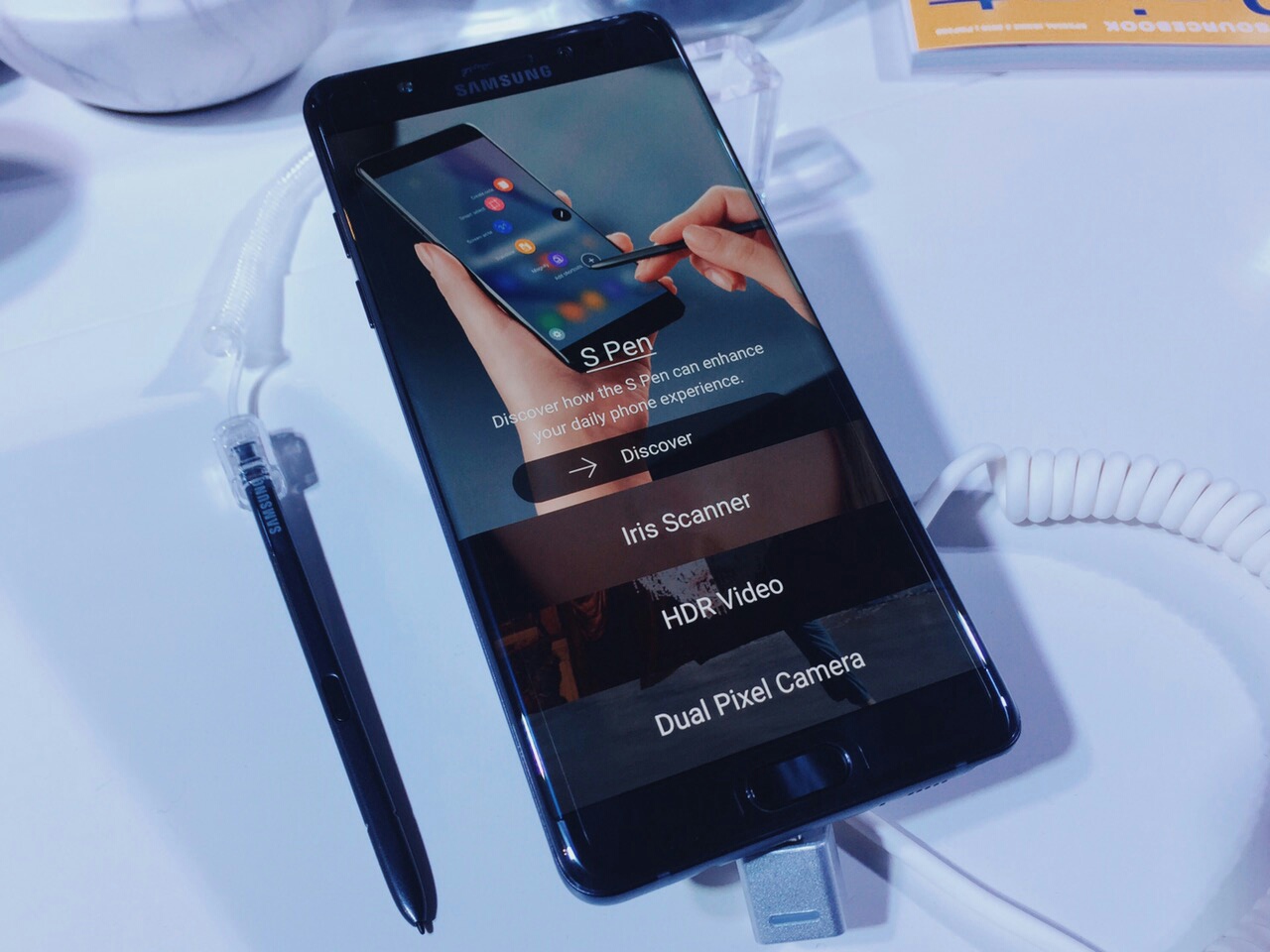 Samsung finally unveiled its all-new Galaxy Note 7 at its unpacking event in New York City. I wasn't there but I attended the launch with tech media this morning.  Pre-0rders already started but if you don't have the cash, try Globe Telecom.  Globe  is gearing up to take pre-orders starting August 6, 2016 via globe.com.ph/note7.
Globe complements the new Galaxy Note 7 with its customizable Globe myLifestyle plans. The myLifestyle postpaid plans provide a personalized online experience through its variety of lifestyle packs designed for different interests ranging from entertainment, music, fashion, to travel, among others.
Samsung CEO D.J. Kho led the unboxing in New York City on August 2, unveiling Galaxy Note 7's latest features. Galaxy Note 7 carries the latest innovation – the first ever Iris scanner for added security, alongside the enhanced S-Pen with higher precision and responsiveness. Note 7 is also the world's first mobile HDR video that can take footage in sharper colors and with high dynamic range. It also carries superior DSLR like Real Pixel Camera with the first ever dual photodiode sensor (2PD) in mobile, providing superfast autofocus and brighter and clearer images with f/1.7 lens that is excellent for low light. It is water and dust resistant, has an expandable memory up to 256GB and runs on an Octacore processor for smoother graphics.