Offers free unlimited calls to DUO landline numbers and free 30-day trial webpage for as low as Plan 299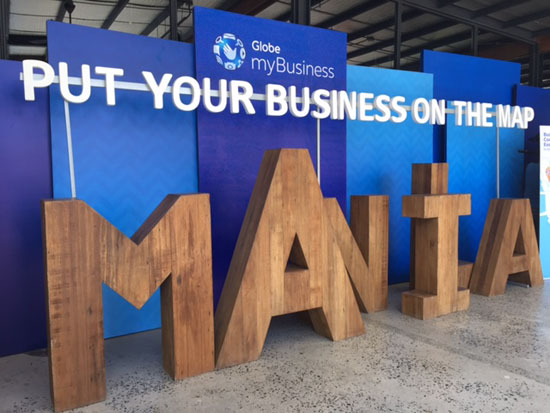 It is my dream to own a physical business one day. There was a time , I dreamt of owning a coffee shop and I still do but there is a faster way of owning a business through franchise. At a recent Globe event for the small and medium enterprises (SME), I got to see some small business ideas. The one that caught my attention is the "Big Apple Express Spa" which costs 500,000 pesos to as much as 1.5 Million pesos  for the franchise fee.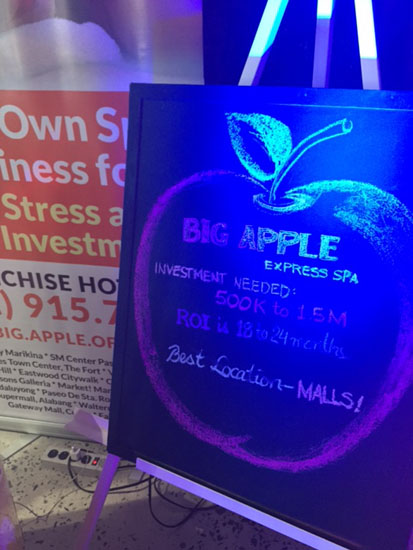 The nice thing about being a business owner is when one ties up with Globe MyBusiness for added benefits. Globe myBusiness is the official unit of Globe Telecom that serves the needs of SMEs, to develop communication solutions attuned to the needs of entrepreneurs. Knowing that every business is different, Globe myBusiness launched its newest portfolio of customizable postpaid plans that give entrepreneurs a total communication package that is flexible, affordable and worry-free.
I like that big businesses help the small entrpreneurs because we all help in making the economy vibrant. In the Philippines, 99% of businesses are comprised of small and medium enterprises (SME). Based on a TNS survey, these entrepreneurs still look at landline services as a valuable communication platform. For business owners, having a landline number to their business name equates to a more stable image and assures potential customers that they are running a legitimate enterprise and not a fly-by-night operation. In the same manner, while social media accounts on Facebook and Twitter prove to be effective channels to connect and reach out to new and existing customers, an official webpage not only lends the company a credible image but makes businesses more visible and easier to search.
Postpaid plans for the SMEs
Let's check out the postpaid plans for the SMEs.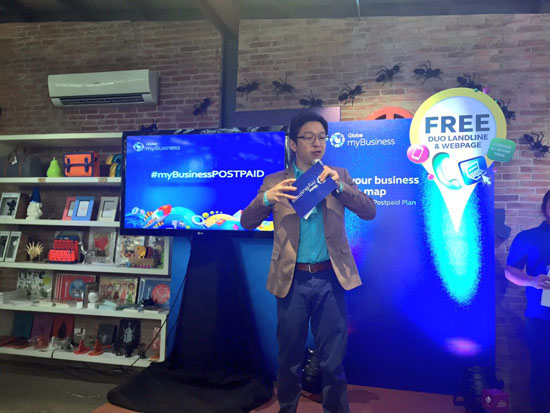 For as low as Plan 299, business owners get a free DUO landline with unlimited calls to local landline and DUO customers nationwide. By having a DUO landline, mobile phones are no longer just for calls or SMS, as it also functions as a wireless landline to enable users to continue operations wherever they are. I have been a DUO landline subscriber since 2008 and it is so useful.
The new plans also come with a free 30-day webpage trial that can be customized for one's business.  One should have an online presence right away when one is in business. Globe myBusiness will help create and maintain the webpage, giving entrepreneurs a hassle-free experience in running their operations using the online media.
With their new customizable postpaid plans, customers get more value for their money with free services and consumables that are almost double the plan value.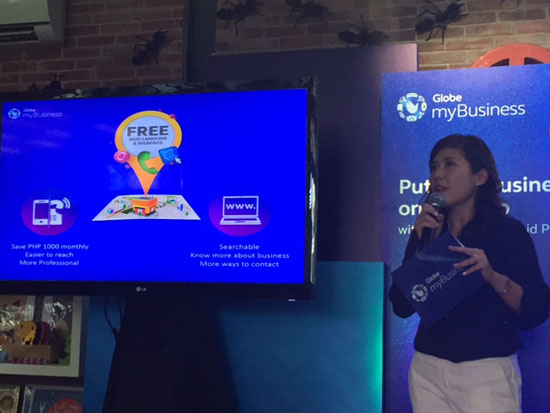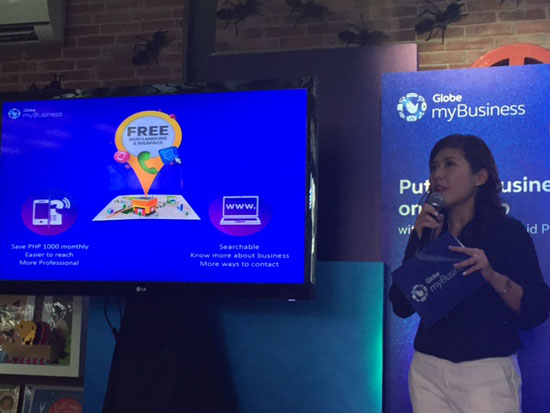 Entrepreneurs can choose a plan for as low as Plan 299 a month to Plan 3799, depending on their needs and scale of communication requirements. Each plan comes with consumables at least 50% more than for the monthly service fee. The consumables can be used to customize their plan with calls, SMS, mobile internet and gadgets. Finally, they can boost their plans with solutions that help increase productivity and sales of their business. Individual subscribers can also shift to Globe MyBusiness postpaid if they have a registered business.
Aside from creating their own postpaid plans, customers can choose from a wide array of devices not limited to mobile phones, such as a Lenovo A536 and Lenovo Idea Tab A3300, an Acer Aspire E11 laptop or Acer Iconia One 7 tablet and Acer Liquid Z4 smartphone, to name a few.
To apply for a new Globe myBusiness Postpaid Plan, visit any Globe Store, go to http://mybusiness.globe.com.ph/mybusinesspostpaidplan, or call its dedicated hotlines at (02) 730-1010 in Metro Manila and Luzon, (032) 401-1010 in Visayas and (082) 321-1010 in Mindanao.
For more information on Globe myBusiness, log on to www.mybusiness.globe.com.ph, email mybusinesscare@globe.com.ph, follow the official Globe myBusiness Facebook page and on Twitter: @GlobemyBusiness.