I covered the Asia Tech x Singapore (ATxSG), Asia's flagship technology event from June 1 to 3. The event convened global leaders and decision-makers across the technological ecosystem to debate and address opportunities and challenges as the world taps into the potential of digital to power the next bound of global economic growth while building an inclusive digital future. Two popular segments, the ATxEnterprise and ATxImpact, covered three halls of over 500 exhibitors from 32 countries/regions and featured 200 conference sessions with over 350 speakers.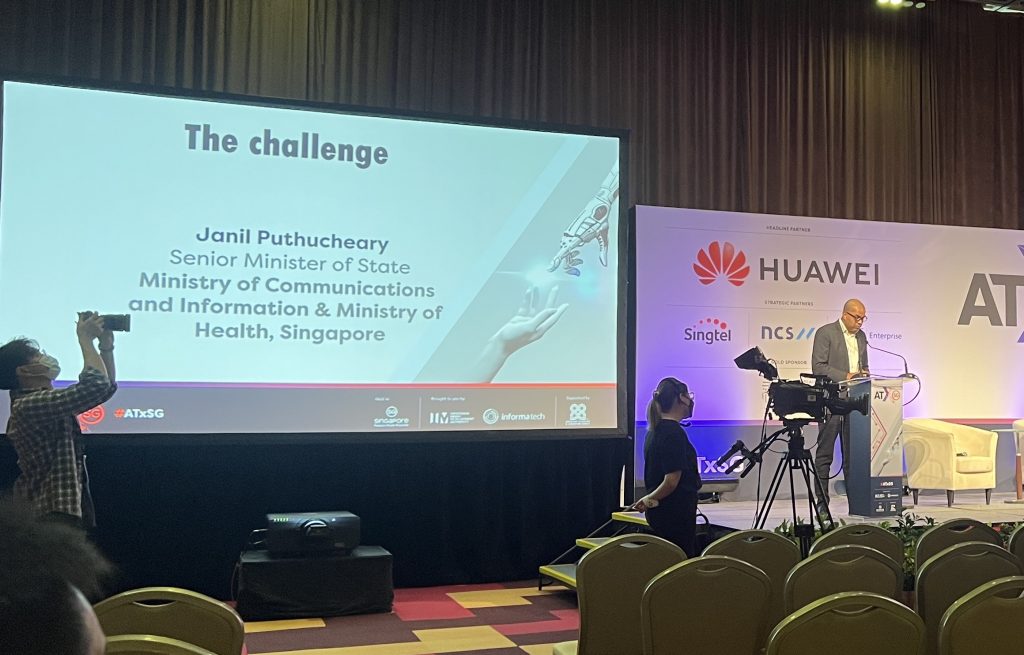 During the first day, Dr. Janil Puthucheary, senior minister of state, Ministry of Communications and Information and Ministry of Health, Singapore, laid down a bold challenge to the audience in his inspirational opening, which dared participants to think big about the transformative power of technology. The topic "Transforming Health Tech in Asia" tackled a big-picture conversation about the transformative power of health technology and access to health care in Asia. Pierre Gaudreault, president of Asia (Emerging Markets) for Pfizer Biopharmaceuticals Group brought the discussion beyond vaccine development onto research and development of antiviral pills that involved virtual screening of a molecule using a supercomputer. When the molecule is zoomed in, it is easier to identify what could be suitable for the Covid-19 virus. It is easier to test molecular compounds in a virtual rather than a physical lab environment. They could then test the identified molecule in the wet lab.
In a related press release, Lidia Fonseca, executive vice president and chief digital and technology officer for Pfizer, reported that "Pfizer is applying digital data and AI across the entire value chain, making our work faster and easier and enhancing every aspect of our business. We're driving this end-to-end innovation with three strategic priorities in mind: first, to improve patient health outcomes; second, to bring medicines to patients faster; and third, to fuel tomorrow's breakthrough therapies."
Faster research and development potentially saves lives. Patients could be diagnosed online. Medicines are delivered safely. Diagnostics is game changing for a tech industry. "Our business model is moving to a place where a patient could be diagnosed online, have a prescription written online and have the medicine delivered on the same day," he said, comparing it with the same-day delivery of groceries from Amazon. Patients suffering from chronic diseases such as high blood pressure tend to stop their medication after six months. Telehealth and diagnostics could play a role in helping patients follow their treatment regimes.
Pfizer is looking at micro-financing, reimbursement and various go-to-market models to improve drug access to emerging markets in Asia. "The element of equity of access to care is the key element for Pfizer. Our purpose is to deliver breakthroughs to save people's lives," said Gaudreault. They partnered with some fintech firms in the region in some of those areas with moderate success. While companies such as Pfizer have a part to play in terms of the affordability and pricing of their products, "there's a huge call for action for fintech and tech companies to provide resources and innovative ideas to companies like us to provide access to care for populations that are in need."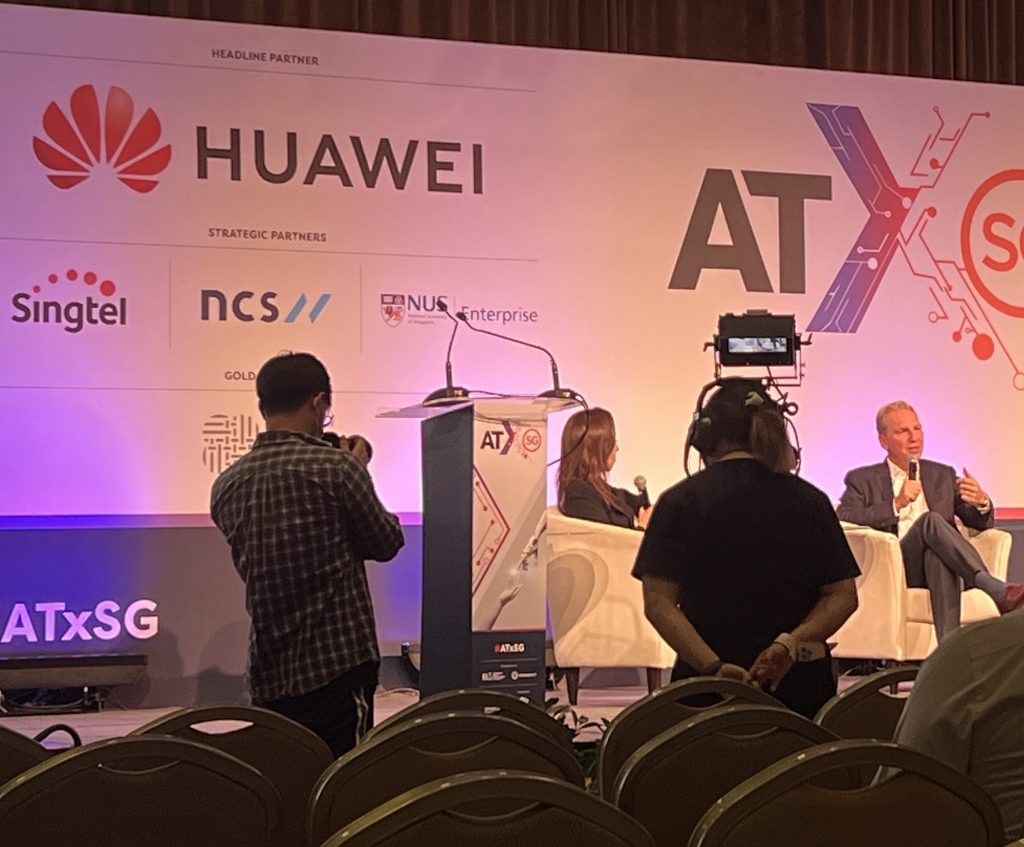 No wonder Pfizer launched a health equity initiative for 45 lower-income countries. Called "An Accord for a Healthier World," this health equity initiative provided all the pharmaceutical giant's patented, high-quality medicines and vaccines to be available in the United States or European Union on a not-for-profit basis to 1.2 billion people in 45 lower-income countries. On the wish list of tech innovations, Gaudreault is looking into the diagnosis of a critical disease that could be treated earlier. Another is a good representation of Asian countries in their clinical trials.
Another panel of experts also discussed how the Covid-19 pandemic became a major enabler of technology in health care Covid-19 and trust is the key in ensuring continued progress. The Strait Times reported Singapore Health Minister Ong Ye Kung, his Malaysian counterpart Khairy Jamaluddin, Chief Financial Officer of Doctor Anywhere Edwin Basuki, and Jessica Tan, co-chief executive of financial services firm Ping An Group from China, comprised the panel. Digital solutions would continue to play important roles in societies.
First published at the Sunday Business & IT, June 5, 2022.