A new class of pandemic-inspired gadgets for this new normal summarizes this special edition of IFA 2020.
The special edition of the Internationale Funkausstellung (IFA), the world's leading trade show for consumer electronics and home appliances, took place from September 3 to 5 in Berlin, Germany. Being the first onsite trade show for the tech industry since the outbreak of the coronavirus disease 2019 (Covid-19), I am impressed that the scaled-down expo combined virtual and real-life experiences. I received an invitation for my physical participation at the IFA 2020 Special Edition in July, just like last year's event. With the ban of nonessential travel, I covered the virtual event in the IFA Xtended Space.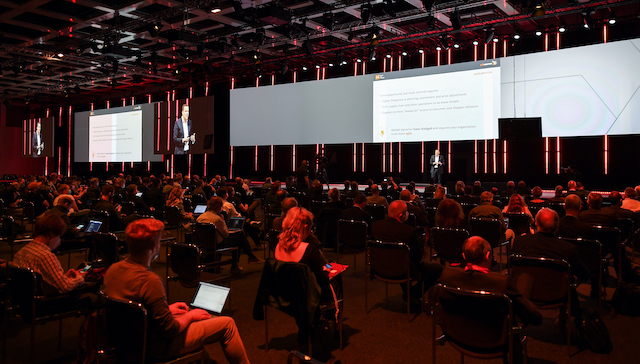 The question is which innovations would prove successful in the "new normal" of the post Covid-19 situation? The IFA organizers believe that the focus is "on smart home applications and products that have a positive influence on the living climate. Such focus is on cutting-edge technologies, Internet of Things, 5G, mixed reality, AI (artificial intelligence) and robotics, which would redesign the world in the era of digital working and learning, telemedicine and digital health."
Let me share some digital health and hygiene tech devices that caught my attention.
The Fitbit smartwatch has been my wellness companion the past five years, so I am glad they launched both innovations in the hardware sector and new types of software solutions.
First, the most advanced health smartwatch, Fitbit Sense, comes with the world's first electrodermal activity sensor for stress management, blood oxygen level (SpO2) and skin temperature sensors. With the built-in SpO2, I don't need an oximeter.
Like the Fitbit, the Honor Watch GS Pro is a smartwatch that includes an SpO2 monitor and heart rate monitor and it could track your sleep. With up to 25 days of battery life that supports over 100 workouts, that's a wow factor.
Senior citizens are also a niche market. TCL announced its health-monitoring wearable for seniors called Movetime Family Watch MT43A for the United States and Europe market. The device has a heart-rate monitor, fall detection and automatic notifications to family members via a 4G connection. Features include a two-way calling and text messaging, and fitness features and programmable medication reminders.
Wearing a mask would stay with us for a long time until Covid-19 disappears. Fashionable and innovative masks are inevitable. LG PuriCare Air Purifier face mask with two H13 HEPA filters could remove 99.97 percent of particulates down to 0.3 microns. Equipped with a respiratory sensor, it detects the cycle and volume of the wearer's breath and adjusts the dual three-speed fans speeding up to assist air intake or slowing down when exhaling to make breathing easier. It includes a charging case, which also allows the mask to be disinfected with ultraviolet light.
Using UVC light to kill bacteria and viruses was showcased in IFA Next. Korea's Ultrawave portable MS-01 Mask Steriliser claims to be the world's first mask sterilizer in which the UV-C LED removes bacteria and harmful substances on the mask. Japan's Creative Technology introduces the Ataraina OiSHI wearable air purifiers that uses electrostatic technology to sterilize the air around the wearer. Patented three-layer electrostatic filter could block out PM2.5 material, together with its 2M negative ion released (per cubic centimeter).
Washing machines and dish washers may soon offer a mask disinfection mode to help reduce the number of masks and personal protective equipment into the trash. Daan Tech's Bob mini dishwasher uses UVC sterilization on disposable masks aside from washing your dirty dishes. The Mask Sanitization mode of Hoover's new washing machine runs for 110 minutes at 60 degrees Celsius with a Mask Refresh mode, which lasts 45 minutes at 40 Celsius.
At a fireside chat, Philips presented its approach to delivering personalized, proactive, preventative care in consumer health. Dr. Mark Aloia, global lead of Health Behavior Change, highlighted the link between sleep and the body's immune system. He then described how clinically validated solutions such as Philips' online Smart Sleep Analyzer, its intelligent Snoring Relief Band and its SmartSleep Deep Sleep Headband could help consumers to improve the duration and quality of their sleep.
A new class of pandemic-inspired gadgets for this new normal summarizes this special edition of IFA 2020.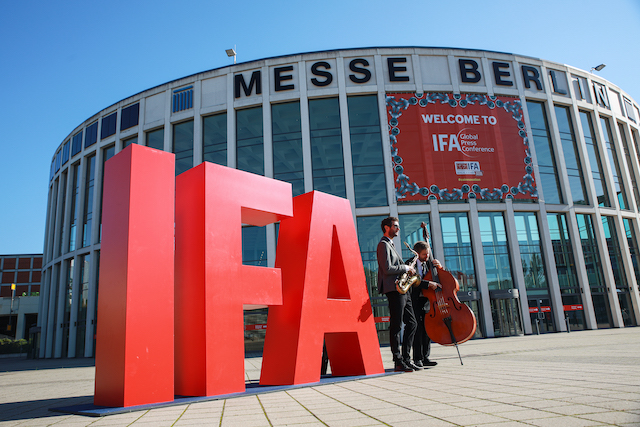 First published at the Sunday Business & IT on September 13, 2020