When I think of OtterBox, it offers the best  when it comes to protecting my cellphone but frankly, their old styles looked ugly. I want a cellphone case that is both stylish yet offers a protective solution.
Finally, OtterBox finally introduced a series of stylish and functional protective solutions to answer the demands of the contemporary user's everyday lifestyle. These are the MySymmetry, Symmetry Folio, and Strada Series.
At a recent blogger events especially for moms, I got introduced to all these.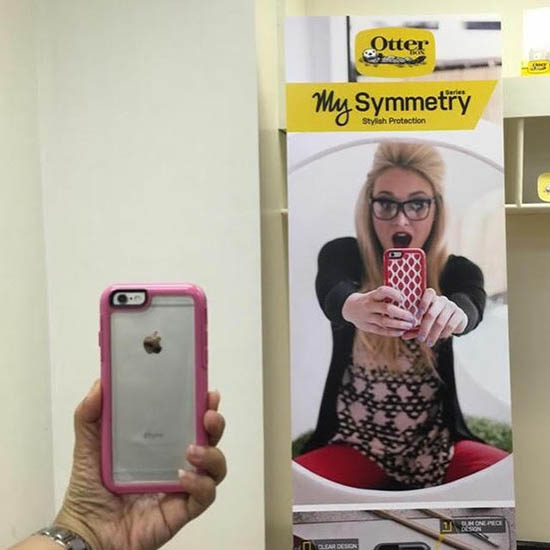 My favorite is MySymmetry Series which is a clear, slim case with swappable inserts. It Series features an extensive design collection, with collaborative cards made by designers Wes Gordon, Fiona Howard, and Alon Livne. Gordon is a fashion designer based in New York; Howard, a textile designer from Britain; and Livne, Israel's hottest young fashion designer.
Even Team Manila collaborated with Otterbox with four designs. Only 100 will be given free when you purchase a MySymmetry Series case. What's more, the limited edition MySymmetry insert will come along with a Limited Edition shirt, also designed by TeamManila.
My favorite is the jeepney design.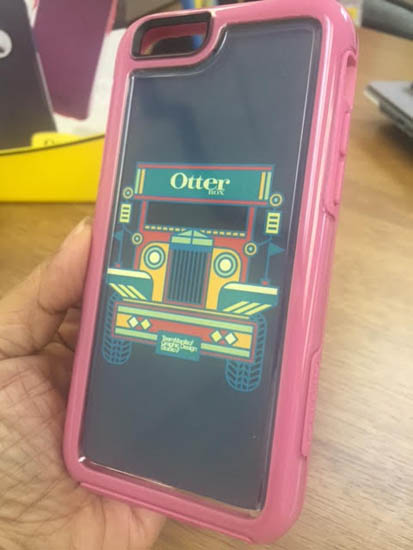 What I like about this case is that it serves as a blank canvas where I can express my mood. With so many graphics to choose from, I can swap cards to match my OOTD or my mood for the day. Swapping is easy as each card is precision cut, allowing it to snap into place with ease. Customize your own design insert now by following the steps in this link: https://tenkiebox.ph/brands/otterbox/myotterdesign/.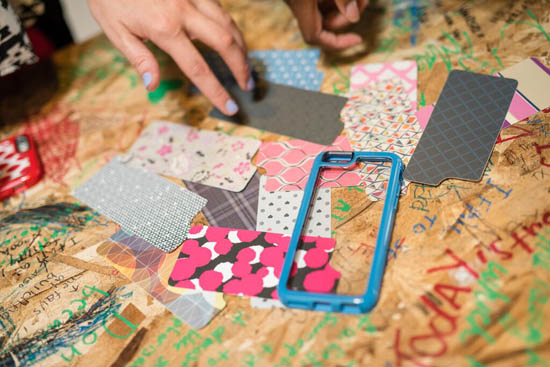 As with all OtterBox cases, this is  tough as nails with its dual-material, single-layer design. Its rugged construction protects the phone from drops and tumble from six feet , and its raised, beveled edge gives the touchscreen defense against display damage, especially when paired with Alpha Glass screen protectors.
The MySymmetry Series is available in an exciting selection of colors for iPhone 6, and iPhone 5/5s. I got the pink case.
Symmetry Folio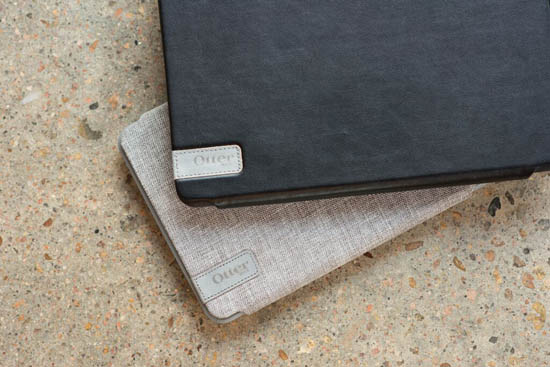 Owners of Ipad Air 2 and all versions of iPad mini will love the Symmetry Series Leather Edition. The Handcrafted genuine leather case is characterized by a dual material construction, protecting the phone against drops and shocks. It not only has a shock-absorbing interior but a raised beveled edge to keep the touchscreen safe. The Symmetry Series Leather Edition is available in four shades for iPhone 6.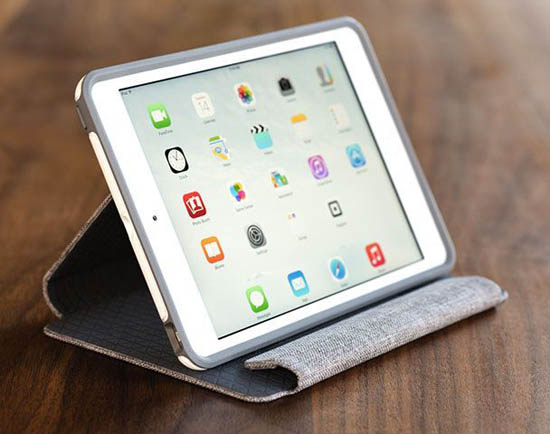 What I love about the Symmetry Series Folio is that it also doubles as a stand! It can rotate 360 degrees, allowing the tablet to rotate to landscape and portrait positions, setting the user up for either maximum productivity or total entertainment.
Limited Edition OtterBox Card Case for every Symmetry Series Folio or Symmetry Leather is available for the first 100 buyers.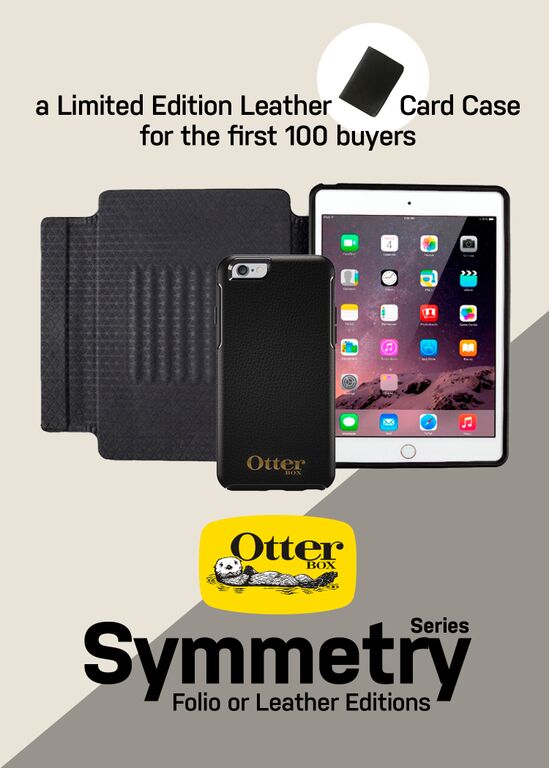 Strada Series
The Strada Series features a sleek, tough shell with a genuine leather folio cover to protect the touchscreen. A magnetic latch keeps the cover securely closed while a slim audio vent allows the user to take calls with the cover closed. There's also a vertical slot to secure cards or cash in place. And because it's made of genuine leather, it will only look better with age!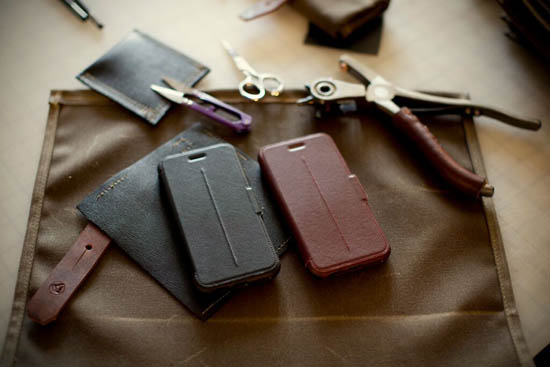 The Strada Series is available in "New Minimalism" (black) or "Chic Revival" (burgundy) for iPhone 6 or GALAXY S6.
Limited Edition sturdy OtterBox Clip-on Lens to the first 100 buyers of the Strada Series,
??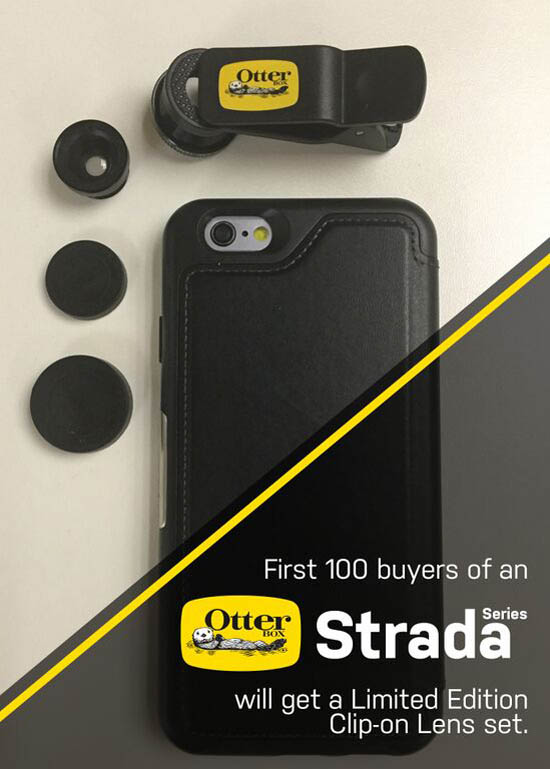 So which lifestyle series did you like?
OtterBox is distributed in the Philippines by Tenkie Box Concepts, Inc., a distribution and retail company dedicated to finding the latest innovative and cutting edge gadget accessories for people on the go.
Website: Facebook: Twitter: Instagram: Hashtags:
www.tenkiebox.ph www.facebook.com/Tenkiebox @tenkiebox
@tenkiebox
#chooseotterbox #otterboxlifestyle
?