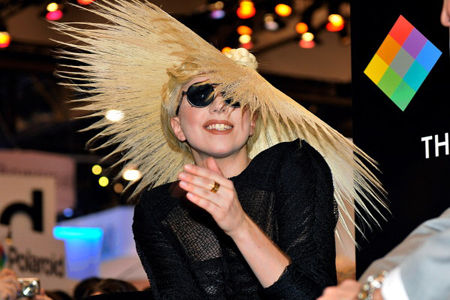 Photo credit
I was expecting to see a whole slew of tablets and smartphones at CES 2011, but what I didn't see coming was Lady Gaga's unveiling of the new Polaroid Grey Label, which she co-designed. This isn't just a mere celebrity collaboration; Lady Gaga is going to be Polaroid's Creative Director for an entire year and helped come up with some of the most unexpected products for the Gray Label Line – the GL30 Instant Digital Camera, GL10 Instant Mobile Printer, and the GL20 Camera Glasses, the most intriguing of them all.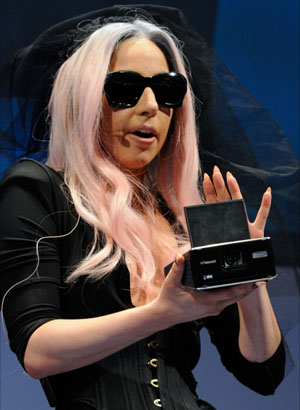 Photo credit
GL30 Instant Digital Camera
Those who want the fun of old-school instant Polaroid photos with the convenience of digital photography may want to get their hands on the GL30. It's a digital camera that uses ZINK Zero Ink Technology to print your photos instantly, if you choose to do so. You can also select various borders and filters to come up with interesting photos that are reminiscent of old Polaroid cameras. The GL30 Instant Digital Camera will be available later in 2011. Prices are not yet available.
GL10 Instant Mobile Printer
If you don't want to trade in your digital camera just yet, you can still enjoy instant photos with the GL10 Instant Mobile Printer. Like the GL30 camera, this makes use of ZINK Zero Ink Technology, which provides you with fully-developed photos protected by a smudge-proof, water-resistant coating. And unlike regular printers, ZINK technology won't make you use ink jet cartridges or messy ribbons; ZINK Paper has colored dye crystals embedded on them, and the Gl10 Instant Mobile Printer uses heat to activate and colorize these crystals. All you have to do is constantly refresh your stash of ZINK Paper.
The GL10 Instant Mobile Printer will be available in May 2011 for a SRP of $149.99. ZINK 3×4″ Paper will be available in May 2011 at a price to be announced.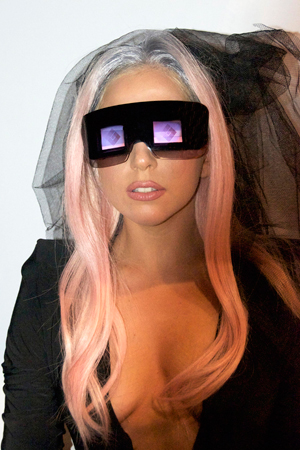 Photo credit
GL20 Camera Glasses
Last but not the least is a truly unique product no one has ever come up before. Part-technology, part-fashion statement, the GL20 Camera Glasses are exactly what the name says they are – a pair of fashionable shades with a camera built inside. Users can take still photos or shoot videos, then display these images on the "lenses", which are actually LCD screens. You can also print out the photos with the GL10 printer!
The GL20 Camera Glasses will be available later this year, at a price to be announced.