Digital cameras make great Christmas presents, and the year 2009 introduced a number of cameras with exciting new features. Consider giving one of these five digital cameras to your loved one this Christmas.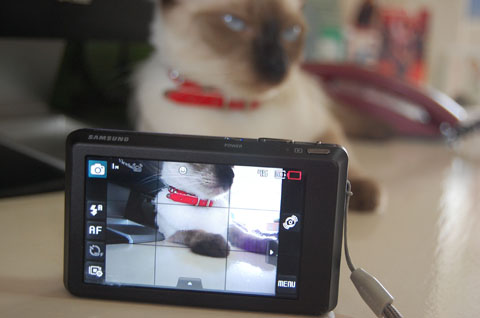 The new Samsung ST550 and ST500 have a 1.5? LCD screen located right in front of the camera for easy camwhoring. But what makes this 12-megapixel camera such a fun gadget is the Smile Detection feature that triggers the shutter whenever you show off your pearly whites. It also has a resolution of 1,152K, making it easy to choose which photos to delete and which ones to keep.
If you can still get your hands on the Panasonic Lumix LX3, it'd be a great gift for someone who wants more out of a point and shoot but isn't willing to invest in a DSLR. Its 24mm ultra-wide angle lens allows for gorgeous landscape shots, and the F2.0 lens creates brighter, clearer photos. The LX3 can also shoot at higher shutter speeds and capture blur-free images even in lower lighting conditions. I chose the LX3 over the Canon G10 and I'm so happy that I did, especially since it's so difficult to find now.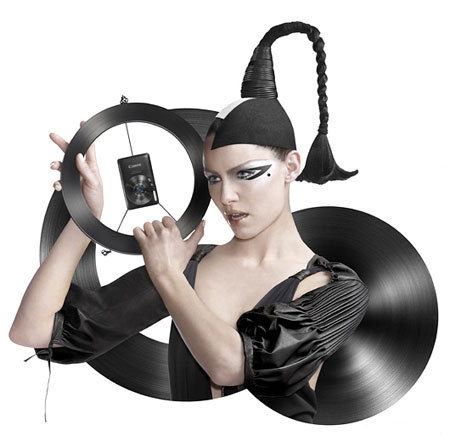 If you're buying a camera for someone who enjoys parties and can't be bothered to carry around a bulky camera, then the Canon Ixus 100 IS the perfect present. This 12-megapixel camera is the slimmest Canon camera to date at just 18.4mm thick. It's a real no-brainer to use too. The Smart Auto mode comes with Scene Detection Technology, which analyzes the scene, its distance, brightness, contrast, and overall hue. It then selects one of 18 possible scenes, giving you the best settings for any photo situation. You can also shoot HD movies at 30fps (1280 x 720), and upload these instantly with HDMI connectivity.
What I love about the FujiFilm FinePix F37, aside from the bright purple color, is that it's so cheap for a camera of its calibre. It has 10-megapixels, 3x zoom, face detection, and scene detection, all for just $150. Not bad huh?
Like the Polaroid cameras of old, the Polaroid Two can print out photos instantly. It has 5 megapixels, a 4x zoom, macro mode, even built-in photo editing options.
What digital camera do you want this Christmas?