It's a little too late to buy presents for Christmas with the new year about to roll in, but maybe you've got a couple of gift cards you need to spend. Or perhaps you've got a birthday or other gift-giving occasion you need to attend. Netbooks are all the rage these days and while there are many guides that offer suggestions on what netbooks to get, there isn't much on useful accessories for your new netbook. And chances are, people who just bought a netbook aren't going to trade them in for a newer model anytime soon. Here are some accessories you can give as presents to netbook users:
Cases
Some netbook makers include free cases with the laptop, and some don't. Either way, you're going to want to buy a third party case if you want to protect your netbook from scratches and physical wear and tear. One of the best netbook sleeves out there is Case Logic's 7-10 inch Laptop Sleeve. It's a simple sleeve made out of stretchy neoprene that includes a zippered external pocket where you can keep your power cord, mouse, and other accessories. And inside this pocket is a smaller pocket for a USB adaptor. Best of all, it's pretty cheap for its functionality and design.
Travel Mouse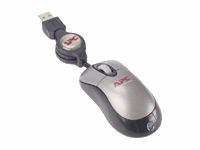 Netbooks usually come with trackpads but they tend to be small, unwieldy, and awkward to use, especially if you're more accustomed to navigating with a mouse. It might seem silly to carry around an extra mouse with an ultra-portable laptop, but netbooks do feel like a different machine when you use a travel mouse with it especially if you're doing things that benefit from that level of speed and precision, like games on cheekybingo.com or a quick bit of photo-editing. Travel mice are smaller and lighter than mice designed for desktops or average-sized laptops, and they usually come with retractable cords. The APC Travel Mouse is a mobile, optical mouse with a retractable cable, but what makes it better than other travel mice of its kind is that it's relatively inexpensive at $20 and comes with a 2-year warranty.
USB Headset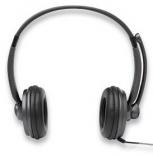 Many netbooks come with webcams and built-in mics to make voice and video calls using VoIP services like Skype, but the audio quality of the microphones and the speaker usually leaves little to be desired. If you want to be understood by the person on the end of the line, get a USB headset. The Logitech Premium USB Headset 350 is lightweight, has excellent sound quality and balanced audio, and captures your voice way better than your netbook's built-in microphone will.