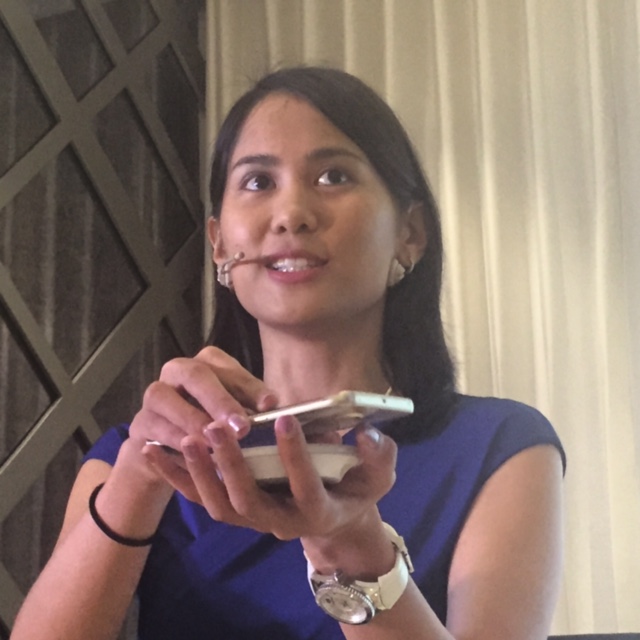 Finally a Samsung phone with a totally innovative design and carefully crafted from metal and glass,. The past Samsung Galaxy S4 and S5 did not excite me as much as I did when I first got a preview of the Galaxy S6 and S6 Edge.  I felt they had bloated features. This time around, the the Galaxy S6 and Galaxy S6 edge blend purposeful design with powerful features. In a recent event, bloggers and media got to preview Samsung's latest smartphone. I have not yet reviewed these two phones but I got to hold them at least. Let me elaborate on  the features and technical specifications as shared by Samsung Philippines.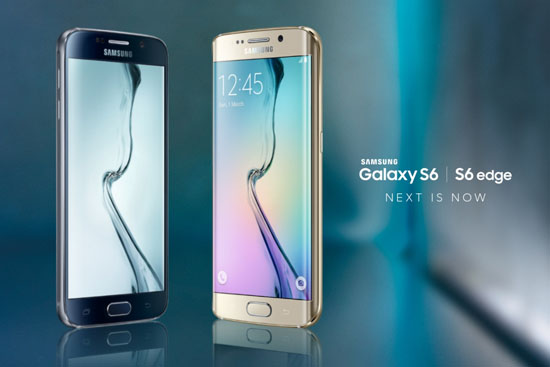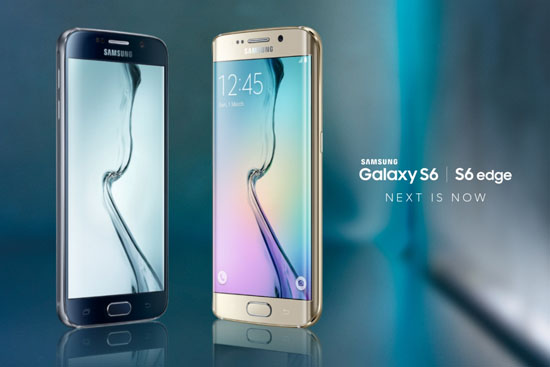 The Galaxy S6 edge is beautiful and curvaceous yet still providing  a solid grip and an awesome viewing experience with the world's first curved display on both sides. Its glass body, made from the toughest glass to date, Corning® Gorilla Glass® 4, is available in an array of colorful jewel tones, including White Pearl, Black Sapphire, Gold Platinum, Blue Topaz and Green Emerald, which elicit a unique visual texture as it reflects natural light. I love these colors.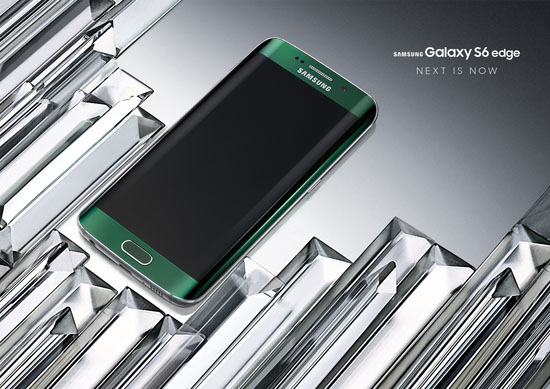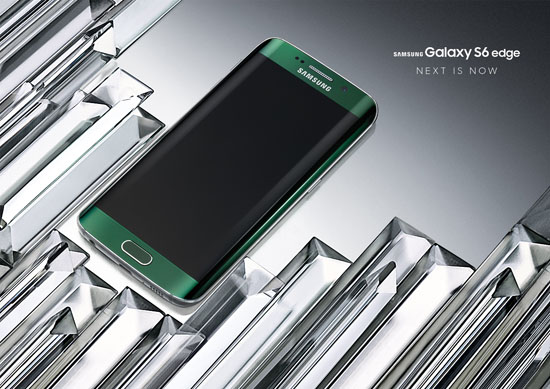 With the latest design , the  Galaxy S6 and Galaxy S6 edge  now stands out from other  mobile device on the market.  I used to think the plastic feel of the old models did not justify the high pricing. The premium device aesthetics  now feels like it is worth buying. One reason I preferred the iPhone 6 is because of the metal casing and superior look.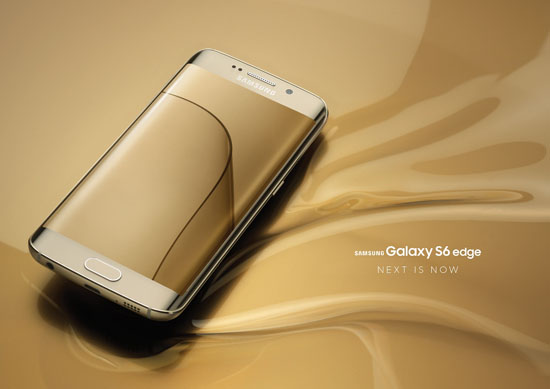 The Camera gives vivid Images 
The Galaxy S6 and Galaxy S6 edge are equipped with an incredibly vivid, bright and fast front and rear camera. The F1.9 lenses and high resolution sensors on both front (5MP) and rear (16MP) cameras provide the most superior image quality in a smartphone, even in the dark. In addition, Auto Real-time High Dynamic Range (HDR), Smart Optical Image Stabilization (OIS) and IR Detect White Balance provide advanced light sensitivities and crisp camera solutions. Furthermore, a new "Quick Launch" feature give users fast, direct access to the camera from any screen in just 0.7 seconds* by simply double clicking the home key button.
Super Charging and Wireless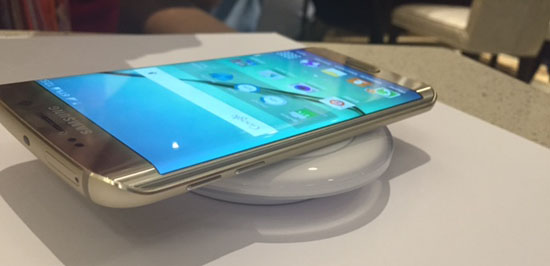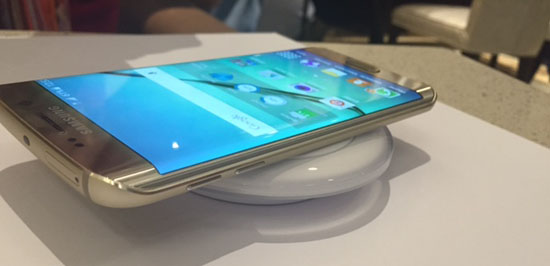 It is about time to get into wireless charging. With fully embedded WPC and PMA certified wireless charging technology, the Galaxy S6 and Galaxy S6 edge has universal wireless charging. The devices work with any wireless pad available in the market that supports WPC and PMA standards. They also sport incredibly fast wired charging, 1.5 times faster than the Galaxy S5, providing about 4 hours of usage after only 10 minutes of charging.*
Cutting-edge Core Technology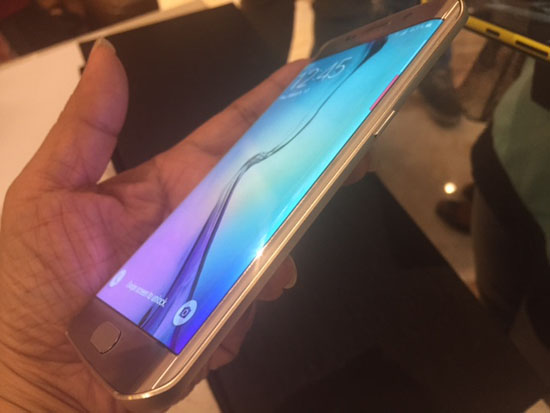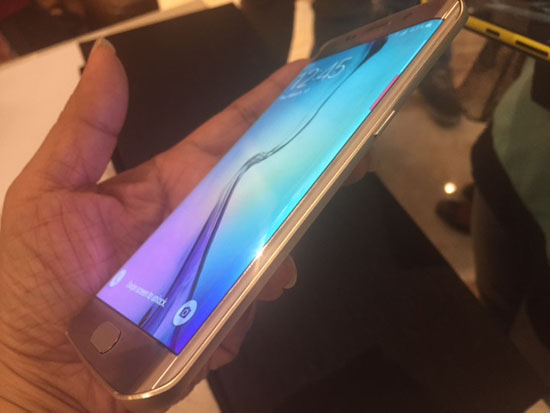 The thin (6.8 mm/7.0mm edge) and lightweight (138g /132g edge) Galaxy S6 and Galaxy S6 edge integrate the most advanced, cutting-edge, Samsung core technology available today. The world's first 14nm mobile processor with 64-bit platform, new LPDDR4 memory system and UFS 2.0 flash memory provides higher performance and enhanced memory speed with lower power consumption. The world's first 1440P/VP9 hardware based codec enables users to enjoy high resolution streaming video while also using less power. Lastly, the 5.1-inch Quad HD Super AMOLED screen offers users the highest pixel density of 577ppi. Enhanced outdoor visibility with a brighter display (600cd/mm) lets consumers experience content without compromise – anywhere, at any time.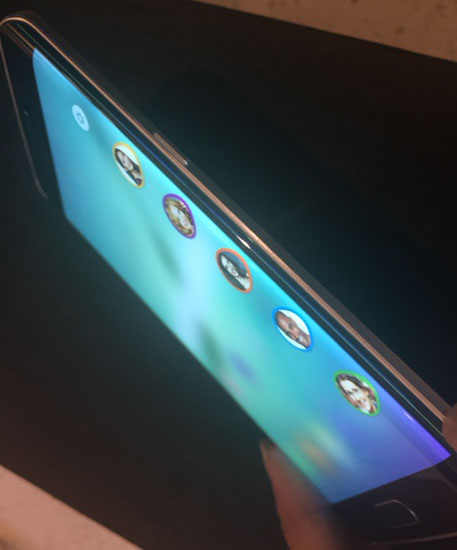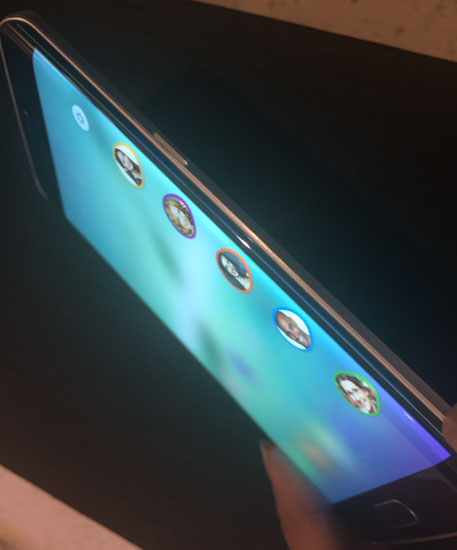 In the S6 Edge, contacts are easily accessible at the right side of the screen with a flick of finger. Contacts are also assigned colors so that when a phone rings, you can tell which contact it is just by the color of the screen.
Enhanced Security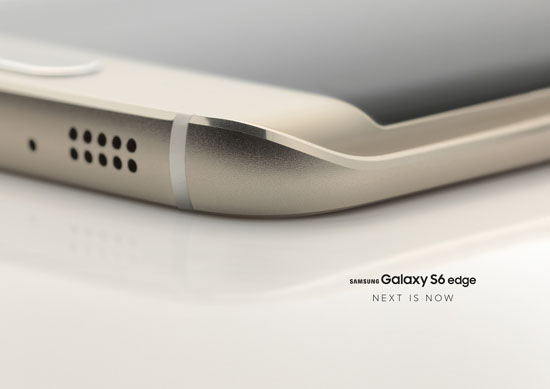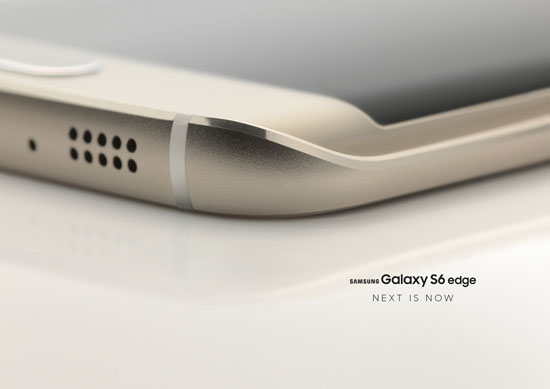 The Galaxy S6 and Galaxy S6 edge are built on the upgraded Samsung KNOX, end-to-end secure mobile platform, offering defense-grade features for real-time protection from potential malicious attacks. Both of these new devices are also ready for immediate enterprise adoption, with market leading MDMs and KNOX enhancements enabled at launch to simplify and improve mobile device management. Additionally, the Find My Mobile feature secures lost devices and protects personal information through a number of services, including the all new remotely controlled "Reactivation lock." With an enhanced touch-type fingerprint scanner, it also provides quick authentication and saves encrypted data in secure device storage.
Watch out as the Galaxy S6 and Galaxy S6 edge will be available in the Philippines by April 2015 with 32/64GB storage options available in White Pearl, Black Sapphire, Gold Platinum, Blue Topaz (Galaxy S6 only) and Green Emerald (Galaxy S6 edge only). Prices will be known during the first week of April.