Samsung unveils Samsung Note 3 at its launch at the 'Samsung UNPACKED 2013 Episode 2' at the IFA consumer electronics fair in Berlin. The Samsung Note 3, the Samsung Galaxy Gear smartwatch and the Samsung Tablet 10.1 2014 edition will be launched worldwide on September 25.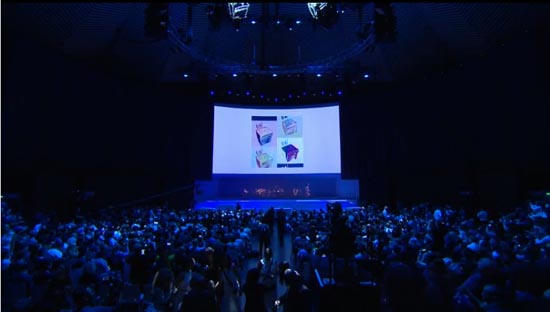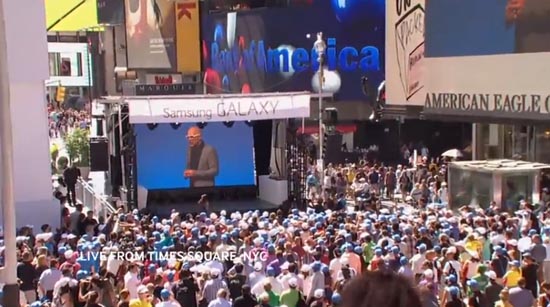 The screen is at 5.7 inches compared to the Note II 5.3, and weighs at a slightly lighter 168g. It is a 8.3mm, just a millimeter thinner and a 3GB of RAM with a 2.3GHz quad-core processor on its LTE model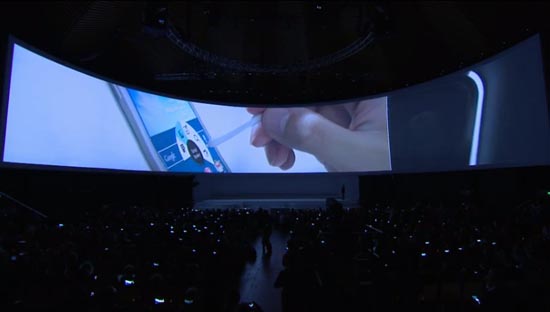 Much thinner and lighter Samsung Note 3. The Note 3 sports a slightly larger screen — 5.7 inches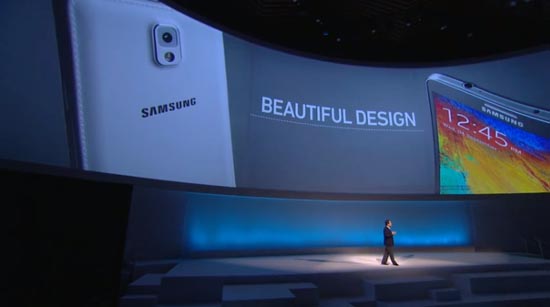 Samsung Galaxy Watch Gear! The wearable device syncs with Galaxy smartphones and tablets, and allows users to do things like control their music or check messages without touching their mobile devices.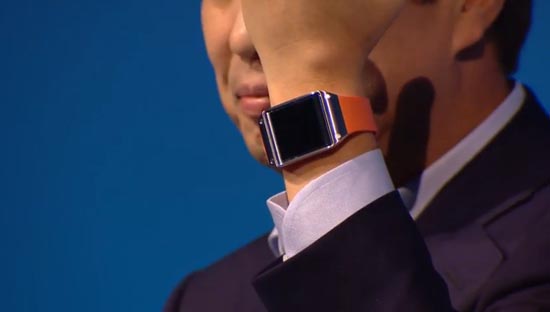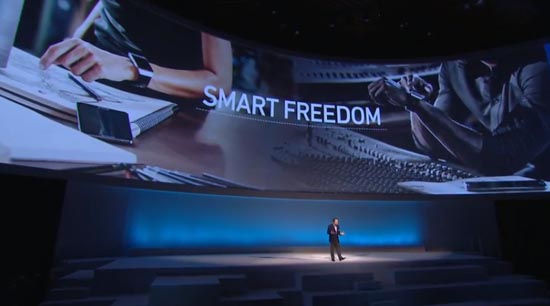 The cover is now a faux-leather finish in three colors, adding a metallic sheen to the plastic sides. The colors are in blush pink , white and black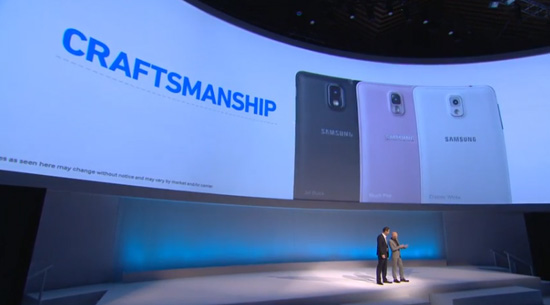 With interchangeable flip covers in 10 colors, and 6 metallica colors , there is now a wide range of colors for us to choose.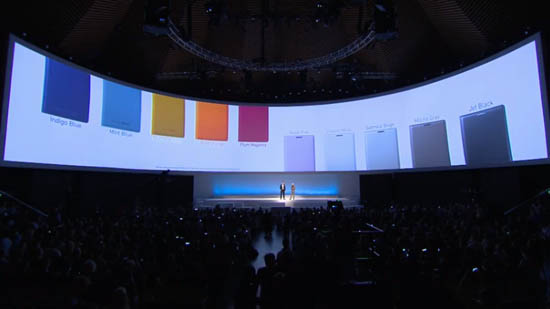 There is an air command using "dot , circle , box" with the S Pen. Check out the vine videos I took of this feature.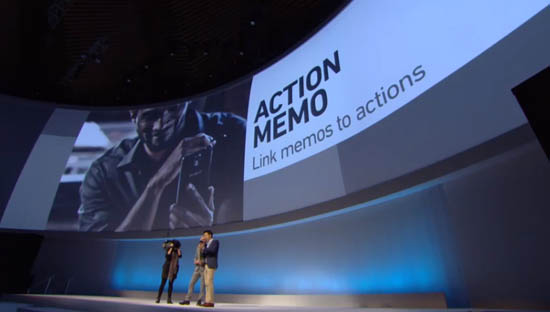 You can even chat with two persons at the same time.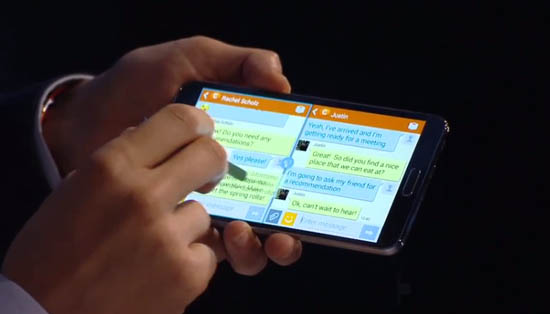 Galaxy gear comes in six vibrant colors. It is believed to be the new fashion icon around the world.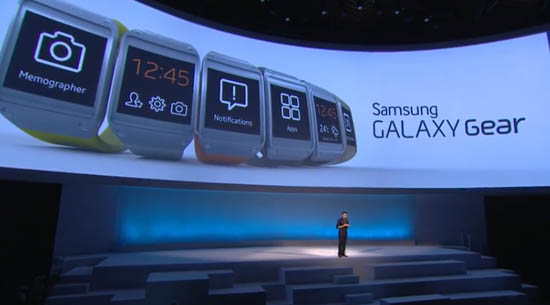 Gear and Note 3 work together.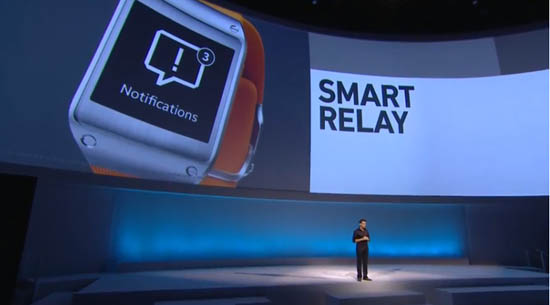 You don't need to get your phone from your pocket because you can answer calls from your watch.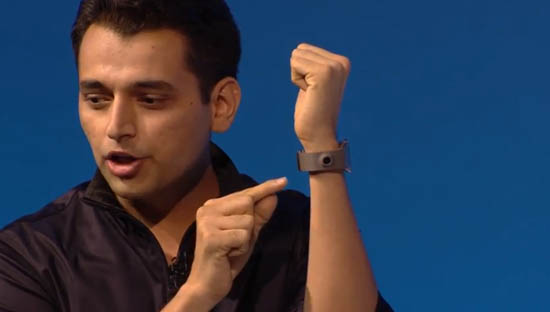 With 1.63″ Super Amoled and 25 battery hours.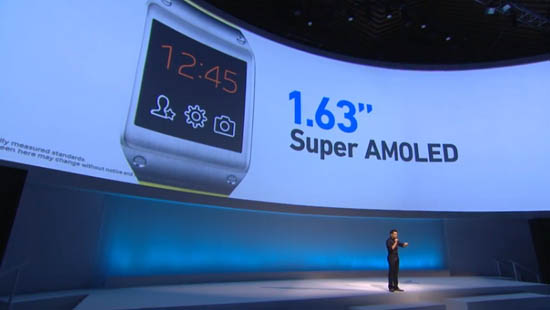 After the presentation, the Samsung Note 3 commercial is shown :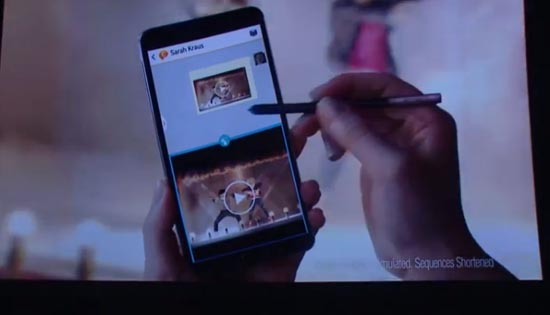 I will do a review of the Samsung Note 3.