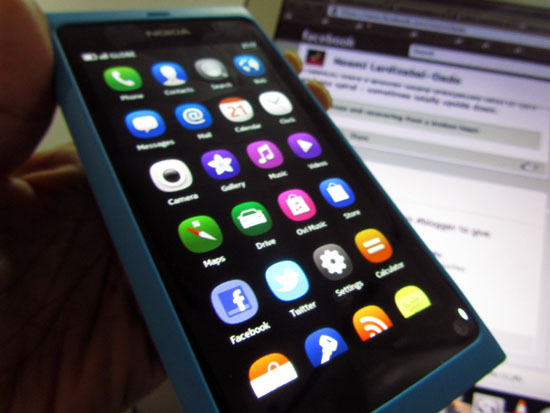 When I first saw the Nokia N9 at a friend's facebook wall, I just knew I had to review it. Love at first sight — I must say next to iPhone. When the review unit was delivered to the house I was excited to use it but found out I needed a microsim. Dropping by Globe Telecom, the sales clerk was a bit stunned when I requested for a microsim for a Nokia phone. I told her it does need a microsim. I showed the Nokia N9 and they were amazed at its gorgeous looks.
The Nokia N9 is beautiful and simple.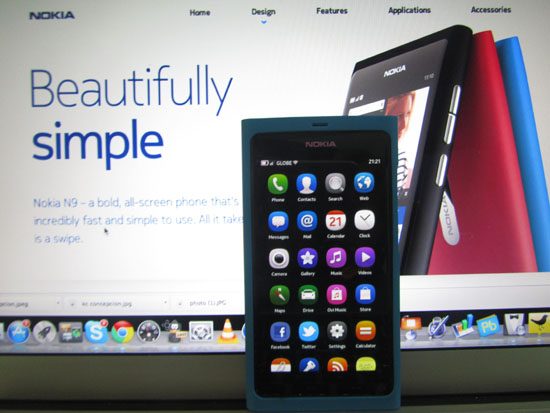 It is Nokia's first phone with MeeGo. It features a curved 3.9-inch AMOLED display with Gorilla Glass. The N9 is unique as it doesn't have any buttons on the front, so all navigation is handled with virtual buttons and gestures in MeeGo.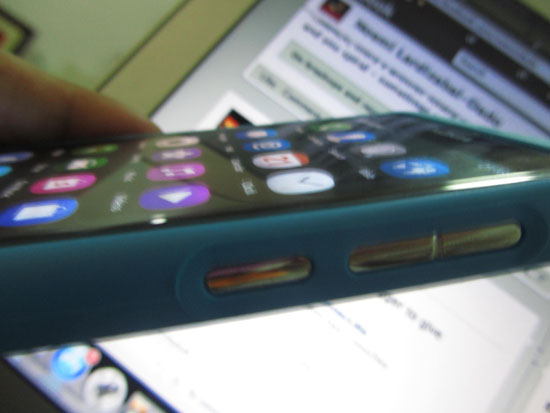 The Nokia N9 can be operated with a single thumb by merely swiping to switch between applications. I usually don't read manuals so I just figured it out on my own.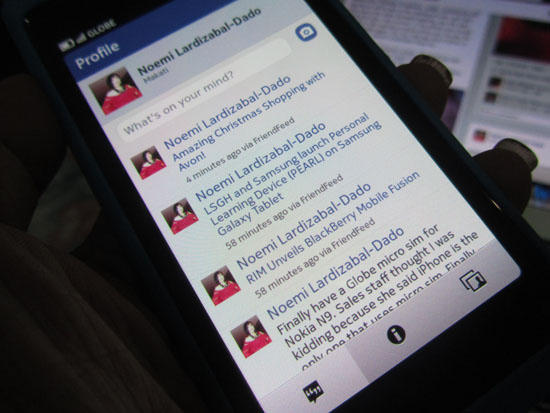 I love the large display for my visually challenged eyesight. Powered with Meego OS the operating system, N9 is the online Nokia Phone would run in Meego since the company would migrate to Windows Phone 7 OS.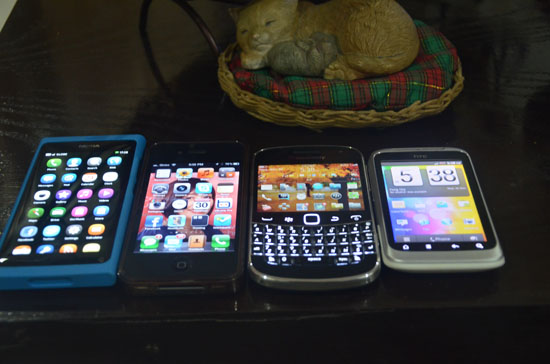 Swiping repeatedly left or right and tapping the status bar on top allows one to set profiles to silent, beep, or ringing. One can also adjust the volume, select connections and change yonline status. Once inside an app, "sliding your finger from any edge across the screen brings you back to whichever of the three views you started from. There's a also a setting that lets you swipe down to close an app, but it's turned off by default. "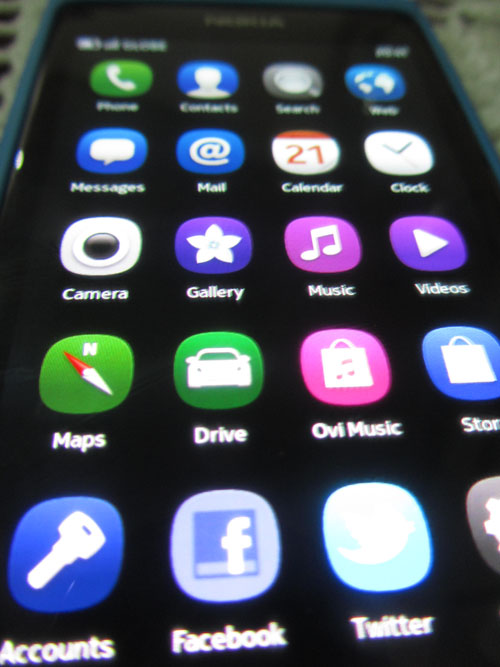 A unique feature is the ability to upload multiple photos in Facebook, something I look for when sharing event photos.
I believe this is the first Nokia that can compete with the iPhone. And Nokia lovers will surely be excited to own this Nokia N9 with its gorgeous hardware and brilliant software.