Decluttering my home office takes time so I continued on the next few days, balancing between work and my workout time. I wrote about the "almost vintage" gadgets among my junk a few days ago. As I resumed my "spring cleaning", I found three more:
1. Gameboy Color (GBC)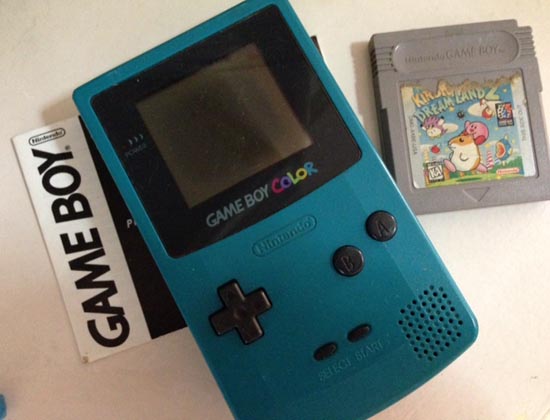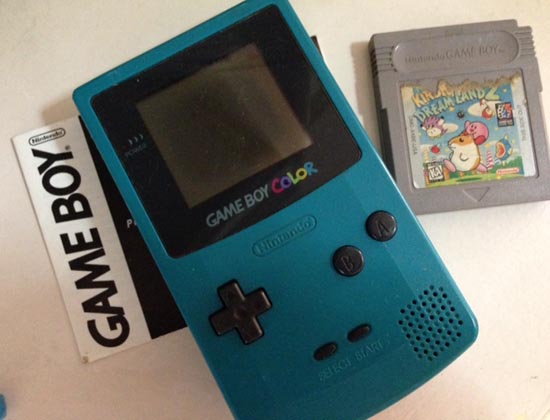 I still remember my husband's words in May 1999 when I headed off to the USA for my children's choir tour.
"Don't forget to buy a Nintendo console for Luijoe" .
Ignorant about kids' games, I thought of just getting the Gameboy color, a handheld game console. The GBC was released on October 21, 1998 in Japan and was released in November of the same year in International markets.
It was cheaper at $100 and I didn't want to spoil my son with expensive toys. I should add a battery to this soon and see if it works. My beloved Luijoe who was only 5 years old when I gave this to him was reminded to only play around with his Gameboy an hour a day.
Games are more compact these days as I see them in apps or consoles. The Game Boy and Game Boy Color games are available on the Virtual Console service on the Nintendo 3DS's Nintendo eShop as of June 6, 2011.
2. Optimus microcassette recorder(2 speed Micro-36)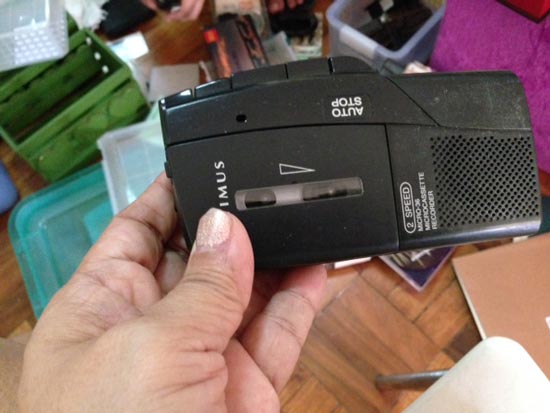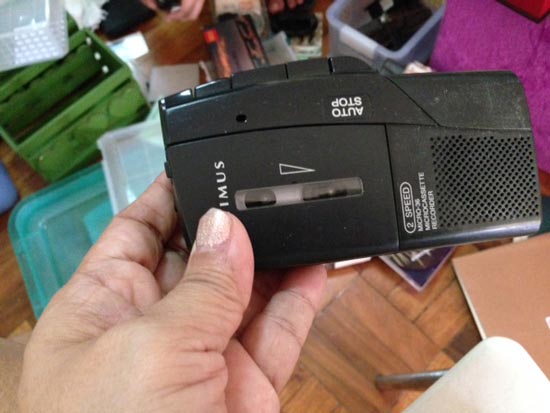 I got this in 1998 and I thought a microcassette recorder was such a high tech gadget to own. It was quite ideal for quick note taking. Its ultra-small size makes it easy to slip into my purse. I first saw a microcassette recorder in 1988. The cassette tapes were quite expensive . There was a choice of the MC-60 microcassette tapes for up to 2 hours of recording/playback time, or MC-90 microcassette tapes for up to 3 hours of recording/playback time.
With smart phones, the need for a microcassette recorder is not that high. I still think it is good to have a recorder that is separate from my smart phone.
3. Ericsson Mobile R190 Satellite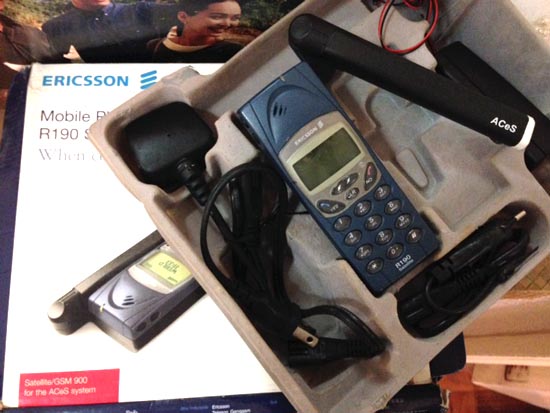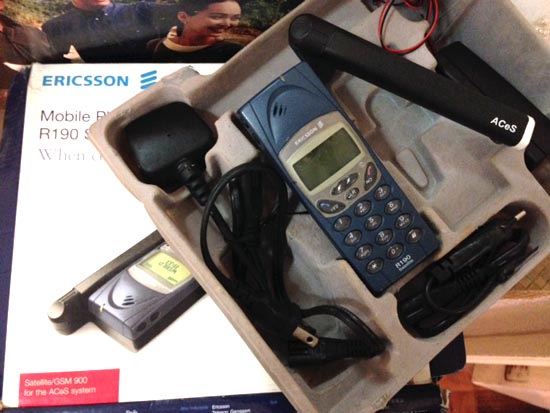 Finding the box complete with a user guide was quite a surprise. I can't remember when we first got this Sat Phone. My husband bought this for his parents who lived in the mountains. He thought it was cool for them to own one , not knowing the subscription could be a killer to the pockets.
Apparently, it was terribly expensive to use this. On the antenna , you will see ACeS (Asia Cellular Satellite) was the provider. ACeS is a regional satellite telecommunications company based in Jakarta, Indonesia. It offers GSM-like satellite telephony services to Asian market. The coverage area includes Indonesia, Malaysia, Thailand, Philippines, Sri Lanka, Vietnam, China and India. The company operated the Garuda 1 satellite, launched on February 12, 2000 and I believe this service is not operational anymore. From what I recall, we hooked up with Smart Telecom.
I wonder how much a Sat Phone is these days and the subscription. It is really handy during disasters.
I still am not done with my spring cleaning and I may uncover more. Stay tuned.