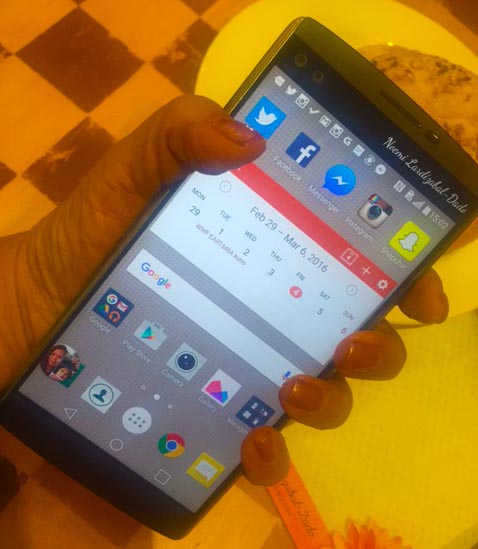 I got the chance to review the the LG V10 (After the review, the cellphone is returned to LG). Two things struck me aside from its Phablet features:
dual screen ( a tiny screen right above the main 5.7-inch display) , and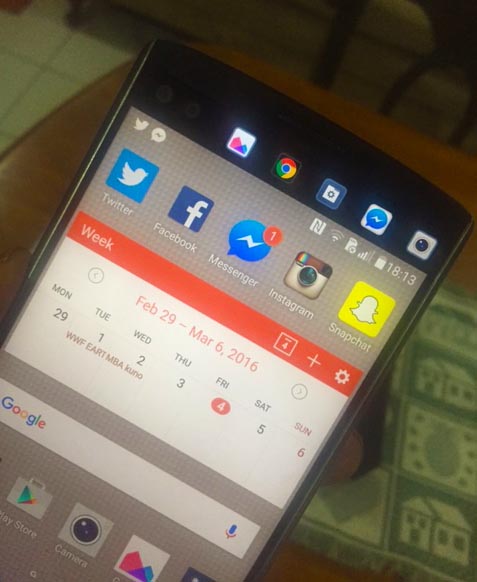 You can see the secondary screen on the top right above the main 5.7-inch screen , a 160 x 1,040px line of shortcuts and notifications which is always there. This is useful for those that need to be notified from their various social media accounts. I devote a few hours engaging in social media so these notifications alert me when I need to reply.
2 . two front-facing cameras for a solo and groufie selfie .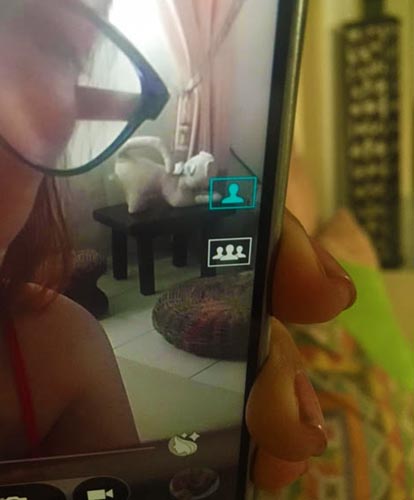 Selfie loving users will appreciate these two front facing cameras especially for the groufie shots. Don't you find it difficult to fit in all your friends during groufies? Well , look at the groufie shot of my sisters and I. We are all relaxed in this photo. No need to squish our heads together.  And the quality of the photo is so clear.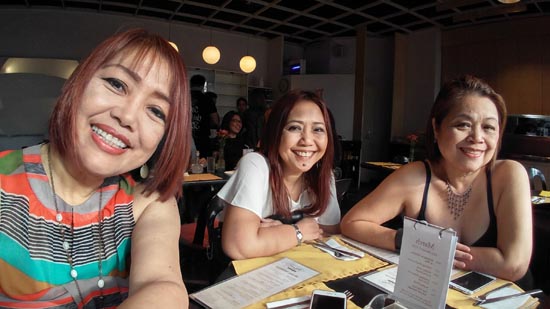 I think the solo selfie shot is adquate enough. LG did not need to have two front facing cameras. The group option is good enough.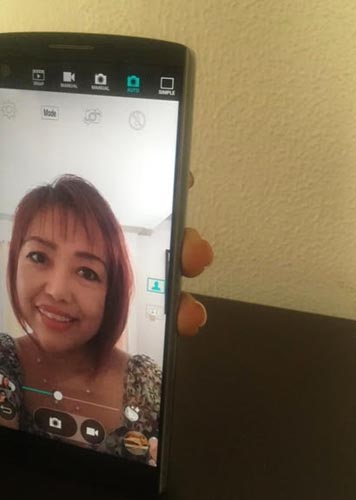 It feels sturdy but bulky if I hold it on one hand. See my hands are really small. It is heavy because of the steel frame but that is what makes the V10 so sturdy.    This is LG's launch  of metal on a smartphone, however,  "the metal only resides on the sides, as railings to grip onto."  It weighs 192 grams, it weighs exactly the same as the iPhone 6S Plus with similar dimensions.
Okay, I have not yet dropped this phone because of the grippy texture at the back of the phone . The texture at the back of the phone increases friction and grip. ever. It's a stiff, textured rubber that doesn't feel horrible and gives the phone some grip. LG calls it the "Dura Skin" — , "a stiff, textured rubber which gives the phone some grip."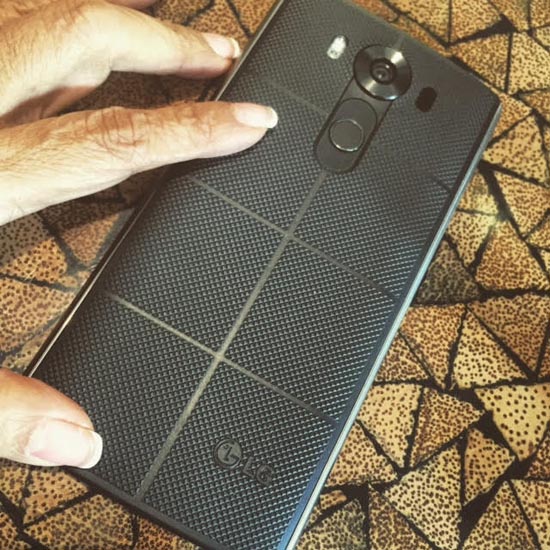 Most mobile phone owners always ask me so "how is the phone?". It is an important requirement for most mobile phone buyers, at least for moms like myself. As to the phone camera, photo quality is amazing. I notice that it takes time to focus if I compare it with the iPhone 6 where I never have focus problems. I am into succulents and cactus and I have been taking photos of them.  No filters have been used here. I just resized for optimization.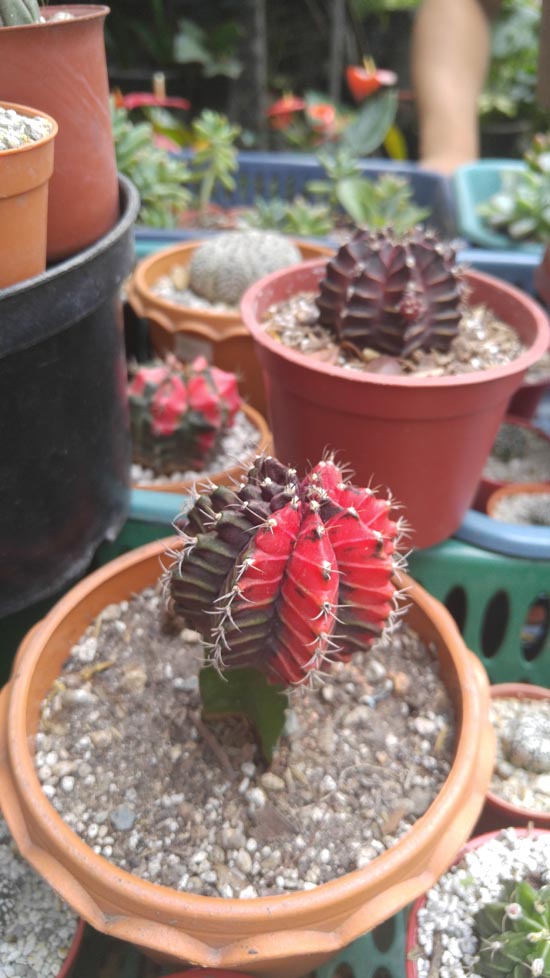 Doesn't this salad look appetizing ? It's Tinapa and quinoa salad with honey balsamic vinegar. It also has mixed greens, salted egg, tomatoes, pickled onions. The other dish we had was garlic flatbread, the 4 cheese and truffle kind, with mozzarella, cheddar, ricotta, bleu cheeses and drizzled with truffle oil.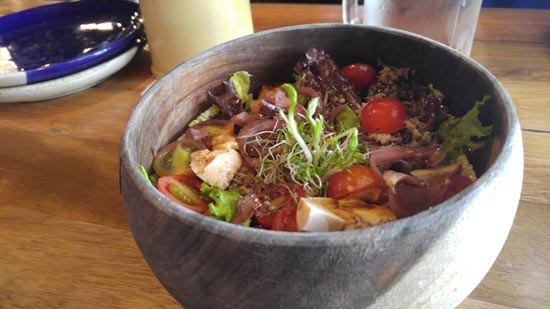 Here are few more shots. This is Chinese lumpia that I bought from the weekend market.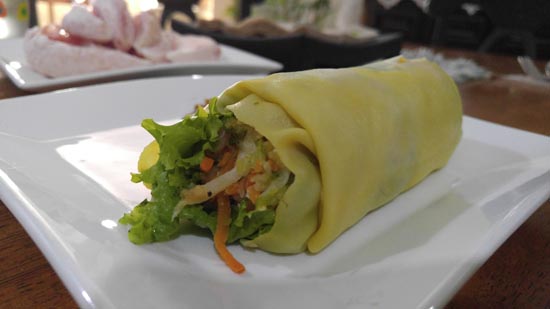 The colors of my flower arrangement are crisp.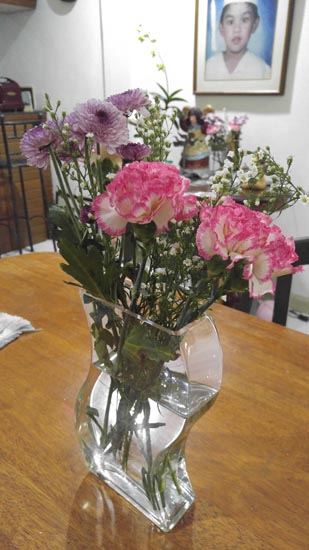 A portion of my succulents' collection.
It would have been great to take a landscape photo of the countryside.  If you are looking for a phablet with a brilliant camera , which also takes beautiful selfies and groufies, then the LG V10 is it. The SRP is 37,990 pesos but you may be able to get a discount with cash transaction.