At YouTube's recent Breaking Barriers Online and Beyond event, women content creators from various backgrounds shared inspiring stories of overcoming obstacles and making a difference through the platform.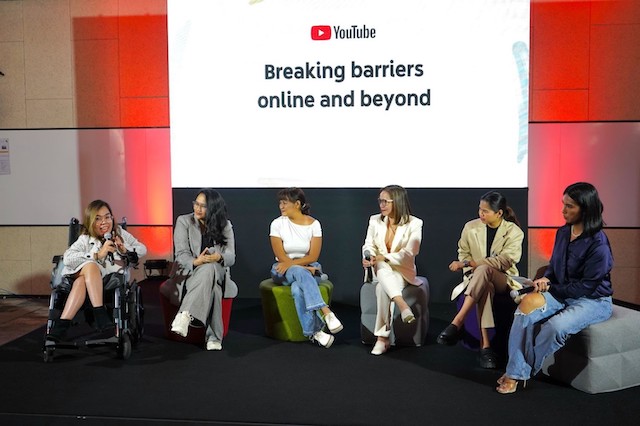 Hosted by Mela Habijan, Miss Trans Global 2020, actress, writer, and content creator, the event showcased the journeys of YouTube creators like Lyqa Maravilla, Candy Pangilinan, Chezka Carandang, Jozelle Tech, and others, including Google Philippines Country Director Bernadette Nacario.
Lyqa Maravilla started creating educational content in 2015, inspired by her grandmother and other women struggling to pass the Civil Service Exam. Her content has since helped many Filipinos, especially disadvantaged women, secure jobs and promotions.
Commercial pilot Chezka Carandang began her YouTube channel during the pandemic to share her journey and provide guidance to aspiring pilots, breaking barriers for women in aviation.
Jozelle Tech, a CEO, entrepreneur, consultant, and content creator with Spinal Muscular Atrophy, uses YouTube to share her expertise in business, branding, and marketing, inspiring others with physical challenges.
Actress Candy Pangilinan's YouTube channel, which documents her life raising her son with special needs, has become a source of inspiration and support for fellow parents in similar situations.
Mela Habijan's YouTube channel educates viewers on transgender topics, and she recently announced that she will host Rainbow Bench, a YouTube-first talk show focused on LGBTQIA+ stories and allyship. "It's my dream to be like Oprah," said Habijan. "There are so many possibilities being realized by YouTube. I cannot fathom the fact that we've really neared this age where everyone can. And we all can, right now."
Bernadette Nacario, Google Philippines Country Director, shared her story of breaking barriers as the only woman in a male-dominated boardroom early in her tech career, highlighting the importance of women's leadership in the industry. "I've been in tech for over 30 years now and my journey in the industry is not easy! Back in the early days of tech, there was a time when I was the only woman in the boardroom full of men. It was daunting at first but I didn't let this hold me back! I stood my ground and believed in myself. I showed them that women can and women will! Women's ability to lead not just with data but with empathy makes us effective leaders."