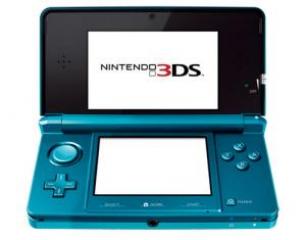 Details about the North American release of the Nintendo 3DS are finally out, and it's pretty much the pricey hand-held system everyone expects it to be. It's going to cost around $250, making it the most expensive Nintendo hand-held system, but for good reason. It's the first mass-market device to make use of autostereoscopic 3D technology, which tricks you into thinking that the images on the screen has 3 dimensions, but without the need for unwieldy 3D glasses. Thousands of tiny mirrors are built into the display to provide the illusion of depth.
The Nintendo 3DS will be released on March 27, 2010, along with the following games:
– Pilotwings Resort
– Madden NFL
– Dead or Alive
– Super Street Fighter IV
– Nintendogs + Cats
– Steeldiver
Nintendo also says that 30 more titles for the 3DS will be available early June 2011. Fans will also be able to buy and play classic Game Boy and Game Boy Color games on the device too!
Are you excited about the arrival of the Nintendo 3DS? What games do you want to play on the device?