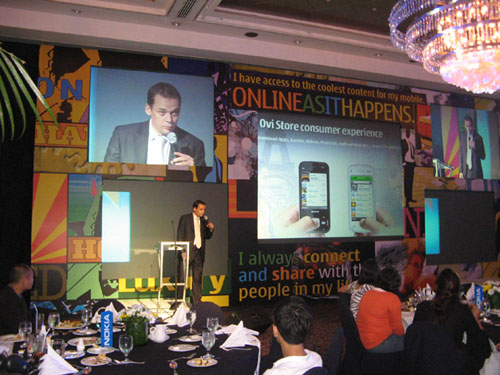 The Nokia N97 is finally here in the Philippines. I first played around with the Nokia N97 in an Ovi Adventure in Singapore last June 16. I loved it the moment I tinkered with the touch screen and qwerty keyboard that I am so familiar with. Nokia Philippines General Manager William Hamilton-Whyte also lent me his N97 unit briefly as he showed me the vast features and possibilties. Just so you know, I own an iPhone because I find it very pretty and functional for my mobile internet needs. It serves as a my miniature laptop on the go. That's about to change in the next few months with the launch of the N97 in the Philippines.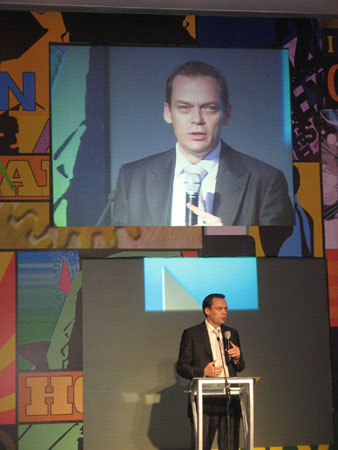 William finally unveilled the N97 to the media who were eagerly waiting to try it out.
"The Nokia N97 is an important step towards our vision of delivering a highly personalized online experience," said William Hamilton-Whyte, General Manager, Nokia Philippines. "Fuelled by a multitude of music, maps, games, media and applications via Ovi, the Nokia N97 transforms the Internet into YOUR internet, an experience that's completely tailored to the tastes and interests of its owner."
The N97 that I am familiar with is the black colored model but today I finally saw the white version and gasped "I want the white N97". Look at it. I just find it so classy. My photos don't do justice so I will show you stock photos after the entry. As Globe Telecoms bring this phone out to Loyal subscribers like myself, I am going to switch.
In the following days, I am going to do a more in-depth review of the Nokia N97 as soon as my review unit arrives. What I can show you now is a preview of the features that's specific to the Philippines.
The Nokia N97 is Nokia's first device to feature a fully customizable home screen, which can be personalized with a range of widgets which bring live information directly to the device. These widgets include key social networking destinations like Facebook and Hi5, news services like the Associated Press, Bloomberg and Reuters, local sites such as Clickthecity, and shopping and weather information. The Nokia N97 is the first device to ship with the Ovi Store, which offers easy access to applications, games, videos, podcasts, productivity tools, web and location-based services, and much more. With easy and quick access to Ovi, you can back up your contacts and calendar online. You can also download fun stuff through Ovi Store which has free content from a range of global and local content providers and developers, including Paramount Pictures, Facebook and Qik, as well as a selection of Twitter applications.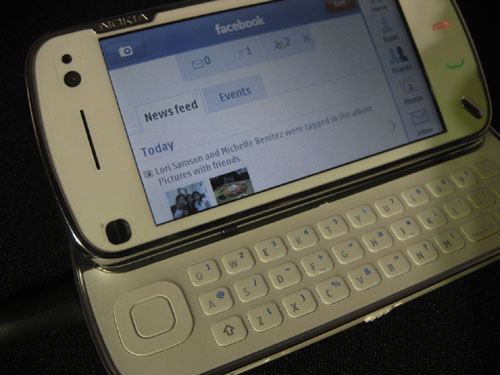 The Nokia N97 also has multiple high-speed connectivity options and 32GB of storage (up to 48GB using a microSD card) so it's possible to directly download hot new tracks from Nokia Independent Artists Club and store tens of thousands of songs on the handset.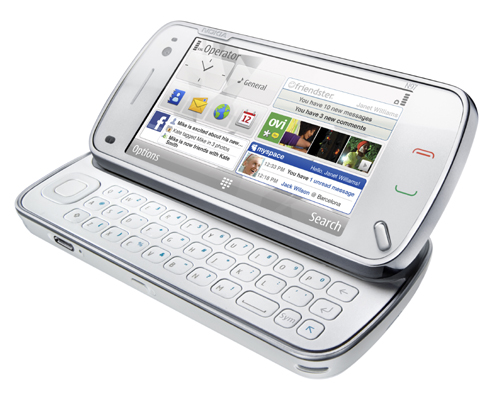 High-quality images and video clips at 30 frames per second (fps) can be captured using the 5 megapixel camera with integrated Carl Zeiss optics. Images can also be geo-tagged to specific locations and shared instantly with friends or uploaded online to Ovi Share, Twitter or Flickr. There's more to write about the N97 and you will know more in the following days so stay tuned.

As usual, Nokia events are so much fun. I even got a Facebook pillow during their game portion and a pig to super-poke you in Facebook. (Add me at facebook.com/noemidado)
You can also review the background of Nseries.
Suggested retail price is PhP34,000.