For the first time in three years, I attended a Globe event as Globe Business launched its innovative "CyberFortress 2023". This was a three-day initiative highlighting the integral role of cybersecurity in the digital era and how advanced security solutions can empower organizations to safeguard their data. It was interesting to see the simulation exercises in the various showcases of their cybersecurity solutions.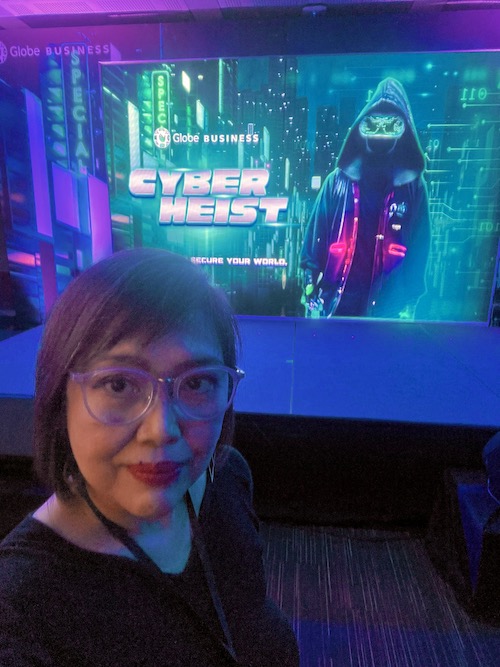 Hosted at The Globe Tower, CyberFortress 2023 features two main experiential components: The Cybersecurity Escape Rooms and Whiskey Business: Code on the Rocks.
"Globe Business is committed to assisting our customers in shifting from reactive to proactive cybersecurity. We aim to bolster their defenses by identifying threats early and applying appropriate measures to mitigate risks before attacks happen," said Jane Cruz, Head of Enterprise Solutions at Globe Business.
CyberFortress provides cybersecurity experts from various enterprises with firsthand experience of simulated cyber breaches in a controlled environment. Whiskey Business caters to senior executives, facilitating thoughtful discussions on cybersecurity with industry thought leaders. Participants also experience immersive, interactive videos, making real-time decisions on handling cyber attacks.
The event demonstrates Globe Business' extensive cybersecurity solutions, addressing every critical aspect of security, including ZScaler, Palo Alto Networks, Samsung, Fortinet, Checkpoint, CyberArk, Tenable, Dell Technologies, NS Focus, WithSecure, and Yondu.

At the event, Globe officials led by Cruz, along with Rico Santos, Head of Partner Ecosystem, and Dennis Reyes, Senior Director of Managed Services, emphasized the growing threat of cybercrime to businesses of all sizes and industries. They highlighted Globe Business' pivotal role in helping enterprises proactively safeguard their digital assets.
CyberFortress 2023 underlines Globe's evolution into a technology company, providing enterprises with diverse tech solutions. Research by Kroll, a risk advisory firm, shows the Philippines as among the countries in Asia-Pacific most impacted by cyber incidents like malware, phishing, and password attacks, often resulting in data breaches, business disruption, and intellectual property theft.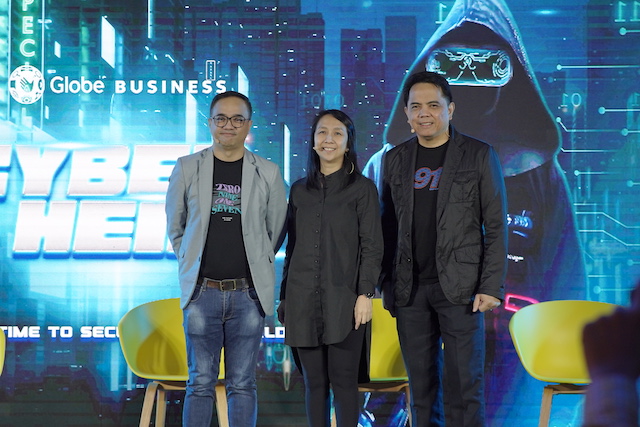 CyberFortress 2023 directly addresses these escalating threats and demonstrates Globe Business' commitment to securing enterprises against potential attacks.
Globe Business continues to innovate and expand its portfolio, leveraging its expertise to ensure organizations can safely navigate the digital landscape. For more details on Globe Business and its cybersecurity solutions, visit  https://www.globe.com.ph/business/enterprise/cybersecurity.