What this coronavirus pandemic has shown is that with limited human interaction and cities in lockdown, many businesses ground to a halt.  Without sufficient technology and automation in place, high-touch human operations became paralyzed. As the world recovers, it would require a re-imagination of human and business processes to future-proof against the next pandemic or a "Black Swan" event.
"Artificial intelligence (AI) will be more than just talk in 2020" (Dec. 29, 2019) is something I wrote on how everyone could play a role in the future of AI.  Perhaps, it is time to explore how AI technology may be a key to helping the economy get back on its feet. While it is important to look into the long-range impact of AI to humanity, I hope everyone could take small steps on decisions about AI. Our government and industry sectors that would use AI should consider the importance of accountability and transparency to their application and compliance efforts.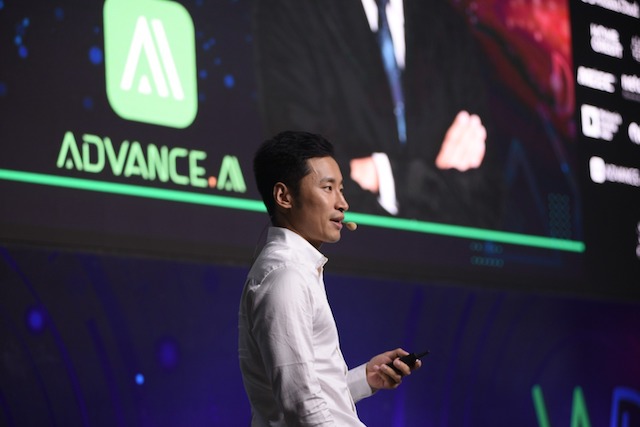 In order to understand how AI technology could help the Philippines bounce back from the coronavirus disease 2019 (Covid-19), I emailed questions to Dong Shou, the co-founder and chief operating officer of Advance. AI. The company is an AI and data company headquartered in Singapore that helps to solve digital transformation, fraud prevention and process automation for enterprise clients. Here are his responses.
How can AI help with the Philippines' recovery in terms of retail and e-commerce?
When we talk about the broad category of AI, there are two main subsets: deep learning and machine learning technologies.
Deep learning technologies include facial recognition, optical character recognition that could automatically read documents, natural language processing and voice recognition.
Machine learning technologies include things like real-time risk-based pricing, insurance pricing and many other applications.
We've seen how e-commerce and food delivery industries are essential services during this pandemic. But what happens when lockdowns mean e-commerce platforms could not physically meet and onboard new suppliers or restaurants?
So, using some simple examples, AI could help retail and e-commerce players recover by facilitating contactless payments, digital onboarding of new customers or suppliers, preventing fraud or fake accounts when ordering/paying, logistics and inventory management. The list goes on.
How can AI help with the Philippines' recovery in terms of banking and financial services?
Small and medium businesses desperately need help and financial lifelines now. Banks and financial services could use AI and facial recognition technology to speed up business loan applications and optimize credit scoring assessments and risk analysis. This could all be achieved without ever meeting face-to-face.
AI allows banks and lenders to accelerate their digital transformation and redeploy staff to other critical areas of the business, saving them time and money. Another example is digital onboarding and authentication of new banking customers to reduce queues and crowds at banks.
How can AI help with the Philippines' recovery in terms of government services and telcos?
One current example is how AI is being used to speed up accurate diagnosis of Covid-19 in hospitals by evaluating computerized tomography scans and sort into early, advanced and severe stages to prevent hospital overloads.
Chatbots, a subset of AI, are also being used in the Philippines to power Department of Health channels and triage requests to share accurate information about Covid-19 and prevent the spread of fake news.
But we've also seen a bad example of AI being deployed in Thailand, where millions of farmers were excluded from a government relief scheme because of a clumsy registration process and lack of government education.
In the Philippines, the Department of Trade and Industry is putting together a national AI roadmap in partnership with several other departments. We support this move and the setting up of a national framework and infrastructure to accelerate AI and digital transformation.
Along with that, national education and development of science, technology, engineering and medicine courses should be accelerated to develop local Filipino talent pools of data scientists, software engineers and coders.
Telecommunication companies maintain databases of millions of customer records. They could leverage AI to clean, validate and sort millions of customer data points into better profiles and segments. This could then be used for billing, marketing, and cross-selling to different sets of customers.
How can AI help with the Philippines' recovery in terms of travel?
As travel resumes and borders open up, the travel industry would undergo major changes. AI and biometric scanning at airports for automated airport and security clearance is being leveraged to avoid crowding. We already see this being deployed at Singapore's Changi Airport, for example.
Another example is the importance of health certification required for overseas visa applications and work permits, especially relevant for the Philippines' large foreign domestic worker population. Rapid blood testing required just before passengers board for take-off could also benefit from AI technology.
Finally, with digital e- know-your-customer solutions, AI can help sort and categorize relevant health data on millions of patients in the Philippines into a single unified view. This can then be used across airlines, immigration, work permits, embassies, hospitals and even travel insurance industries without a lot of manual paperwork required.
First published at the Sunday Busines & IT, May 3, 2020