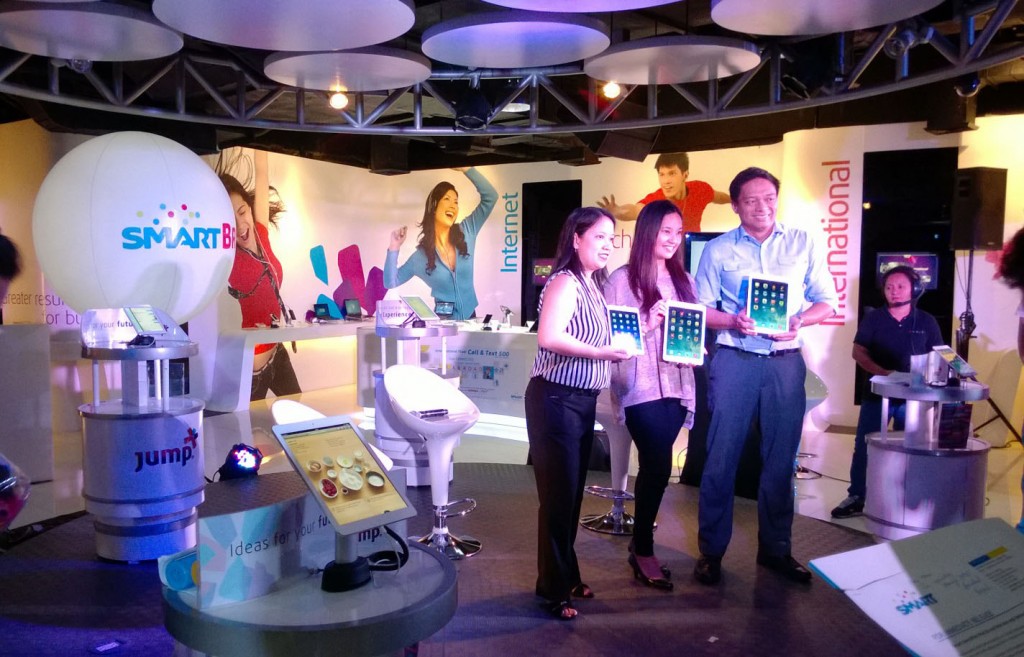 Smart announced that iPad Air with Wi-Fi + Cellular and Ipad Mini with Retina display with Wi_fi + Cellular are now available. Is it time for me to retire the iPad 1? This latest news from Smart may speed my decision . The idea of a lighter tablet is tempting.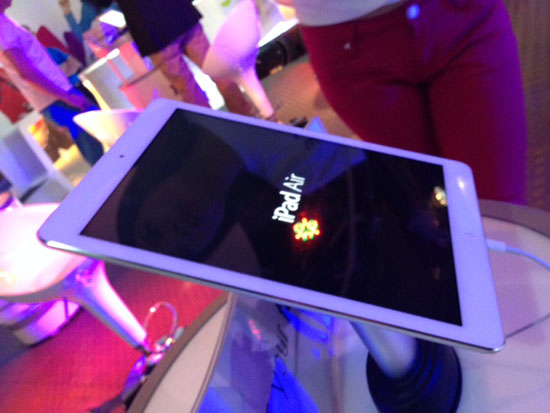 The iPad air is a 9.7 Retina display in a thinner and lighter design and weighs just one pound. It is 20% thinner and 28% lighter than the fourth generation iPad. With a narrower bezel, the borders of the iPad Air are dramatically thinner.
On the other hand, the iPad Mini with Retina display display brings all the pixels from the 9.7 inch iPad to its 7.0 inch screen.
The iPad Air and iPad mini with Retina display are available on Smart Bro's iPad Plan 1499 (16GB) and iPad Plan 1699 (32 GB) which both come with 65 hours of LTE internet surfing every month and an Ant-Bill shock guarantee that ensures subscribers wouldn't have to worry about excessive data charges on their monthly bills.
You need to pay a one-time fee of 1,000 pesos for the iPad Mini with Retina display or 5,000 pesos for the iPad Air upon application to get their hands on these latest tablets from Apple.
If I were made to choose, I prefer the iPad Mini so I can easily tuck it in my purse. The iPad air is already redundant since I carry a Macbook air and am quite happy with it.