The gorgeous midnight green iPhone 11 Pro fits perfectly on my small hands. More than its looks and manageable size, the iPhone 11 Pro features a new triple-camera system that provides a pro-level camera experience with an ultra-wide, wide and telephoto camera, delivering huge changes to low-light photography with night mode and the highest quality video on a smartphone. Nothing is groundbreaking with the setup, but if you are an iPhone user and a postpaid subscriber with a retention plan, you could consider upgrading to the newest iPhone series like I did.
Why did I even consider the upgrade? Aside from being a loyal iPhone user, the improved camera and longer battery life appealed to me. As an active social user, I need a powerful phone with a large storage space for videos and casual photography. Apple's A13 Bionic chip brings an unprecedented leap in battery life, with iPhone 11 Pro offering to four more hours of battery life in a day than iPhone Xs while iPhone 11 Pro Max offers five hours more than iPhone Xs Max.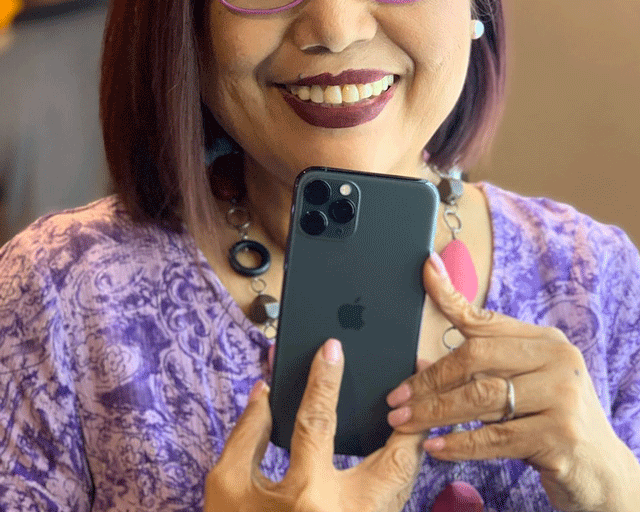 Not everyone has the cash to pay the unit in full. An iPhone 11 at 64 GB sells at P 47,990, while the most expensive iPhone 11 Pro Max at 512 gigabytes (GB) is P 95,990. "The 512 GB price is like the Mac laptop," my sister exclaimed. I justified that I use the iPhone more than my laptop. Though I am a postpaid subscriber for both major carriers, I use Globe more often. As a Globe subscriber for 20 years, I expected more discount. But no, the special cashout rates for re-contracting customers is the same for all.
Globe announced that "if you are a current Globe Postpaid customer who will renew your plan, you could enjoy a P2,400-discount on the cashout if you're on ThePLAN 1799 and up, or a P1,200-discount on the cashout for other plans." With ThePLAN 1999 plan, I pay a cashout price of around 63 percent of the local retail price of P89,990 for an iPhone pro 512 GB.
Do I think re-contracting is worth it? I could only speak as a Globe subscriber. A retention plan means getting locked to a carrier for two years, but this is a non-issue since Globe has been my primary carrier since 1999. You just need to know that the remaining balance of the iPhone is not exactly subsidized by Globe. I am paying part of the phone on my monthly plan.
It doesn't seem obvious unless you compare the retention plan with a SIM only plan. If I renew to the P 1999 SIM only plan, it gives a higher monthly data allocation of 32 GB instead of the 16 GB with the ThePLAN 1999. This includes an additional P600 in consumable value. My mobile data consumption doesn't even reach 16 GB a month. In fact, I have 24 GB excess data rolled over for two more months. A retention plan is worth it if one does not have enough cash to pay for the unit and you don't mind a lesser data allocation.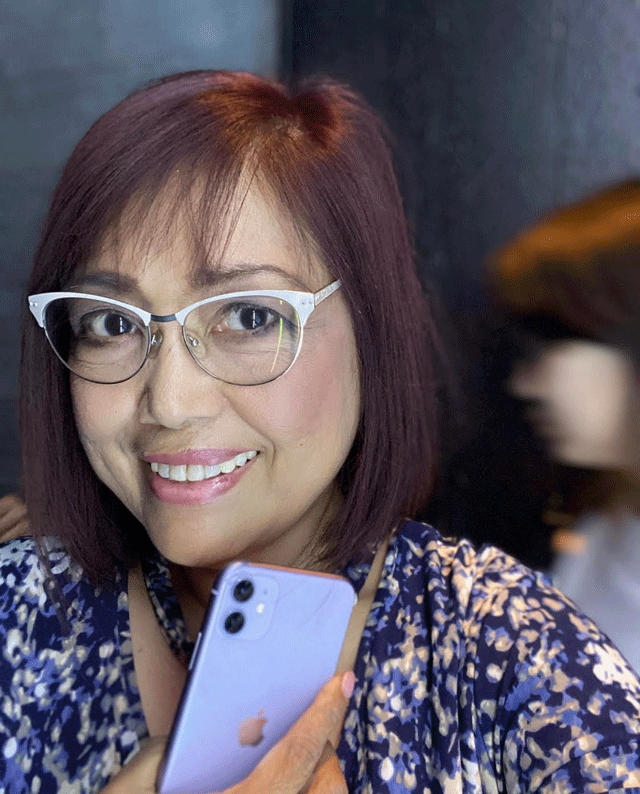 Another drawback with a retention plan for iPhone 11, Xs or XR is that the dual sim capability with a nano-SIM and the embedded Subscriber Identification Module (or eSIM) is locked with your carrier. To use two different carriers, your iPhone must be unlocked. I tried the eSIM in the unlocked iPhone Xs and I didn't get a good signal in the mountains, so I reverted to the physical SIM.
Aside from the special cashout rates for customers up for contract renewal, there are other payment options. A 36 months, 0-percent interest for both new and re-contracting customers is available. The Globe's Handset Installment Plans is another payment option. If you don't have a credit card, you could opt to pay for your iPhone 11 in installments starting with Globe's Handset Installment Plan 1299 with 24 months lockout, charged to your monthly bill.
Past iPhone models were purchased from local Apple Authorized Resellers such as ElectroWorld and Switch even if the price is higher than the Hongkong units sold in Greenhills and elsewhere. Double check with the local Apple Authorized Service Provider like Beyond the Box Service Center, Greenhills if they cover units sold outside the Philippines.
There is a temptation to buy a cheaper iPhone whether online or from unauthorized resellers. iPhone 11 series carry different model numbers. Identifying the model number is important because each is assigned for a specific country/region and their modem and antenna setups are different.
Carlo Ople in a Facebook post last September 25, mentioned that "Telcos in the PH use Band 28 for 700mhz. Majority of the models circulating now in the gray market don't support Band 28." If the iPhone does not have the LTE Band 28, it doesn't mean your phone won't connect to LTE. If you're just in the Central Business district, the non 700 models would do.
But there would be spots where a phone with 700 mhz would get better data, speeds, and signal." Mine is the iPhone Pro A2215 which is the global release in almost all countries in Europe and Asia and supports LTE Band 28.
Is it worth it? If the camera and battery upgrade matters, then go for the iPhone Pro or Pro Max. Purchase from local carriers or Apple Authorized Resellers. Getting an unlocked iPhone is possible with attractive deals from major credit card companies such as the "buy now pay X months later" schemes. I would let you know what I think of the camera and battery life of my new iPhone. Those Slofies, Apple's name for slow-motion selfies, need to be tested.
Originally published in Sunday Business & IT on October 27, 2019