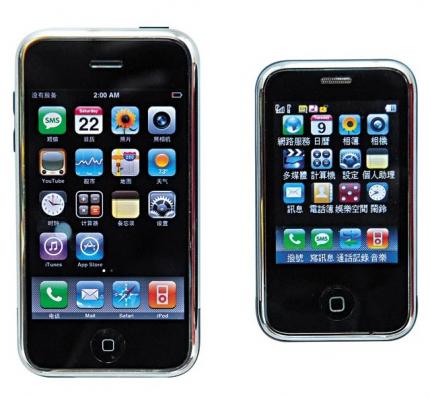 It looks like Apple will finally make a move against the slew of mid-range handsets based on Google's Android OS. Rumor has it that Apple is currently working on a smaller, more affordable iPhone model to widen its appeal and compete directly against budget Android devices. According to a person who has seen the prototype, the "iPhone Mini" is one third the size of the iPhone and has no home button. This new phone could retail for approximately $200 without a contract. Apple can afford to sell the device at this price because it will be using the processor, display, and other components similar to the ones being used in the current model, rather than newer, more advanced parts that will be included in the next iPhone. Prices of components usually drop with time. Apple is supposed to launch the device in the middle of 2011, but the source says that this introduction might get delayed or canceled altogether.
In addition to the rumored iPhone mini, Apple is working on a technology that makes it easy to use the iPhone on several wireless networks. This technology, called a universal SIM, will allow iPhone users to choose from various GSM networks without the hassle of switching SIM cards connected to a network. If this feature makes it to the iPhone, buyers won't need to agree to terms like termination fees, which mobile carriers demand in exchange for lowering the phone's cost.
Stay tuned for more news and rumors!