Tags
Related Posts
Share This
Win a Samsung Galaxy 5 Tribe in 3 easy steps!
Add a plus one if you want to recommend this post to your network.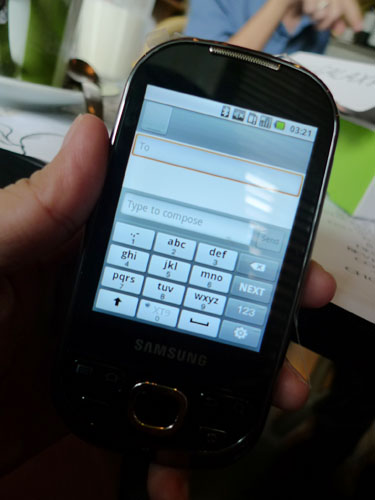 The Samsung Galaxy 5 is probably one of the most affordable smart phones in the market. The Samsung Galaxy 5 is really easy to use, and the variety of apps you can download for free at the Android Market makes this device a worthwhile investment. The Samsung Galaxy 5 is currently available for only P10,980. Comes in black and white. It is quite reasonably priced that college students can afford to buy one or even own one through this latest promotion from Samsung.
Here are the promo mechanics of the Samsung Galaxy 5
Upload your most hip, beautiful and fashionable photo of yourself to the Samsung Galaxy5 Tribe Facebook page and get a chance to be labeled as one of coolest students in the metro.

A. Contest Requirements:

1. Open to ALL UNIVERSITY/COLLEGE STUDENTS in the Metro Manila.

B. Mechanics
1. Visit the Samsung Galaxy5 Tribe Facebook Fan page and click the "Like this Page" tab.
2. Upload your most hip and fashionable photo of yourself on Samsung Galaxy5 Tribe Facebook Fan Wall by clicking the "Photo" icon below the text box.
3. Give your photo a caption by finishing this statement: "I should be part of the Galaxy 5 Tribe because … (Your Name, Name of School)"
4. Photo Requirements:
a. Participants may only upload a photo of themselves.
b. Participants may upload only one (1) photo.
c. Uploaded photos must not have any infringing, threatening, false, misleading, abusive, harassing, libelous, defamatory, vulgar, obscene, scandalous, inflammatory, pornographic or profane content.
d. Uploaded photos must not contain any material that could constitute or encourage conduct, which would be considered a criminal offense, give rise to civil liability, or otherwise violate any law.
5. How to win:
a. Ask your Facebook Friends to join and "like" the Samsung Galaxy5 Tribe Facebook Fan page.
b. Ask your friends to vote for your photo entry by clicking the "like button'
c. At the end of the promo period, the top 10, five (5) female and five (5) male photos, with the most number of "Likes" will be awarded.
d. Only "Likes" garnered within the promo period will count.
C. Period
1. Submission of entries is open from October 15, 2010 – November 30, 2010
D. Prize
1. Each winner will win one (1) Samsung Galaxy 5 hand phone.
2. Pictures of the winners with their prize will be posted in the Samsung Electronics Philippines Galaxy 5 Microsite
E. Announcement of Winners
1. Announcement of winners will be on December 1, 2010
2. Winners will be posted in Samsung Galaxy5 Tribe Facebook Fan page along with instructions on how to claim the prize.
F. Claiming of Prizes
1. The prizes may be claimed within 30 days from winner announcement
2. The prizes are not transferable and convertible to cash.
3. The winners must personally claim his/her prize.
4. Prizes may be claimed c/o Odette Velarde at the
5th Floor Hanjinphil Building
1128 University Parkway
Taguig City
5. Winners will be asked to present their student's ID and current Enrollment Assessment Form (EAF), for validation and verification purposes.
G. Important Notes
1. SEPCO reserve the right to disqualify a winner, if winner is not qualified for the contest.
2. SEPCO reserve the right to amend the mechanics any time during the contest period without prior notice. Any changes will be posted on Samsung Galaxy5 Trice Facebook Fan page.
So come and join this exciting promo.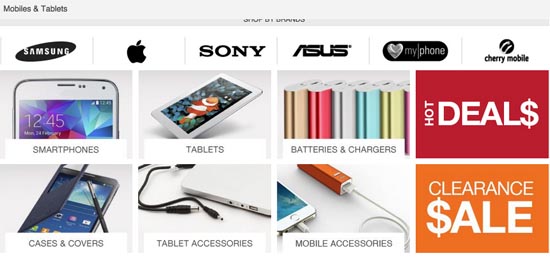 Shop for your mobile and tablet needs at Lazada
Read the
Disclosure and Privacy Policy
of this blog