Tags
Related Posts
Share This
Amazon Kindle Available for the Philippines!
Add a plus one if you want to recommend this post to your network.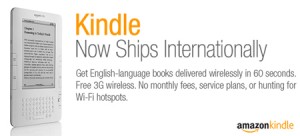 Great news, guys! The Kindle will be available for the Philippines starting Monday, October 19! I said "for" rather than "in" because you can't exactly buy the Kindle in the Philippines. You have to go to the Amazon website, pre-order the Kindle 2 World from there, then wait for the device to arrive in the mail (and keep your fingers crossed that our wonderful government won't slap heavy taxes on it).
How did this happen? On October 19, Amazon is releasing an international version of Kindle, the Kindle 2 World, to over 160 countries (except Canada, for some reason, lol). Most countries can't view blogs on the Kindle, but we can order books and magazines over the wireless 3G network and receive them in seconds. That's right – no need to hunt for Wireless hotspots to order an eBook with the Kindle, and no need for monthly dues to use the 3G network, either. Simply browse, click, and buy. According to the Kindle blog, there are around 290,000 book titles available for the Philippines, with each book costing an average of $11. Of course, $11 can you get an actual book around here, but I guess it beats having to deal with book clutter when you're running out of space. Also, at least you can get book titles you can't find here without worrying about heavy customs taxes.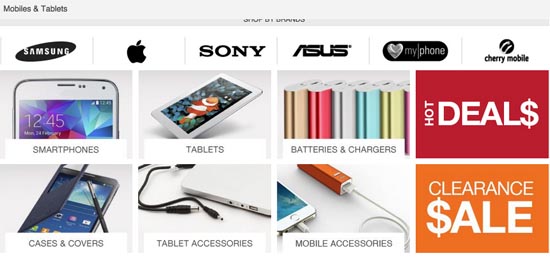 Shop for your mobile and tablet needs at Lazada
Read the
Disclosure and Privacy Policy
of this blog