Tags
Related Posts
Share This
Samsung Microwave Oven Has Anti-Bacterial Interiors
Add a plus one if you want to recommend this post to your network.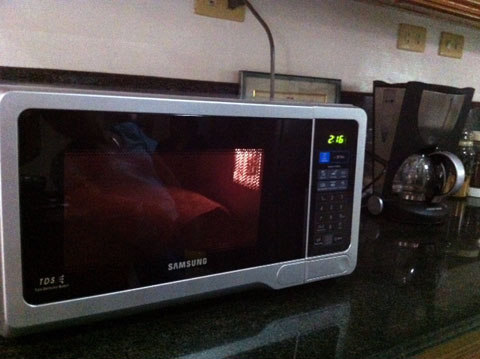 I'm glad we have a Samsung microwave oven in the kitchen. The Hohenstein Institute, a Germany-based research and service center for biotechnology and hygiene, just tested Samsung's microwaves for its performance and awarded Samsung with their prestigious Hohenstein certification. Tests revealed that the microwave oven was extremely durable. Its ceramic enamel cavity does not become rusty, crack, or fall off, which prevents it from getting dirty. Furthermore, the Hohenstein Institute affirmed that Samsung's microwave does have anti-bacterial agents on its ceramic enamel cavity, protecting it against corrosion.
Mr. Chang Wan Hong, executive vice president of the Samsung Digital Appliances section, says that their microwaves are the only ones in the world that have antibacterial porcelain enamel inside. This results in a shiny, smooth surface like a piece of pottery. Samsung Electronics plans to apply its antibacterial technology to all microwave product groups to provide consumers with healthier tools for cooking.
Read the
Disclosure and Privacy Policy
of this blog