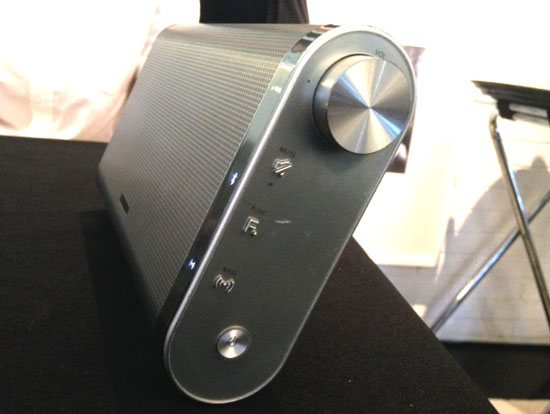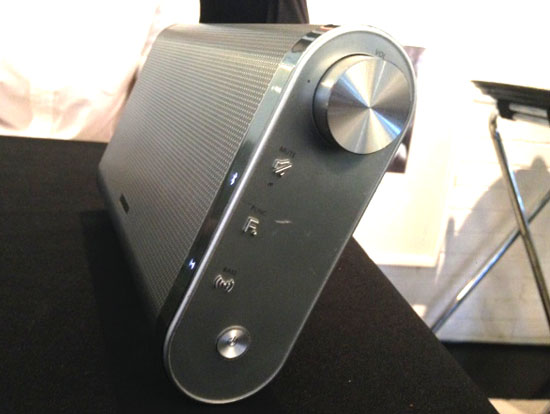 I need to change the speaker for my mobile phones. Back in 2010, I  chose a Harman Kardon Go+Play Portable Hi-Fi Speaker for iPod (byJBL/Harman Multimedia) because I only had an iPhone back then. My household now has various music players in their own tablets or phones. I want one that can share music. The Harman Kardon I own is still very much around but I have to plug it to the mobile device. It is also not compatible with my iPhone 5 unless I buy an adapter.
I like the idea of a Bluetooth speaker because we can easily share our music without plugging and unplugging mobile devices. Samsung introduces the DA-F61 Wireless Bluetooth speaker that provides superior sound and connectivity in one beautiful and portable package.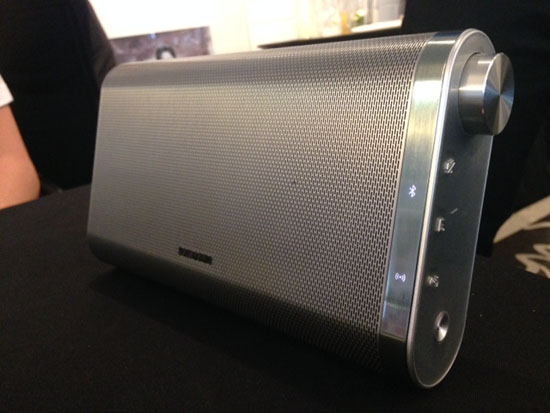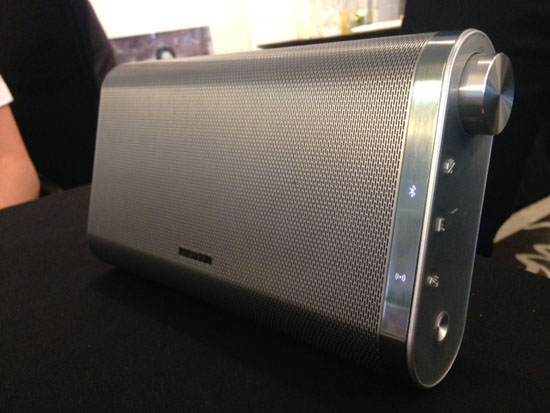 I tested my macbook by connecting via bluetooth and it worked. During the event, others connected via bluetooth with their mobile devices. Of course, one cannot connect when there is music playing or that device is still connected. Device pairing is made simpler thanks to NFC technology. All you have to do is tap your NFC-capable device and it will automatically connect to the speaker. If your device is a Samsung TV, you can project its sound through the bluetooth speaker because of its soundshare feature.
The  speaker has a beautiful full metallic finish and weights just a little over a kilogram. That means you can easily bring it anywhere. This is the speaker to own as it can keep up with changes in technology yet allowing you to enjoy the music you love anywhere.  The DA-F61 retail prices is Php 9990.
You can read a more in-depth review from Unbox.ph.