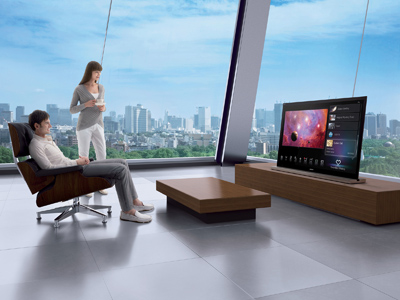 A gadget that multitasks brings real value for money, especially if this gadget is a gorgeous HDTV that brings crisp, clear images and sits right in your living room. This summer, Sony Internet TV reaches Philippine homes! The new line of BRAVIA HDTVs and 3D TVs allow you to view YouTube videos, Tweet your followers, check your friends' status updates on Facebook, and video chat with relatives on Skype. And there's no need to hook up your PC or laptop to the TV to get connected to the internet.
Besides the new BRAVIA HDTVs, Sony Philippines also brings a new line of Blu-Ray Disc players, the BDP-S485 and BDP-S380, as well as a new Sony 3D Blu-Ray Disc Home Theater that plays 2D and 3D video. No need to go to the cinema to watch your favorite 3D flicks! Thanks to Sony's unique ability to create networked products and future-focused technologies, Filipino can have the ultimate consumer experience right in the comfort of their homes.
Prices of the new Sony products are yet to be announced.