I was wondering what could possibly be happening with Cignal at Luneta Park on Independence day. For sure, it would be something related to independence or freedom.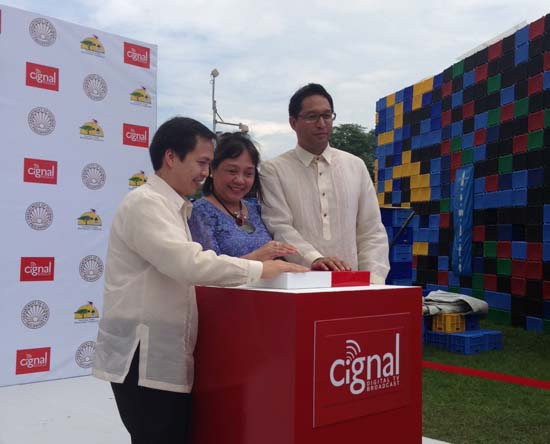 True enough, I discovered Cignal Digital TV is supporting the Department of Tourism (DOT) and the National Parks Development Committee by donating Cignal boxes so they have access across the country. As explained by Guido Zaballero, Cignal VP Marketing
, they are "truly democratizing access to informatiom".
Sipat Lawin presented a short play to celebrate "freedom".

I can also see why "Freedom" was used by Cignal Digital TV on this 115th Independence Day. They are also celebrating a new kind of freedom with its growing subscriber base.
Cignal has gone a long way since it first launched in 2009, being the first to bring digital television to more Filipinos. I witnessed the 2009 launch and sadly, I didn't have an LED TV back then . It was just too expensive to own one.
With more affordable television sets these days, more Filipinos are getting access to quality sources of entertainment and information through the nationwide reach of Cignal Digital TV service. It can even reach as far as Kalayaan Islands and Mindanao.
In just four years, Cignal Digital TV made significant inroads in the distribution and propagation of Direct-to-Home satellite television in the Philippines. They have achieved the 500,000 subscriber mark this month.
Watch Cignal TVC which is being launched today. So cute. Who wouldn't get excited and rush home to watch one's favorite show in crisp clear resolution?
With half a million households, digital is taking over the country. Cignal Digital TV says "Make the clear choice today"