I was one of the first to subscribe to the SMART LTE modem in September 2012. The modem was a Huawei LTE pocket wifi. It really delivered. Battery life of the modem lasted more than 4 hours which is longer than their usual 3G modem.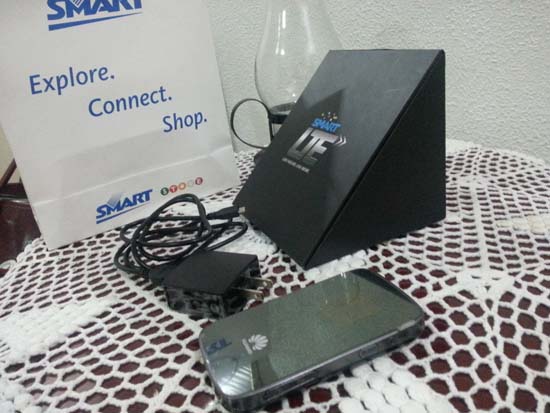 Unfortunately I lost the Huawei modem so I had to get a replacement from the Smart store. I just could not cancel my 1749 pesos a month subscription since I was locked in for two years. I was surprised to find out that the brand for Smart LTE modems is an Alcatel One Touch Y800 4G. I am not familiar with this brand and I wondered if it will give me the same battery life as the Huawei. I doubt it delivers the same since the box contained an extra battery.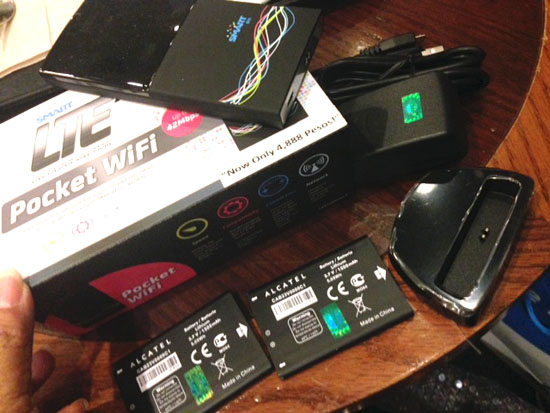 It cost 4,888 pesos.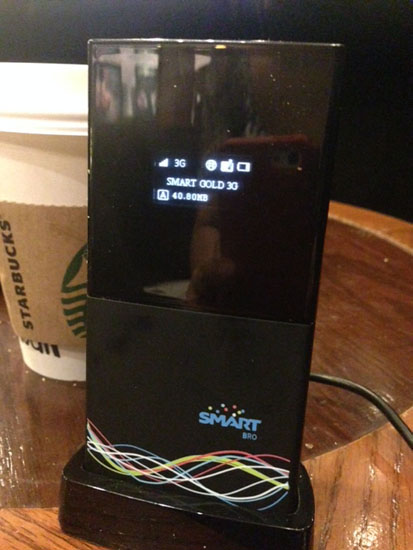 Inside the box is a WiFi router, two (2) 1,500mAh batteries, cable, plug and a charging dock. As you can see, the charging dock makes charging so organized and cool. I am testing it right now here at Eastwood where there is no LTE signal.
I will see if the battery life of the Alcatel is just as good as the Alcatel brand.