I totally forgot that I wrote about the real deal on Globe's Fair use policy as far back as February 2014.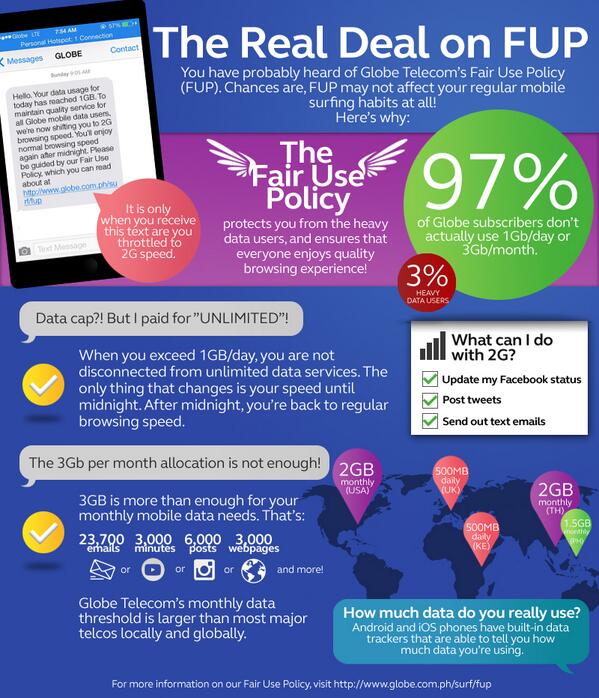 Globe started strictly enforcing a 1 GB a day/ 3GB a month Fair Use Policy (FUP) in the early part of the year. If you exceed 1 GB, your connection will automatically be downgraded to 2G browsing speeds but you will soon be upgraded again to regular browsing speed once midnight comes along.
Here are the online activities you can do with 1 GB! You can:
1. Browse up to 10,486 web pages (100 Kb web page)
2. Send and receive up to 2,048 plain text emails (500 Kb emails)
3. Upload/download up to 1,020 photos (1 MB photo)
4. Download up to 246 songs (4 MB song)
5. 1 movie (700 MB video file)
I wrote in that post that I am all for data cap so that the quality of the speed is maintained. From February till the mid-December, I have not once been capped for exceeding 1 GB a day or given notice that I exceeded 3 GB a month. But I got this SMS message on December 17.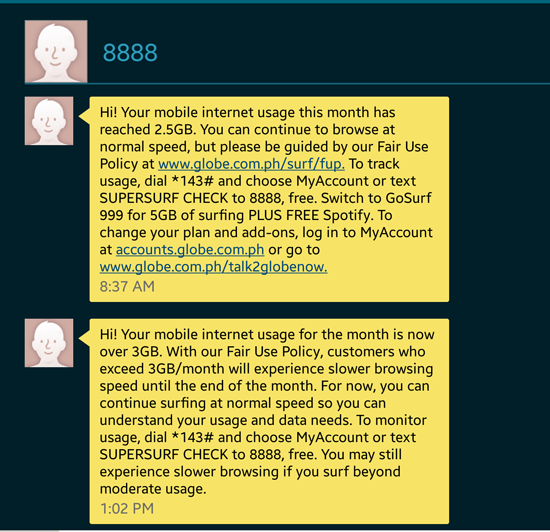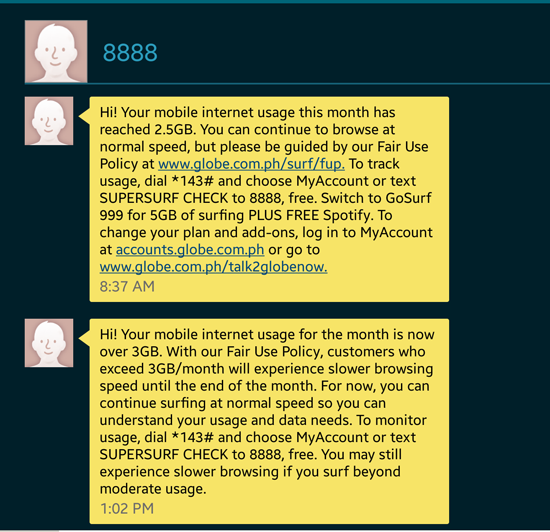 Hi! Your mobile internet usage this month has reached 2.5GB. You can continue to browse at normal speed, but please be guided by our Fair Use Policy at www.globe.com.ph/surf/fup. To track usage, dial *143# and choose MyAccount or text SUPERSURF CHECK to 8888, free. Switch to GoSurf 999 for 5GB of surfing PLUS FREE Spotify. To change your plan and add-ons, log in to MyAccount at accounts.globe.com.ph or go to www.globe.com.ph/talk2globenow.
A few hours later, I received another SMS message:
Hi! Your mobile internet usage for the month is now over 3GB. With our Fair Use Policy, customers who exceed 3GB/month will experience slower browsing speed until the end of the month. For now, you can continue surfing at normal speed so you can understand your usage and data needs. To monitor usage, dial *143# and choose MyAccount or text SUPERSURF CHECK to 8888, free. You may still experience slower browsing if you surf beyond moderate usage,.
Naturally, I got alarmed that I would be getting slower browsing speed until the end of December. I must have used a lot of data because during the first week of December , I kept posting at my Bubbly, a social voice network and listening to audio comments of my followers at the height of Typhoon Ruby. I felt the FUP was unfair at least to my work as a citizen advocate.
I then called the attention of Globe's customer service about the unfairness of their Fair Use policy and for throttling my speed.
@Talk2Globe reaffirmed that my unlimited internet plan under the Super Surf has only 3G data allowance and that I should shift to the GoSURF plan, their latest consumable mobile internet plan which offers customers megabytes (MB) of data used to access the Internet. Globe further explained that throttling means lowering speed, NOT cutting off the connection. Throttled speeds are still usable for any kind of internet activity, though compared to, say, LTE or 4G, it's not as fast.
Well, I was not aware that Super surfers should shift to the GoSurf. Globe claims that over 90% of Globe customers now opt for GoSURF to access the World Wide Web. Apparently, I am not one of them.
I resisted the idea of moving to GoSurf since it might mean increasing my budget for mobile needs. I figured I need 5 GB data plan since I already consumed 3 GB and it is not yet the end of the month. My current bill is 999 pesos (My SuperPlan) with unlimited data plan plus booster of Unli Calls Globe Mobile/Duo and Landline of 599 pesos which totals 1,598 a month. Upon re-computation, I was surprised that I still get billed the same amount.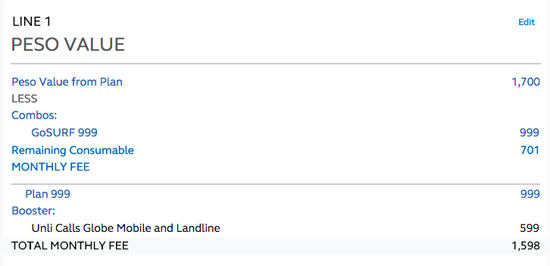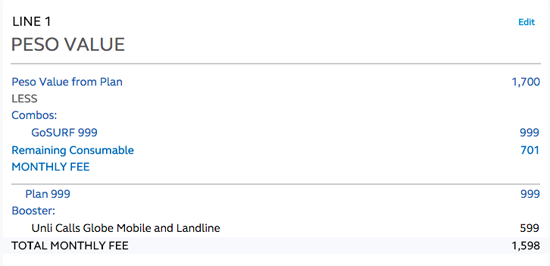 So why didn't Globe contact me to shift to a Go Surf plan? Was it coincidence I received notice a few days after the DOJ advisory, warning Smart and Globe not to mislead subscribers with "unlimited" Internet packages, which usually are throttled after reaching the data limit? I believe I was not properly communicated. If Globe could send an SMS of my data usage under the Super Surf plan, they could have communicated that I should now shift to the Go Surf plan.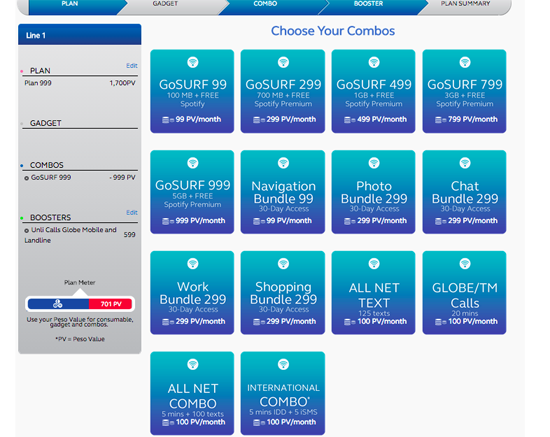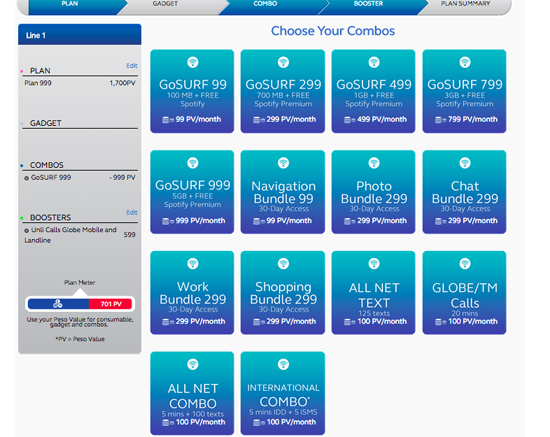 GoSurf is the better alternative for those who don't like getting throttled past 3GB. These Bulk Data plans with various allocations depends on the person's data requirements. Like mine, I probably need 5GB a month. I will review my needs as time goes by. Globe says under the GoSURF, FUP is not applicable anymore and you do not get throttled. It is not unlimited, but it secures you of reliability of speed regardless of the amount of data you use in any given day or month. Along with this offer, they pair it with various FREE content such as Spotify and the NBA to suit the customer's digital lifestyle.
My advice for those under the old unlimited data under the Super Surf plan is to shift to GoSurf.