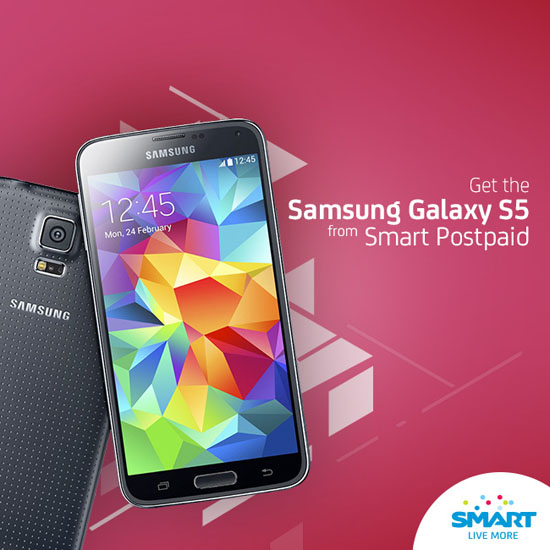 Smart is preparing the postpaid plans for the anticipated Samsung Galaxy S5 launch on April 11. I got hold of their latest press release on this:
Interested subscribers can get the Samsung Galaxy S5 free at Smart Postpaid's UnliSurf Plan 2000, which already comes with unlimited mobile LTE surfing, 150 minutes of calls and 200 of texts to all networks under a 30-month contract.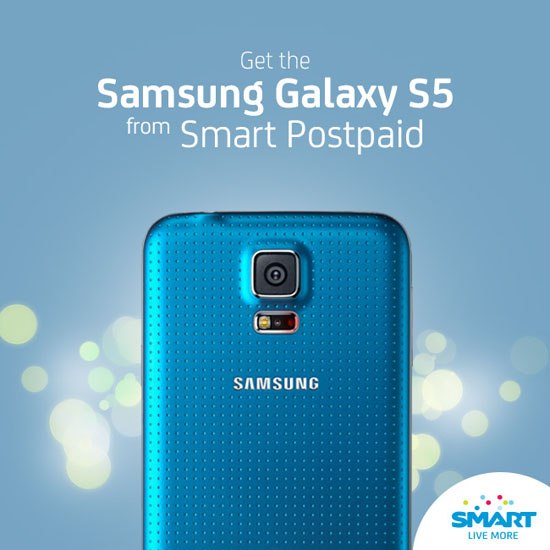 The Galaxy S5 will also be available for only P1,799 a month under UnliSurf Plan 999, with P800 monthly handset cash-out for 24 months. This plan comes with unlimited surfing for one month plus calls and texts.
To be among the first to own the Samsung Galaxy S5, simply log on to www.smart.com.ph/s5 to register your interest in purchasing the Samsung Galaxy S5 . Once registered, users will receive constant updates on promos, offers, and details about the local launch of the Galaxy S5 on April 11.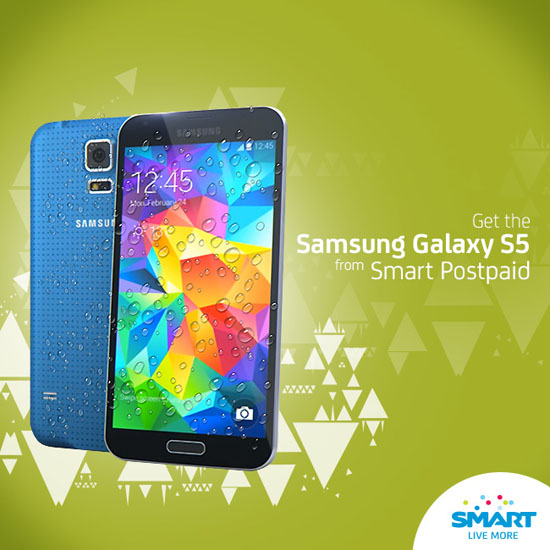 As an added perk, subscribers who pre-registered and eventually subscribed to a Galaxy S5 plan will get exclusive premium deals from Smart, including free one month unlimited music streaming plus access to millions of tracks via a SPINNR VIP subscription and a chance to win one of ten Samsung Galaxy Gear devices to be raffled off on launch day.
The first 200 individuals who subscribed to a Samsung Galaxy S5 plan on the first day of availability will be entitled to Smart Gadget Shield, a one-year free handset insurance which covers repair and replacement of the device in case of accidental damage or loss due to theft or robbery.
Limited offer